Review From The House
READ IT • SEE IT • TASTE IT • LIVE IT
W is for Wine Country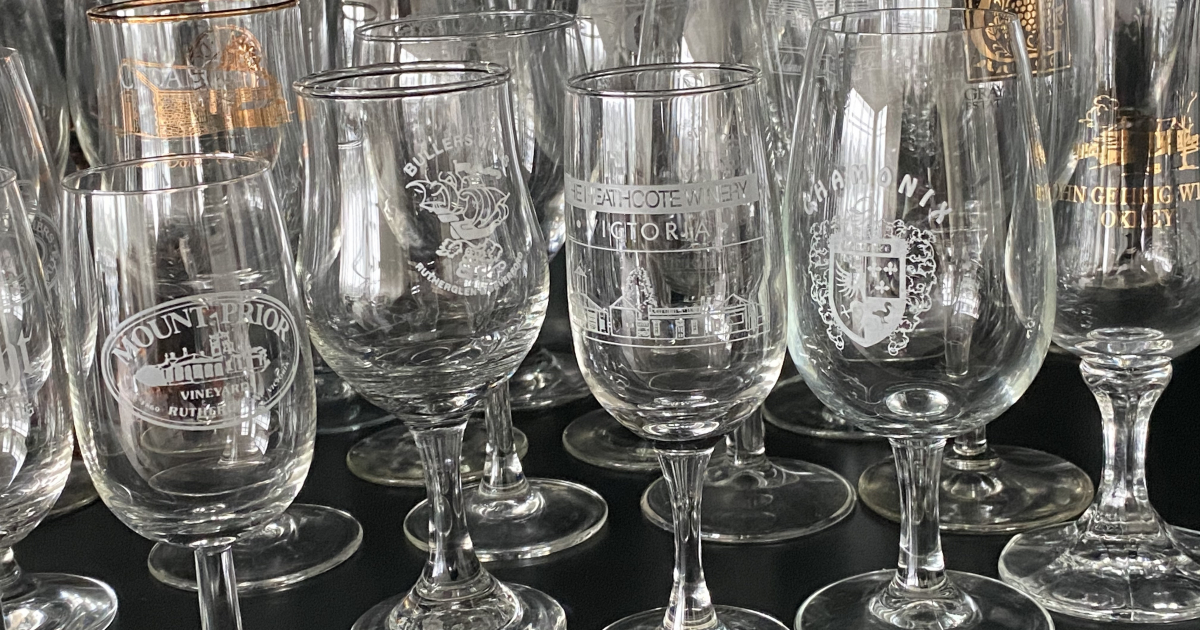 W is for Wine Country
Sunday, April 26th, 2020
Long before my passion for passion for ballroom dance-cruising became an integral part of  my travel plans,  wine regions with wine tasting was high on our travel list for my husband and me. 
I was debating which wine country regions to highlight, while dusting cabinets in my sitting room, when I noticed the 40 plus wine glasses that we had collected from wineries in South Africa, Australia, the Okanagan, Niagara, and France. On our early trips, at many of the wineries when we paid for a wine tasting, we were given a wine glass with the vineyard logo as a souvenir. It's a while since I have been on a wine tour so I don't know if that is still common.  Anybody have a comment about wine glass collecting?
So I thought I would take a memory trip through the wine areas in which I have spent tasting time over the years.
Obviously in South Africa we were very familiar with the wine regions of Constantia, Stellenbosch,  Fransch Hoek and Paarl.  In Australia we spent a week in the Hunter Valley and Yarra Valley. 
Our family spent two weeks in a farmhouse in Provence, shopping at the village markets and drinking white, red and rose wines bought is large containers from the local co-op. And then close to home, as one partial to white wines, with the exception of New Zealand Sauvignon Blanc  I preferentially go for the white wines, roses  and blends from the Okanagan.
Mmmm. Time for a sip …
Next Up:  X is for ….   And this is another tricky one. So I will give you a clue. It's sort of geographical but you really have to know how I think to get it. If anyone guesses, you will automatically win a copy of the book and be certified as a mind reader.