Review From The House
READ IT • SEE IT • TASTE IT • LIVE IT
M is for Mediterranean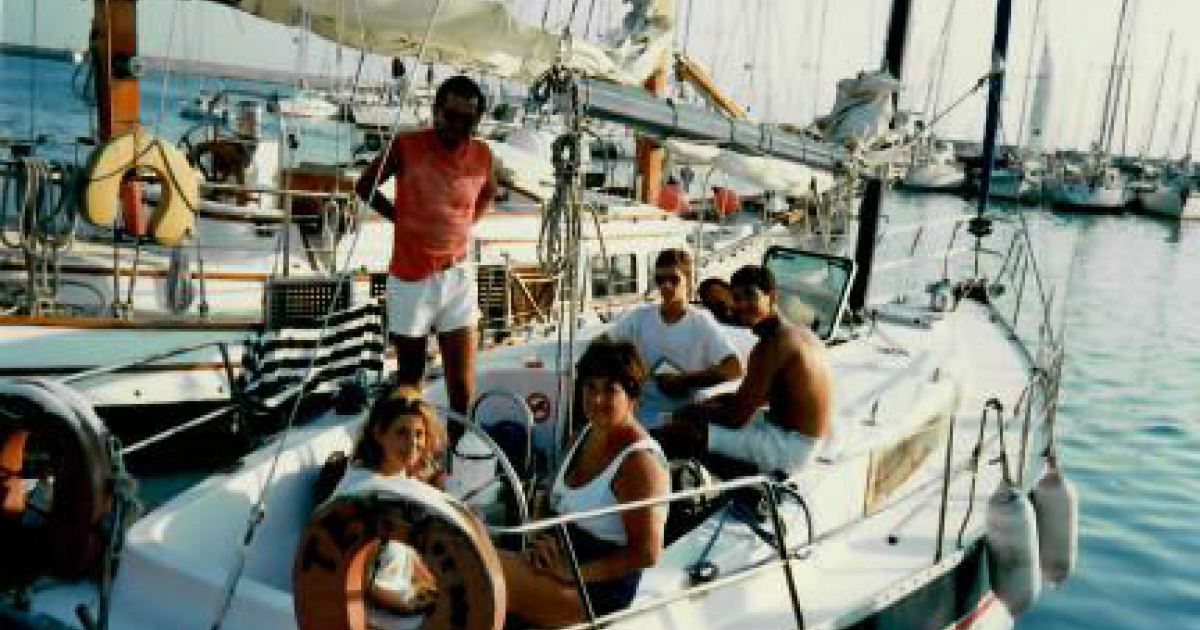 M is for Mediterranean
Tuesday, April 14th, 2020
Although I have dance-cruised throughout the Mediterranean, I decided to take another trip down nostaglia lane and feature a family Europe trip that began in Holland, continued with a cruise up the Rhine to Basle, followed by train rides to Venice, Zagreb and Athens.
Arriving in Venice, we quickly realized that we should have travelled light. Lugging suitcases onto vaporettos and gondolas was not fun, specially in the heat of summner. On that trip we visited the Murano glass factory. I still have the exquisite ice bucket and glasses we bought.
We had two nights in Athen before and after our sailing tour. Not enough time to explore fully but enough to get a sense of  history and to want to return. 
From Athens we spent a week on a chartered boat, with a captain, sailing from the Saronic Gulf to islands in the Aegean Sea. We stopped in at Aegina, Hydra, Poros, Spetsos and Delos.  The latter gave rise to a family joke - about the approach to Delos. You had to be there.
During the day we would find a sheltered spot where we could swim off the boat. The turquoise water was so clear you could see the bottom. In the evenings  we would dock and find an open-air cafe where we dined on fresh seafood. We ate tons of grilled calamari and lots of fresh Greek salads. I had the occasional glass of red wine but never acquired the taste for retsina.
I have since been back to Greece and many of the Aegean islands. Memories mean that this part of the Mediterranean holds a special place in my heart.
Next up: N is for …?