Review From The House
READ IT • SEE IT • TASTE IT • LIVE IT
T is for Turkey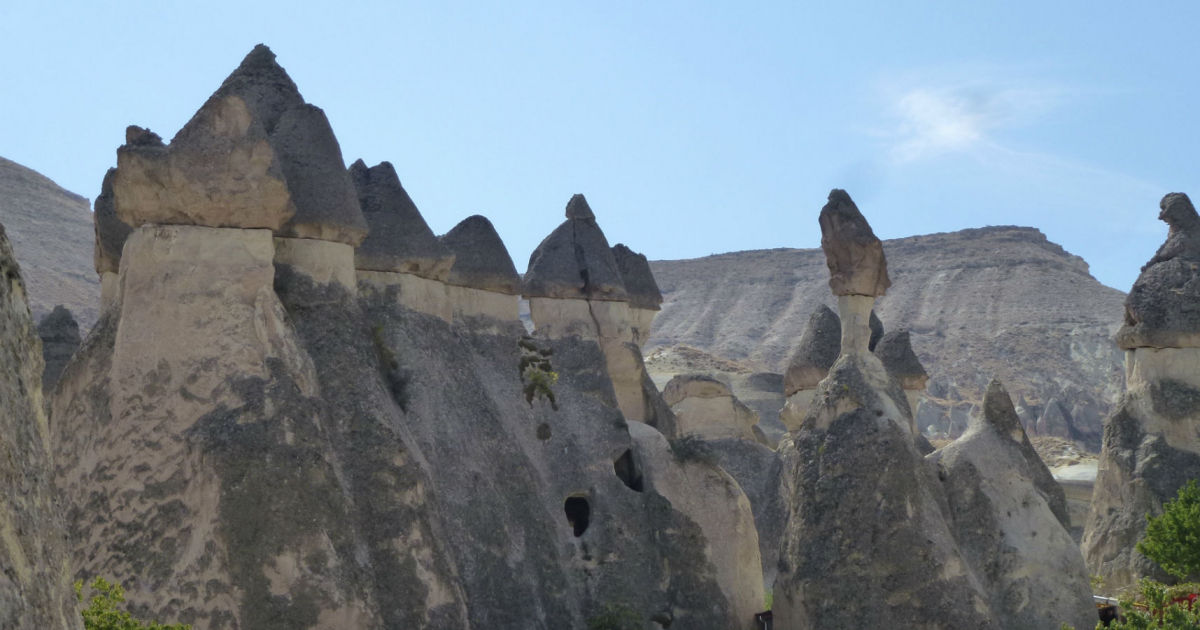 T is for Turkey
Wednesday, April 22nd, 2020
I have visited Turkey several times both on cruises and also land tours so there were many places I could write about but one of the highlight tours was a visit to Cappadocia in central Turkey to see the strange rock formations or 'fairy chimneys.'
These rock formations apparently were formed by erosion of volcanic deposits. I can't imagine how that strange focal erosion could have occurred but it is intriguing to see. The people in the picture give an idea of just how tall these formations can be.
We also saw the ancient caves carved into the soft volcanic rock of the mountains. Later they became dwellings inhabited by early Christians, who built churches and a monastery at Goreme. 
After a buffet lunch we visited the Ömürlü Ceramics factory. I couldn't resist buying the beautiful green bowl which now sits on my mantelpiece with other mementoes of my travels.
By the time the plane had delivered us back to Istanbul and the tour bus dropped us off at the hotel, I was hot and tired, but not too tired to head out for a nice seafood dinner. A memorable day.
Next Up: U is for …?