Review From The House
READ IT • SEE IT • TASTE IT • LIVE IT
J is for Jungle Cruising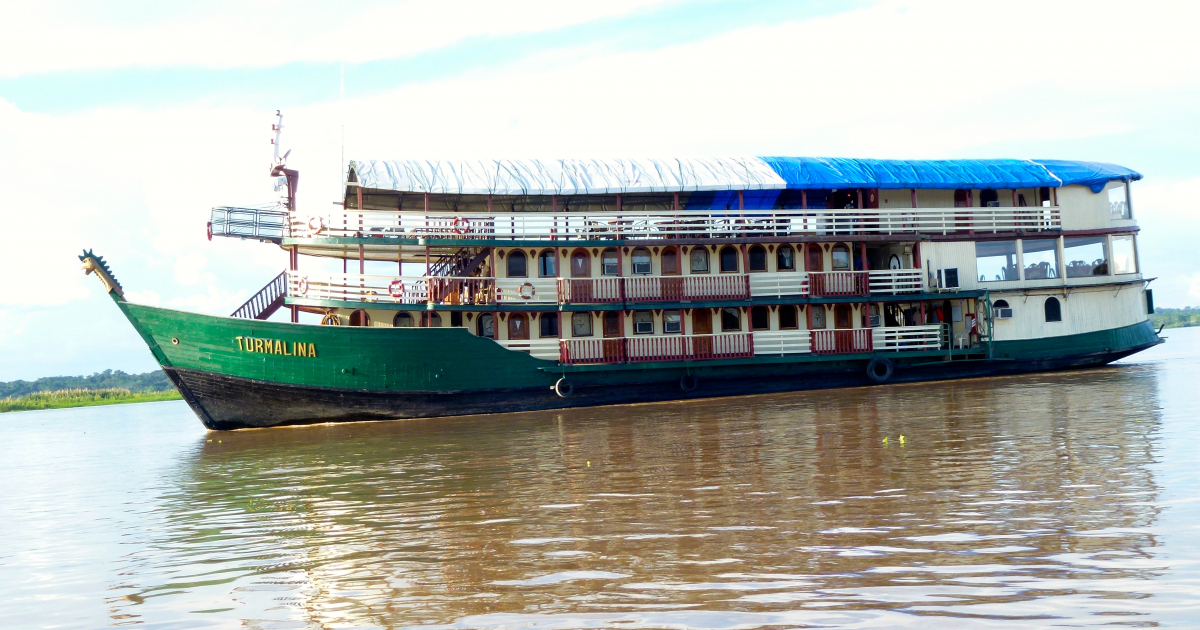 J is for Jungle Cruising
Thursday, April 9th, 2020
You're doing whaaaat?  Was the general response when I said I was off on a Amazon Jungle riverboat cruise. Family and friends  know that I do best travelling in temperate, bug-free climates, staying in lodgings with a  comfortable bed, showers that have at least warmish water, and flush toilets. I'm not a squatter. 
Although at the time I was mostly hot and sweaty, covered in huge welts from mosquito bites, and not crazy about the starchy food, in retrospect the week in the jungle of the Peruvian Amazon stands out as an experience I would not have missed for all the world. 
In fact there was so much to write about, that for the 2015 A to Z Blogging Challenge my topic was the Amazon Jungle Cruise
 From Lima we flew to Iquitos in Northern Peru, took a coach to Nauta and boarded our riverboat, La Turmalina. During this trip we traveled beyond the confluence of the Ucayali and Marañón rivers, visiting the Pacaya-Samiria National Reserve (the largest wetland reserve in the world), Pacama village and spending a night in the Kapok Camp.
Highlights included excursions into small tributaries of the Amazon, a night excursion up the Pucate River, fishing for piranhas in the Yarapa River, and seeing the giant water lilies where the Maranon and Ucayalli rivers came together.
Would I do this again? Probably only if i could travel in an air-conditioned, bug-free ship. But leaving aside the physical discomforts which after all, are only temporary, the guides and the crews of the Turmalina were awesome. They welcomed us into their world and showed us sights we could never have seen on our own,  took care of us, fed us and entertained us with traditional music after dinner.  And with the small skiffs, they were able to take us down small rivers where large ships could not venture. So if you want to explore Jungle life, check out one of theses Amazon riverboat adventures. 
Happy to talk to you about this or any other of my  travels.
or leave a comment or message me at 
facebook
Next Up: K is for,,,
Next up: K is for ???