Review From The House
READ IT • SEE IT • TASTE IT • LIVE IT
D is for Dubai and Abu Dhabi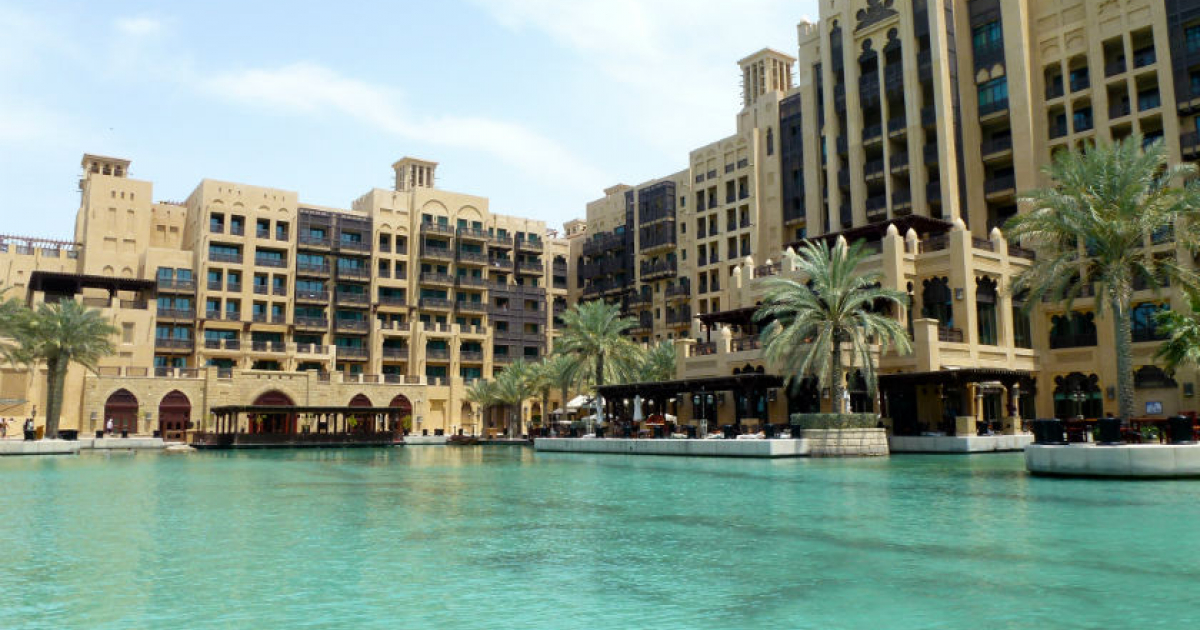 D is for Dubai and Abu Dhabi
Saturday, April 4th, 2020
My dance cruise from Hong Kong to Dubai on Cunard's QM 2 was memorable for  different reasons as you can read in my travelblogue. The first was me making a spntaneous , snap decision to join the cruise in Hong Kong, instead of  5 days later in Singapore. I'm a cautious planner type so I was quite proud of myself for not fretting for days about the decision.
Our route took us from the South China Sea through the Bay of Bengal.  This was a time when pirates were operating in these parts and for several nights the decks were closed to passengers, lights were dimmed and crew were out on the deck scanning for raiders. You can read about it in Ports and Pirates below.
The third aspect that made this trip stand out for me was the 5 days in Dubai and Abu Dhabi at the end of the cruise.
After a day touring around Dubai with our dance group, and dinner at a Lebanese Restaurant, the friend with whom i was to stay in  Abu Dhabi, showed me other areas of the city. Pictured above is the spectacular Madinat Jumeirah Resort. We did an 20 minute tour of the waterway in a water taxi before having an awesome Chinese lunch.
In the afternoon we toured the Gold Souk and the Spice Souk in the older part of the city, and then drove to Abu Dhabi for three more days of explorations and excellent dining experiences.
Dancing to Dubai on Cunard's Queen Mary 2   This is the travelblogue of the Hong Kong to Dubai dance cruise.
You can connect with me at gillian@reviewfromthehouse.com or leave a comment on my Facebook page.
Next up: E is for ...