Review From The House
READ IT • SEE IT • TASTE IT • LIVE IT
S is for St. Petersburg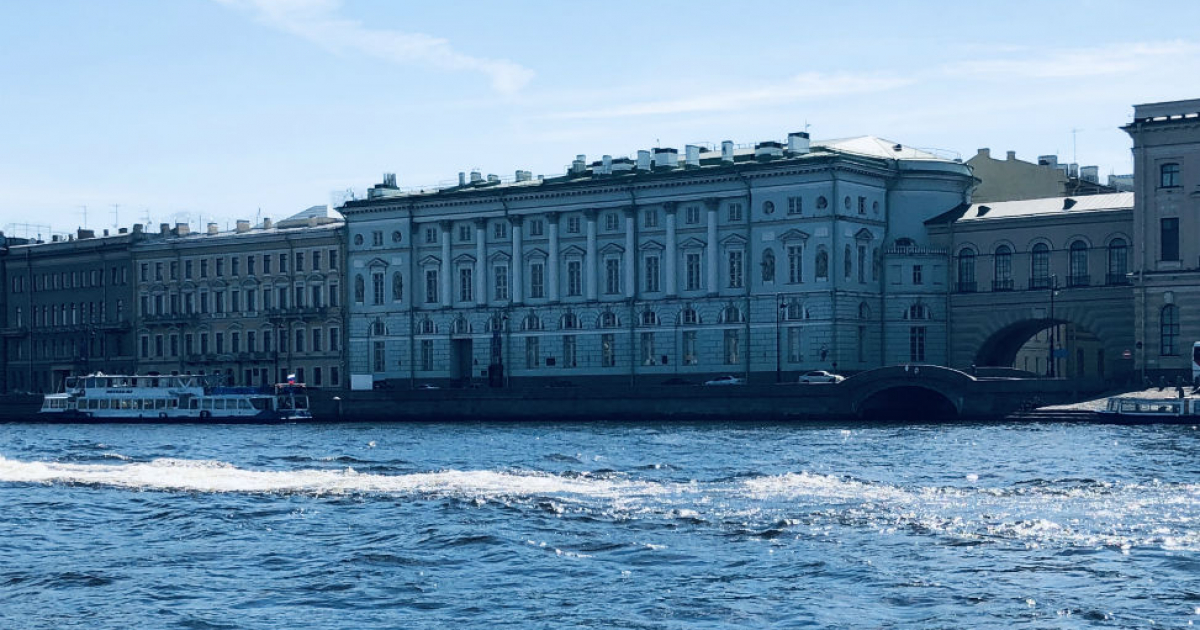 S is for St. Petersburg
Tuesday, April 21st, 2020
Cruising on the Baltic Sea, the Queen Elizabeth entered the Gulf of Finland to reach St, Petersburg at the far eastern end. With two nights there, we took a Neva River tour, saw a Russian Folklore Performance  and also toured  the Hermitage. 
St. Petersburg is built on the banks and islands of the Neva delta and the tour took us through some of the waterways leading off the main part of the river. The Neva runs from Lake Ladoga, the largest lake in Europe (there is a fact for Jeopardy), through St. Petersburg to the Baltic Sea. Cruising on the canals reminded me of Venice without the musty smell.
In the evening we attended a Russian folklore show which was fun. The Hermitage tour next day was as spectacular as I expected.  The opulence was beautiful but a bit overwhelming The pictures show two of the stunning ceilings.
I have been hoping to get to Russia for several years to visit another ex-student who is e geneticist in Moscow. But this quick visit to St,. Petersburg was the closest I have come. It's  still on the bucket list though.
Next Up: T is for …?