Review From The House
READ IT • SEE IT • TASTE IT • LIVE IT
F is for French Polynesia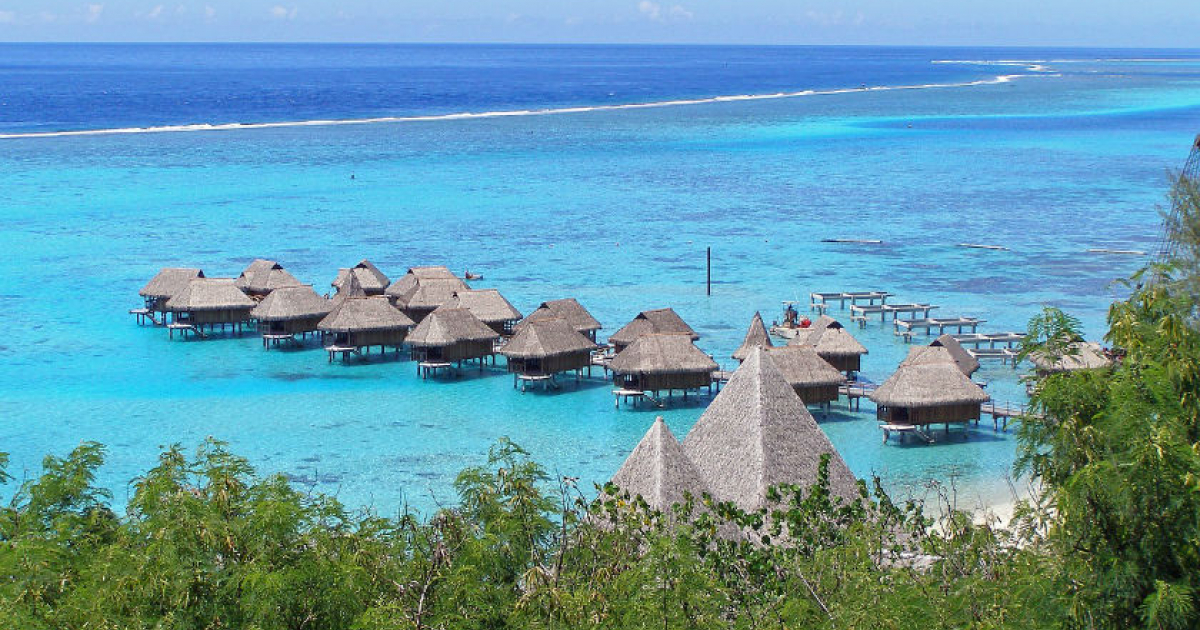 F is for French Polynesia
Monday, April 6th, 2020
I have actually visited French Polynesia twice on dance-cruises. The first time we cruised from Hawaii to Papette on the Ocean Princess. Two years later, I celebrated my recovery from spine surgery on a new Year Dance Cruise in the reverse direction from Tahiti to Honolulu.
The thought of cruising the South Pacific had me happily singing the catchy tunes from the eponymous 1949 Rodgers & Hammerstein musical. But I had only the vaguest idea about these islands. Images of huts on stilts in sparking turquoise waters were what came to mind. So I did my research.
There are 5 archipelagos comprising French Polynesia. We were going to the Society Islands, so called because they were mapped on an expedition funded by the Royal Society of England. Tahiti is the biggest island in this region and Papeete is the capital. Bora Bora and Moorea are in the group.
Left for another visit are the Marquesas or 'mysterious islands' where Paul Gaugin painted 
The first cruise started in Honolulu and we stopped in at Kauai, Maui and  Hilo, Hawaii before setting off across the South Pacific Ocean.  Five days later we visited  Moorea and Bora Bora before disembarking in Papeete to fly home. This was a fairly small dance group. Memorable moments were dancing an impromptu samba in the talent competition - and a twist competition. Yay for Chubby Checker.
The New Year cruise left from Tahit and we spent time exploring, which I had not done on my first visit. The ship stopped at Moorea and Bora Bora before sailing to the Hawaiian Islands and ending in Honolulu. I was traveling with two friends, one of whom has since passed away, far too soon, from ovarian cancer. But I love to  remember her twirling on the dance floor with joyful abandon.
Both cruises were on the smaller Princess ship, the one featured in The Love Boat TV series.
Posting 'I was there' pics from Bora Bora and Moorea. Wish I had better quality pictures. It's amazing how much better pictures one can take with a phone-camera today.
Next up; G is for …
Check out my facebook page and enter your best guess.
South Pacific Dance Cruise 2009  https://www.reviewfromthehouse.com/book/south-pacific-dance-cruise-2009
South Pacific New Year Dance Cruise 2011
https://www.reviewfromthehouse.com/book/south-pacific-new-year-dance-cruise