Review From The House
READ IT • SEE IT • TASTE IT • LIVE IT
R is for Rio de Janeiro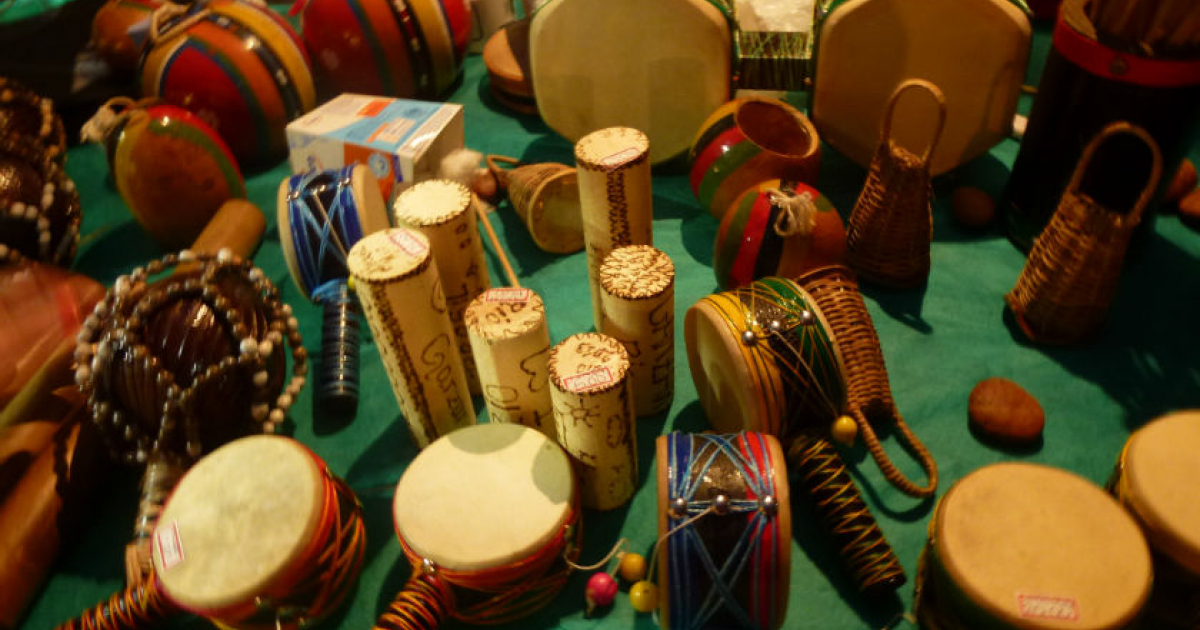 R is for Rio de Janeiro
Monday, April 20th, 2020
After my Amazon Jungle adventure, and a week in Buenos Aeres, we dance-cruised on Costa Fortuna from Buenos Aeres to Rio de Janeiro. We stayed in a boutique hotel just across from the beach and took a long walk on the white sand beach that we could see from the rooftop pool.
With only a few days to sightsee we hired a private guide who was knowledgeable and showed us all the major site. We saw the iconic statue of Christ the Redeemer on Corcovado Mountain, took the cable car up Sugarloaf Mountain, enjoyed coffee at a sidwalk cafe and feasted. The picture of the fruit varieties is from a poster in the hotel dining room where they served an awesome breakfast. 
We checked out a busy flea market where I found a variety of musical instruments to take home for the grand-kids.
Rio is famous for samba and for Carnival. On my bucket list is to return to Rio for Carnival and see the performances in the Sambadrome, when the world returns to normal. 
Nexr Up: S is for …?