Review From The House
READ IT • SEE IT • TASTE IT • LIVE IT
Avenue Q: A high note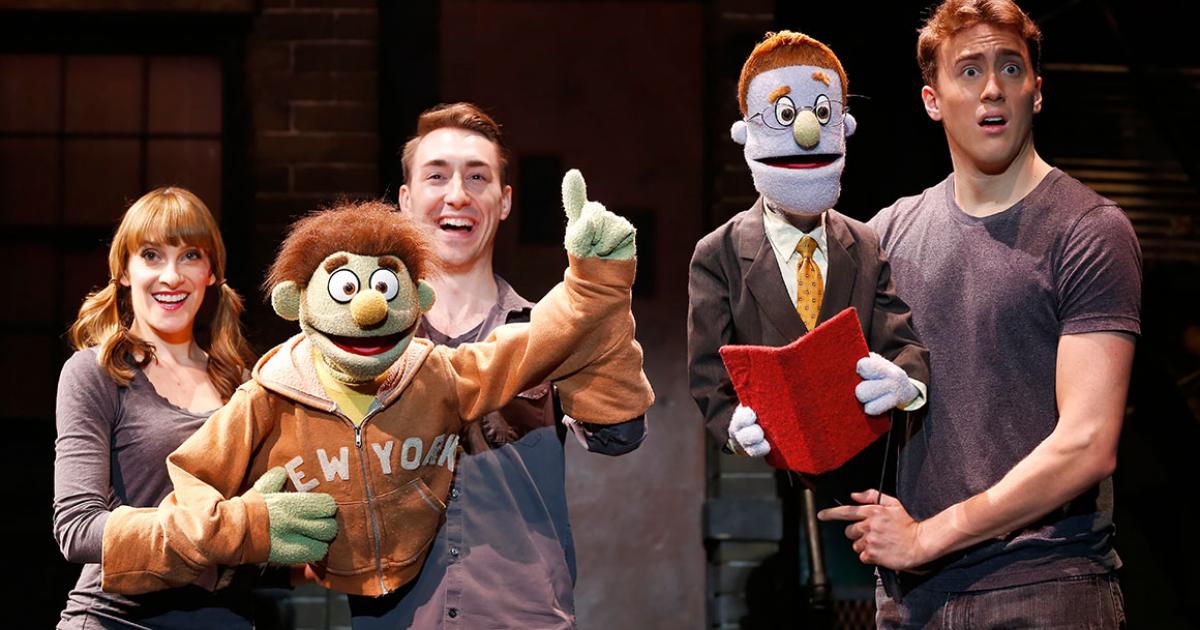 Avenue Q: A high note
Thursday, September 14th, 2006
Avenue Q: Original concept, music and lyrics by Robert Lopez and Jeff Marx
Book by Jeff Witty and directed by Jason Moore
Noel Coward Theatre
London September 15, 2006
LONDON: England: I chose to end my too brief sojourn in London's West End Theatreland with a musical, "Avenue Q" and what a great choice. From the moment the high energy music jolted the audience to silence and the first song began I knew this was going to be a fun evening. When the first question raised in song is "what do you with a B.A. in English?" and the inhabitants, new and old, of Avenue Q agree of that "it sucks to be me" you know that nothing is sacred and no one will be spared in this irreverent fast paced show.
Apart from the three human characters of Brian (Siôn Lloyd), who wants to be a comedian, Gary (Giles Terera), whose career peaked playing Willis and who now manages the rentals, and Christmas Eve (Ann Harada), the world's most useless therapist, the stars of the show are hand puppets skillfully manipulated and voiced by Julie Atherton, Clare Foster, Jon Robyns and Luke Evans.
Atherton was a standout as both Kate Monster, who wants to open a Monsterssori School, and Lucy the Slut. Harada was hilarious as Christmas Eve, the Japanese therapist with two masters degrees and no patients who came back after the first hour appointment because she was too efficient, fixing them in one appointment. And then there was Rod, the closet gay man who protested that he had a girlfriend, Alberta in Canada, in Vancouver who..ooops, can't really write it here.
The show was visually appealing with a high tech look. Lots of flashing light, two television screens intermittently appearing to help Princeton find his "purpose" in life, show an "EKG", or reveal the spelling of schadenfreude. Sets like "everyone is a little bit racist" and "the internet is for porn" and "make love as loud as you like" had the audience rolling in the aisles. And it is absolutely the first time I have seen hand puppets engage in passionate sexual acts on stage.
Loved the show. If you get to London come and see it. And now I am off to France to learn about food and travel writing. So there will be no theatrical Rants, Raves and Reviews for a while.
But if you want to follow my travel adventures you can find me at Jill In France as long as I have internet access.