Review From The House
READ IT • SEE IT • TASTE IT • LIVE IT
Vineyards of Brugairolles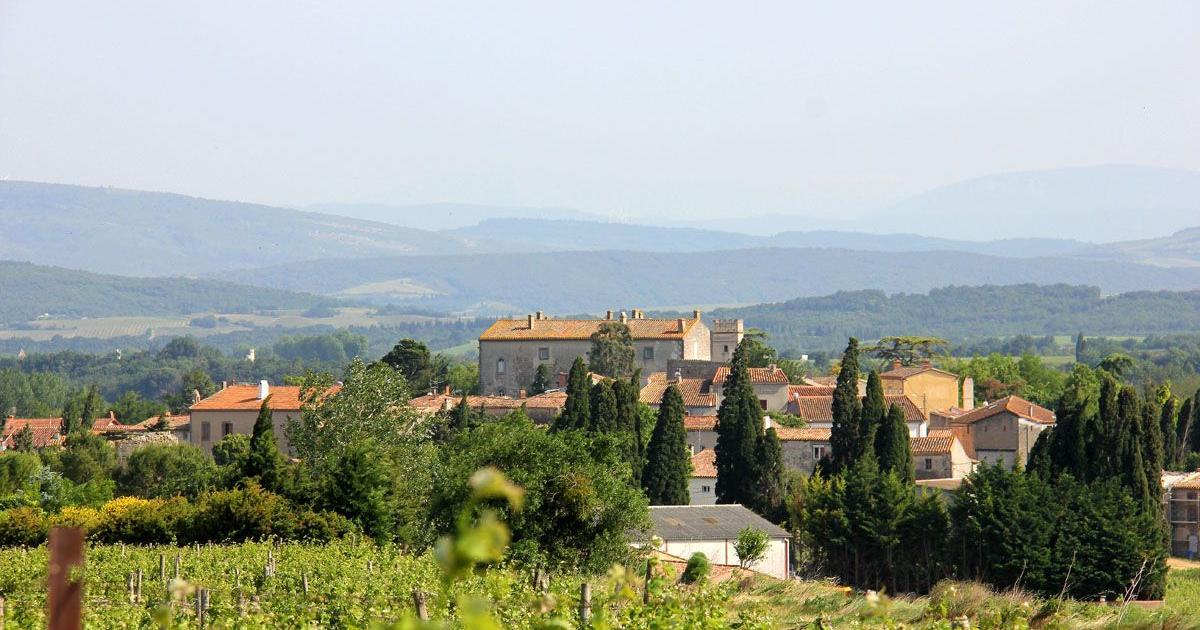 Vineyards of Brugairolles
Thursday, September 21st, 2006
Today's agenda was to visit two wineries at Brugairolles, 26 km from Carcassone, capital of the Languedoc-Rousillon region. We drove through Fanjeaux, a hilltop village, pausing briefly outside a Benedictine church to survey the surroundings. The Benedictines were the Catholic order that slaughtered the Cathars.
The first vineyard and winery was Domaine Gayda. The grape varieties here are Syrah, Grenache, Sauvignon Blanc, Carignan, and Cinsault. They do a Chardonnay Viognier blend. This winery is either new or under relatively new management. They have built a modern stainless steel winery, following Australian standards. We were fortunate to arrive at the time of the harvest or . We watched grapes being poured into the de-stemmer, and then passed along a conveyor where they were checked and remnants of stems manually removed before going to be crushed. They have a new and rather attractive restaurant there, open for lunch.
From there we drove a short distance to an older vineyard and winery. Château Guilhem. Here we were shown around by the young owner, Bertrand Gourdou Guilhem. The property has belonged to the Guilhem family for 5 generations. For much of the time they grew grapes but were not really winemakers. Bernard who originally studied medicine for two years, took over the business in 2003. His father was a surgeon inToulouse and Bernard would have been the 7th generation of surgeons… but now he loves making wine and his passion showed in every word.