Review From The House
READ IT • SEE IT • TASTE IT • LIVE IT
Camon and Le Chateau Abbey de Camon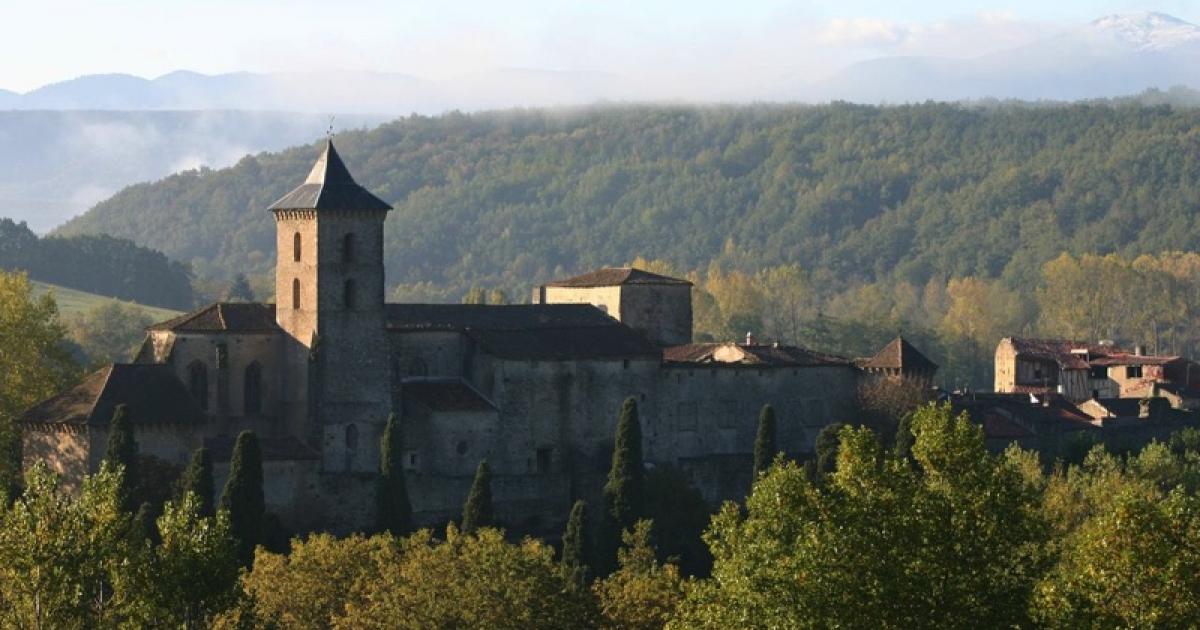 Camon and Le Chateau Abbey de Camon
Tuesday, September 19th, 2006
Today we visited the Chateau Abbey at Camon where Peter and Katie Lawton have created a welcoming environment and exquisitely decorated bedrooms in a restored 16th century Benedictine Abbey. Parts of the building date back to the 9th century. From a terrace there is a panoramic view of the green fields and trees of the surrounding valley.
We walked up winding stairs, wide enough to allow a donkey laden with panniers to climb up to the Abbott's quarters, to bring him dinner. I wondered whether he had grown too large to make his own way down the stairs. No one knew if that was the reason.
After we toured the Chateau we all sat around a table on the verandah and listened as Angela interviewed Thomas Sleigh, the chef. He lives in Chalabre and cycles in to work. He moved here in May with his wife who sometimes assists him in the kitchen. He commented on the progression of ingredients by the seasons and the profusion of foods. Although trained in the classical style of cooking his style today is driven by ingredient and weather; as he puts it he cooks "what the day brings".
I leave with an idea for a story. To add to the ideas I have already come up with. But which one to focus on.