Review From The House
READ IT • SEE IT • TASTE IT • LIVE IT
Limoux, Alet d' Baines, dinner at Angela's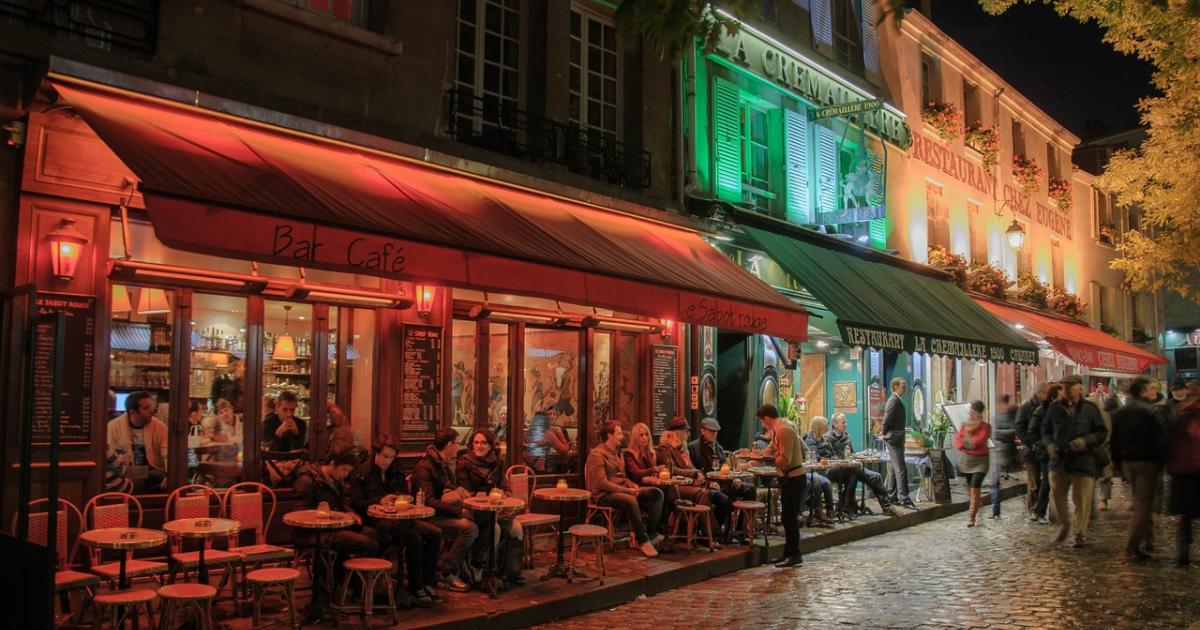 Limoux, Alet d' Baines, dinner at Angela's
Friday, September 22nd, 2006
The sudden banging of a wooden shutter somewhere in the house wakes me at 4 am. The branches of the tall palm tree outside my window scratch at the surface of the glass as the wind drives them wildly up and down. The weather is changing. Wind and rain will punctuate our visit to le marche in Limoux today,in contrast to the sun that beat down on the dry soil of the vineyards at Brugairolles.
I sit propped up in my warm comfortable bed, laptop resting on my knees listening to the wind prowl around the walls of my corner room. Suddenly I am eight years old again, curled up under the blankets in my grandparent's home in Camps Bay, Cape Town, hearing the south wester howl through the trees while I waited to hear about my new baby brother. Each room in the house is as vivid in my mind as it was then. Strange. I can't remember when last I thought about that house. I wonder whether this concentrated writing time is attracting old buried memories to the surface; a metaphorical divining rod. I need to write down everything I can remember about that time before the images sink back below the surface.
We set off to Limoux, which is approximately 29 K from Leran in a N-E direction. The objective of today's visit is to visit a different French market, and for Angela to buy foods for our dinner tonight, which is to be at the home which she and Peter have, about four streets away in the village.
We first visited the covered market stalls in a large airy hall with a beige tiled floor, the tiles about a foot square, with pale grey grout. Inside were several vegetable stall, a large display of cut flowers, and a man who was selling eggs and had a metal and yellow plastic cage, with straw lined floor and four large grey furry rabbits huddled together, noses twitching and sniffing around, long pointed ears either sticking straight up or drooping. I hoped they were being sold for breeding rather than to be lapin on someone's menu.
John commented that while children would crowd around the rabbit cages saying" aren't they cute" and wanting to pet them, the parents were saying "should we roast them or bake them?". It is definitely easier to be a carnivore when your protein comes to you in small plastic wrapped packages rather than on the hoof, so to speak.
Some differences I noted. Mirabelle plums are small cherry-tomato-sized red, yellow and orange plums. Unusual tomatoes- Verona tomatoes 6.80 / kg. Angela bought one for us to try for supper.
Named potatoes: I saw at least 9 different potato varieties of different shapes, colour and prices. For example: PDT (pommes de terre) prices in euros per kg
Rouge 1.98, Amandine 2.30, Jose 0.95, Agatha 1.20, Ratte and Vitellote 4.80.
I wonder if it is harder to eat your potato when is has a name? like eating your rabbit? I remember de Gaulle's famous comment about "how can one be expected to govern a country with 325 cheeses" and think to myself "how can one be expected to govern a country with endless varieties of named potatoes".
After lunch we wander back to the car, stopping to pick up olives and charcuterie. I bought anchovies, marinated in vinegar and garlic, and another container with a mild chili flavour. I will take that to Angela tonight for dinner. Sydney buys olives.
Stephanie buys flowers for Lee-anne to say thank you for all her hard work.
After lunch we pile back into the car to drive to L'Abbey d'Alet les Baines, a mediaeval village with a ruined abbey under reconstruction, and mineral springs. We wander though the village up to the River Aude. We walk over a bridge crossing the river, to a picnic site. I sit at a wooden table and close my eyes so the sounds of the river rushing over the rocks permeate my senses. What is it about water sounds that convey such a sense of peace? People speculate that it takes us back to the sound of blood rushing through the placenta when we are in the womb. I guess that must be the ultimate sanctuary- at least until the uterus starts contracting!
The village has streets and buildings dating back to the XII and XIII centuries. Our digital cameras click away recording image after image. We wander down narrow streets. One tunnel-like street reminds me of walking with Bob through the narrow streets of the mediaeval Jewish Ghetto in Lisbon sometime around 1997 or 1998. We were on our way hem after attending a conference in Estoril, the beautiful west coast of Portugal about a half an hour or so outside Lisbon. In the ghetto the streets were so narrow that you could reach out your arms and touch the walls on either side. It is still inhabited and I wondered what would happen if there was a medical crisis. You would have to carry people out on stretchers through those narrow winding streets. No car or ambulance or fire engine could get in there.
After our visit to Alet d'Baines we headed off back to Leran, pausing at the mineral springs to fill up water bottles from the spring water taps. At 7:30 we are to be at Angela and Peter's home for supper.