Review From The House
READ IT • SEE IT • TASTE IT • LIVE IT
Dubai and Abu Dhabi: A Culinary Exploration: Part I.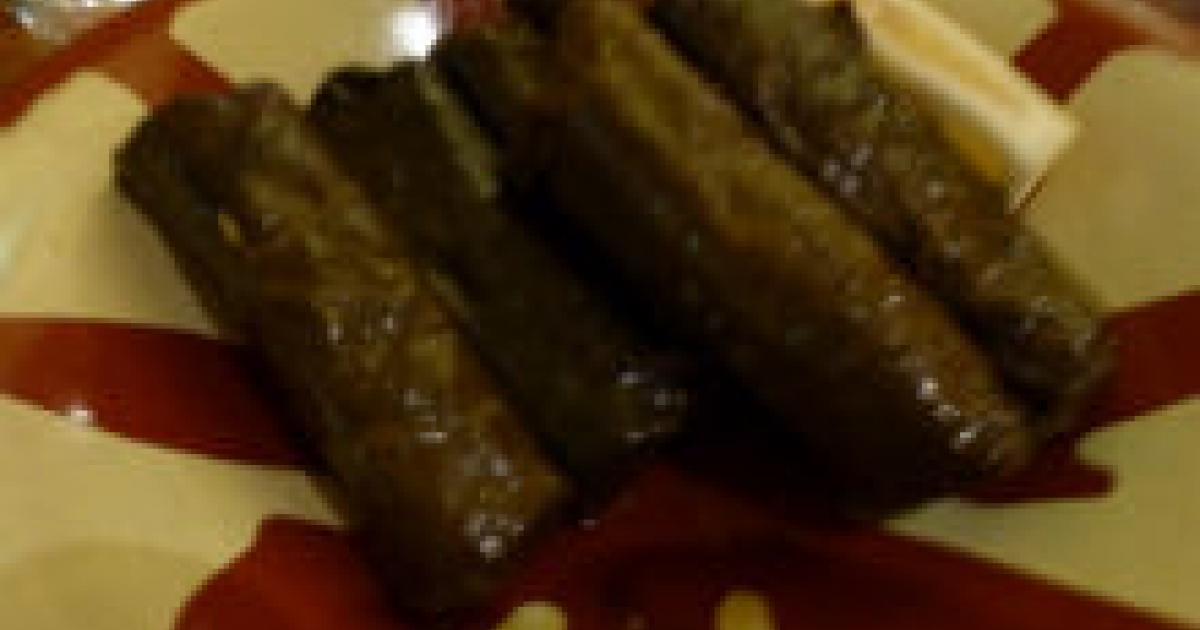 Dubai and Abu Dhabi: A Culinary Exploration: Part I.
Thursday, May 10th, 2012
As we toured around the city of Dubai, my friend told me that there were excellent examples of cuisine, both Middle Eastern and International, to be found here. We were determined to sample as many as possible different cuisines in the limited time we had. The three restaurants  I visited in Dubai were Wafi Gourmet (featuring Lebanese cuisine) in Dubai Mall,  Zheng He's Restaurant  featuring Chinese fusion cuisine in Madinat Jumeirah  and Khan al Murjan restaurant (featuring Egyptian, Lebanese, Moroccan and Turkish cuisine) at Wafi mall. 
Wafi Gourmet at Dubai Mall
This meal was with our group of 7 DancersAtSea cruisers who took an afternoon tour with a guide from Arabian Adventures. We had dinner at Wafi Gourmet at the Dubai Mall opposite the spectacular Dubai Fountain.
The place was so crowded that we could not get a table for our group of 8 outside, so we watched the fountain show through the windows.
We wanted to sample various Lebanese dishes so we ordered a range of items from the hot and cold mezzes (appetizer) menu.
Amongst the dishes we ordered were tabbouleh (bulgur wheat cereal with finely chopped tomato, parsley and mint), stuffed grape leaves,  hummus (chick peas and sesame, blended with lemon juice and garlic) and baba ganouj - grilled eggplant with vegetables.
We learned about the local fresh fish, called hamour. It is also called yellow spotted grouper and has white succulent flesh. I read that  there was much concern a couple of years ago about over fishing hamour to the point of extinction and it may now be farmed locally in the Gulf. I don't know whether my dish was wild or farmed fish but anyway it was  very tasty.
We do have some very good Middle Eastern restaurants in Vancouver, so the only surprise for me was the style of the baba ganouj. It was served in chunks  rather than the creamy, smoky, smooth puree that I am used to.
Wafi Gourmet restaurant has several locations in Dubai
Zheng He's Restaurant
Located in Mina A' Salaam in Madinat Jumeirah, Zheng He's features excellent Chinese fusion cuisine. Three of us had lunch there during the second day of my visit to Dubai ( Dubai and Abu Dhabi: A Five Day Visit Part II) .We tasted a variety of dishes to get an idea of the specialties of the restaurant. Our choices ranged from seamed dumplings to steamed hammour with dishes such as the beef tenderloin with black pepper sauce, and wok-fried noodles in between. The flavours were just wonderful and I am just going to post pictures of the dishes we tried rather than trying to describe them.
Khan al Murjan restaurant at Wafi Mall.
For a late dinner Laila picked this restaurant at the Wafi Mall, because it offered a selection of dishes from Egyptian, Lebanese, Moroccan and Turkish cuisine. We tasted something from each of their different menus.  Again I will let the pictures speak for themselves.
Amongst the dishes we ordered were the baba ghanouj (grilled eggplant, lemon, tahina, cumin), and the makanek (fried lamb  sausages with lemon), both of which I enjoyed although again the chunky style of the baba ghanouj is less appealing to me than a smoother style.
Overall it was really interesting to see the items listed under the different cuisines and this was a good sampling of the dishes.
By the time we had finished dinner we were quite tired from our day of touring the city. The following day Laila and I were going to Abu Dhabi where I would visit with her family for a couple of days, before heading back to Vancouver. Watch for Dubai and Abu Dhabi: A Five Day Visit- Part III - with more great pictures of people, places and food.