Review From The House
READ IT • SEE IT • TASTE IT • LIVE IT
Getting to Southampton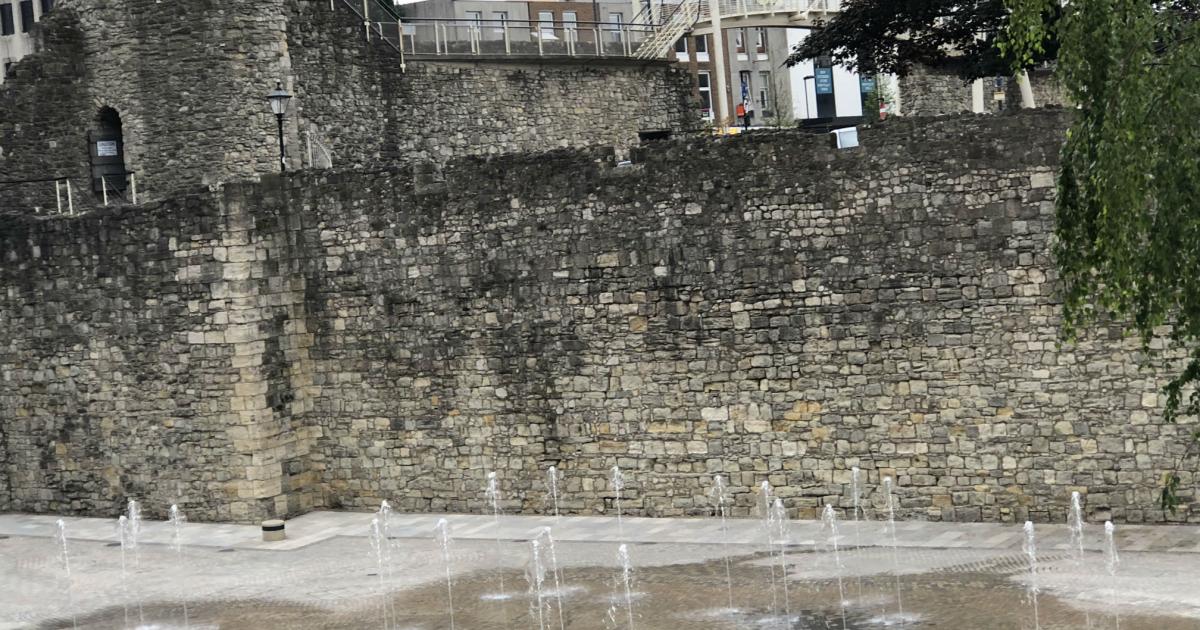 Getting to Southampton
Friday, June 8th, 2018
This was my first time flying into Gatwick Airport, though I vividly remember in 2006, spending an uncomfortable time kneeling with my suitcase open on the floor  at the check-in counter, trying to lighten my carry-on. It was  just after one of those crazies had done something to put the skies on alert, and there were new restrictions on carry-on size introduced after I had already left on my travels. (
Approaching France
)
Westjet flies direct from Vancouver to Gatwick. The flight leaves Vancouver late  afternoon and arrives in Gatwick midday of the next day. Our pilot estimated flying time to be almost 9 hours and it was pretty close. As a non-EU person, getting through the line up at immigration took close to an hour but the upside was that our bags were waiting for us on the carousel when we finally got down to baggage claim.
Gatwick Airport has two main terminals. The railway station is located at the South Terminal. WestJet flies into the North Terminal but there is a free shuttle from the North Terminal to the train station. I had pre-booked train tickets to get a  very good rate. Just  pushed the reservation number into the ticket kiosk, stuck in the credit card I used to pay for my tickets, and voila - one return ticket and one  one-way ticket popped out.
 The train we took from Gatwick to Southampton Central had many stops as it passed through green countryside. The journey is generally around 1 hour 50 minutes and there are about 72 trains from Gatwick to Southampton on an average week day. The train we took had 8 cars. We had no idea that partway through the trip the train would split into 2 sections, cars 1 to 4 continuing to Southampton  while 5 to 8, went off to Bognor Regis.
We were waiting at the far end of the platform when I  just happened to chat to one of the station attendants, who told me to be sure to get into cars 1 to 4. Once on the train, the announcement was made at every station, but had we not been alerted before boarding, we would have been dragging heavy suitcases half the length of the train.
We took a cab from Southampton Central  to the Novotel Hotel. A short ride but  with no sleep and heavy bags to pull, it was worth it. By the time we were checked in, settled and ready to stretch our legs it was around 5 PM local time or 9 am PST.  From when the Vancouver cab picked me up at 3 PM till i kicked off my shoes in the hotel room - 18 hours of travel time. Not too bad. 
It was too early to sleep even though I had not slept at all on the plane. The mega mall and restaurant area  of Westquay was a few minutes walk away. So we headed in that direction. Since I couldn't tell if my tummy was ready for breakfast, lunch or supper, we dropped into Nando's for grilled chicken and sides. I enjoyed the boneless chicken thighs in mango-lime sauce, with coleslaw and corn on the cob. 
Back to the room where I fought off closing eyes, until I had written and posted this article. (I made a commitment to myself to post every day on this cruise). So far 2 for 2.