Review From The House
READ IT • SEE IT • TASTE IT • LIVE IT
Dance venues on Cunard's Queen Elizabeth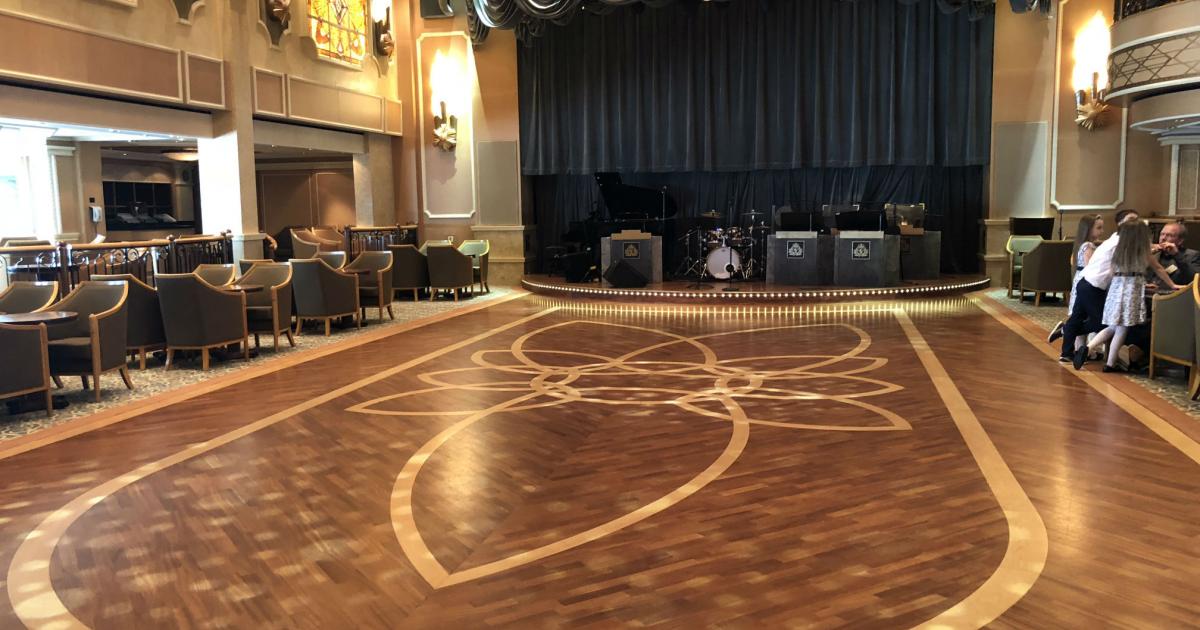 Dance venues on Cunard's Queen Elizabeth
Thursday, June 14th, 2018
What makes the three Cunard Queen ships so especially  enticing to dancers, is the combination  of excellent venues for dancing, great dance music every night, and the fact that, unlike some other cruise lines,  the entertainment stuff  don't waste the dance spaces by hosting activities like bingo and trivia games in the dance locations. 
The Queen's Room is the main dance venue but the Yacht Club also is a very nice dance space.
 On the first evening on board as we came down to the Queen's Room, it was apparent that there were lots of people who were there to enjoy the dancing. 
On this  14 night voyage I had hoped there would be an opportunity to learn some new sequence dances, and practice the ones I already knew. On chatting with Cordelia, the social hostess, I learned that there would be lots of opportunity for sequence dancing, and got information about the dances commonly done on the ship. 
When the first sequence dance was called, I was surprised to see how many couples were actually on the floor. At a rough guess at least  20, probably more.  The numbers vary according to how well known the specific dance is. 
So far I have added the Mayfair Quickstep to  my repertoire - lots more to go.
And the beat goes on!