Review From The House
READ IT • SEE IT • TASTE IT • LIVE IT
Week 13 - Celebrations, thanks and wonderful food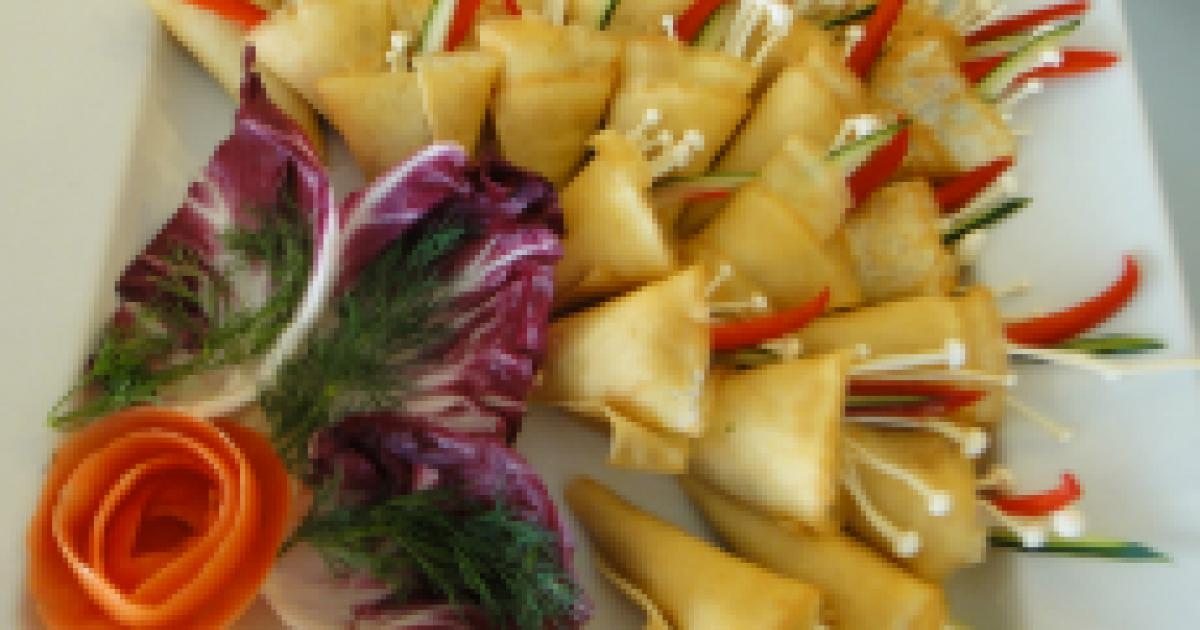 Week 13 - Celebrations, thanks and wonderful food
Wednesday, June 8th, 2011
As week thirteen post surgery approached I was feeling 90% back to normal. Still working on rebuilding some endurance, tackling posture and really increasing my flexibility. Neglecting stretching and flexibility for the more fun endorphin-producing activities  was one of the key things that got me into difficulty in the first place so I am determined not to make that mistake again as I build up my strength for dancing.
I have started dance workouts in my gym focusing on the basic movements in both standard and Latin - but wearing workout shoes not those sexy high heels!! A good guide for me as to how much endurance I lost over 5 months of minimal activity, is the fact that I can barely last through 2 minutes of a samba tune - compared to my previous "record" of close to 10 minutes. See "I Could have danced all night" from the West Coast Ballroom and Wine Tasting Cruise story. On my first cruise with Dancers at Sea I was dancing a samba with Piero, one of the dance-pro hosts and the band just kept on going for what felt like 10 minutes till I thought I would not be able to move another step. Gillian's "10 minute samba" became a standing joke between Wendy and myself. So now I have to work back from 2 minutes till I can last at least 5. Interestingly it is my arms that tire long before my legs.
Anyway feeling so absolutely great I thought it was time to celebrate my recovery, and thank my wonderful and varied group of friends who had sustained me through this ordeal. What better way than to throw a party - and so I did. Fifty friends and family members arrived to celebrate with me - and I actually wore one of my dance dresses  for the first time since my last cruise in September.
Since I was also happy at being back writing and reviewing for my website, which will celebrate a three year anniversary this August, I chose the teal and aubergine colours of ReviewFromTheHouse.com as the theme colours for the party.
Having finally matured to a stage of life when I don't have to prove to myself that I can do everything, I decided to get catered appetizers. I checked out the website for Peake of Catering whose food I have regularly admired at the Vancouver Playhouse receptions. When I found my mouth watering at their menu descriptions I called them and placed my order. I was delighted with the results and so were my guests.
I checked out the recommendations of food quantity for "cocktail receptions in lieu of dinner" and scientifically calculated what would be needed.  Therefore I ordered 10 varieties of appetizers and a roasted vegetable platter.
I figured that even with my lack of artistic ability, with  help from my daughter, I could put together a fish platter of smoked salmon and trout and  meat and cheese platters that don't look too badly displayed. So in the photos below, the protein platters are our efforts. The rest are all from Peake.
An hour before my guests were to arrive, Chef James You and Adeel arrived with platters of exquisite looking appetizers - they tasted as great as they looked - and the roasted vegetable platters.
Since pictures say more than words I am simply going to show rather than tell.
The crepe cornets featured above, filled with Asian style Charsiu (barbecued) duck, scallion and enoki mushrooms disappeared very rapidly, as did most of the other hors d'oeuvres.
The other items were asparagus spears wrapped in smoked salmon,  lollipop grapes rolled in cream cheese and salmon,  shrimp in crispy wonton cups,  cheese scones with black forest ham, herb crostini with beef tenderloin, sage and onion scones with roast turkey, Peking duck and scallion in spinach tacos, olive-tomato-bocconcini skewer and sun-dried apricots with chevre and pecans.
The smoked fish platter also emptied fairly quickly but I definitely over catered with the meat and cheese platters. When the desserts were brought out, folks converged on the coffee cake brought by my friend, the chocolate peppermint ice cream cake brought by my sister-in-law and the teal (lemon cake) and aubergine (chocolate cake)  cupcakes, rather than the fruit platters I had brought. 
The cupcakes were a great hit among those of us for whom cupcakes had a Proustian effect - bringing up instant memories of childhood. Everyone wanted to know where these deliciously moist and tasty cupcakes were from - and there is a nice story behind that too.
My niece had got married the weekend before and had a cup cake wedding cake. I decided to ignore my diet restrictions - still have about eight pounds to lose to get back to my pre-sciatica weight - and tasted one of the lemon cupcakes. They were sooooo good I had another one - and then tried one of the chocolate ones too. When I enquired as to the source, my niece told me they were baked by  Kim, a friend of hers, and offered to introduce me.
I had planned  rather self-righteously on serving fruit rather than dessert but watching how people went straight for the dessert tables at each of the gatherings over the wedding weekend, I thought cupcakes might be cool. As we were just a week away from the party I hesitated to ask Kim whether she would consider making cupcakes with such short notice, but she agreed unhesitatingly - and  we settled on the lemon cupcakes with teal icing, and chocolate with aubergine icing. How perfect is that? And if you love cupcakes, I can tell you how to find her.
And sure enough, my guests tackled the coffee cake, the chocolate-mint ice-cream cake, the cupcakes - and barely touched the fruit.
Most people were gone by 11 :30 and  a couple of friends stayed to help with the final clean up.  My head finally hit my pillow by 2 am.  I felt really great. And there was enough meat, cheese, fruit and crackers over for my to entertain my Supper Club for an impromptu left-overs supper that Sunday.