Review From The House
READ IT • SEE IT • TASTE IT • LIVE IT
Supping Away: Honolulu. Heavenly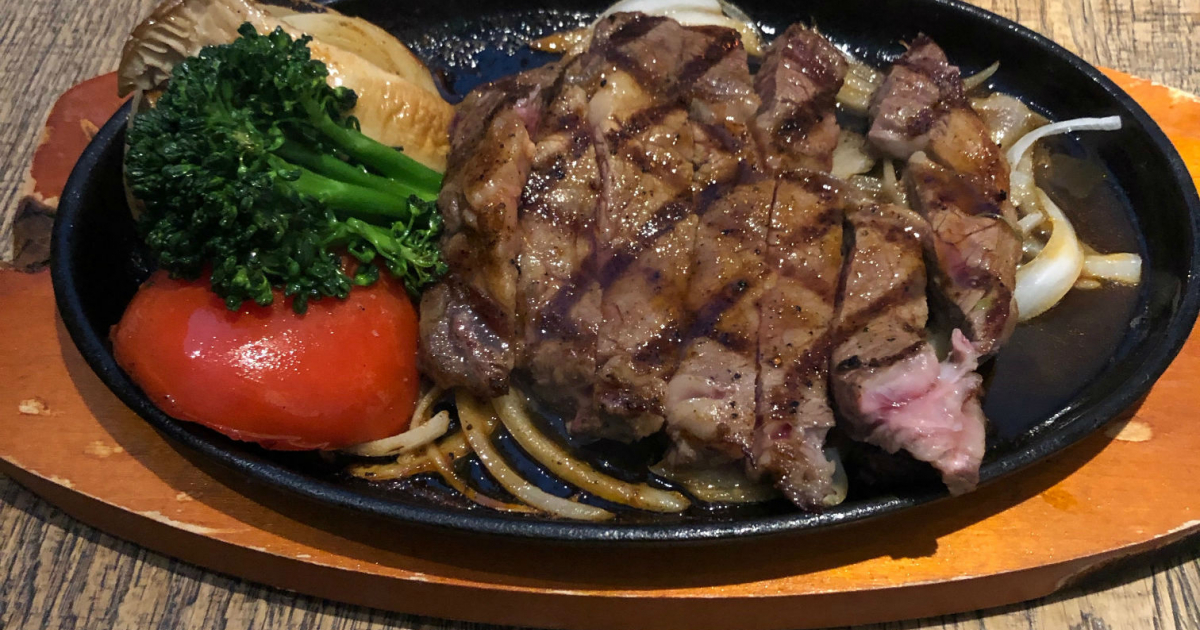 Supping Away: Honolulu. Heavenly
Friday, May 3rd, 2019
Heavenly Restaurant is the Shoreline Waikiki's restaurant serving a locally sourced organic menu. Hotel guests get a 10% discount eating there.
My flight from Vancouver came into HNL around 7:30 so by the time I arrived at the hotel it was around 9:30 (midnight Vancouver time) and I was tired and hungry. After I dropped my bags in my room and washed up I headed down to Heavenly. Got a table on the patio and luxuriated in the balmy Hawaiian air.
Since I first had a poke bowl in Honolulu I had been on a search for the best poke in Vancouver. Had a chat to the nice cabbie who drove me in from the airport who suggested a few places to find the best poke in Honolulu. Most sadly were not in walking distance from where I was staying.
On the Heavenly menu I found a Ginger Poke bowl and decided to go for it. The tuna itself was fresh and tasty but the accompanying big bowl of baby kale salad was over salty and flavourless. I was disappointed.
The next night after a busy day of walking around Waikiki I was tired, hungry and craving protein. That old fractured toe was aching, so I decided just to pop next door and give Heavenly a second try. I am so glad I did.
I ordered the Big Island Kulana Ranch RibEye Steak with grilled local vegetables and truffle sauce. When I asked if they could substitute mushrooms for the potatoes and the server agreed with no hesitation - no added cost.
The steak arrived quickly, still sizzling, accompanied by mounds of mushroom, onions, a grilled tomato and some broccoli. The steak was tender and tasty and I devoured every morsel. It was one of the best steak dinners I have enjoyed for ages.
Next morning I was out early for a walk and noticed a long lineup waiting to get in to Heavenly Restaurant for breakfast. When I returned an hour later, there was still a line up. I asked the concierge whether this was a tour group but he said there is always a lineup for breakfast at this restaurant as it has such a great reputation. Hmmm. Glad I returned to have the steak dinner or I might have been puzzled. 
I usually have only coffee for breakfast but I may be tempted to see what is so good about their breakfast menu. I'd better get there early though.
Addendum: decided to try their breakfast  menu in the hopes
of finding a suitably keto dish - as we are going to be out till late tonight.
To avoid the breakfast lineup that I saw yesterday I nipped down at 7:15 am. The place was already almost full but I got a ssat on the patio.
I ordered the fluffy egg flat on omelette served with avocado, tomatoes, organic mushroom and green salad. Left off the taro and wheat muffin and the purple potatoes, but added Portuguese sausage for the protein.
Service was fast despite the full tables. The food was served quickly and was perfect.
I'm impressed.  Again.