Review From The House
READ IT • SEE IT • TASTE IT • LIVE IT
In Search of the best Poke in Vancouver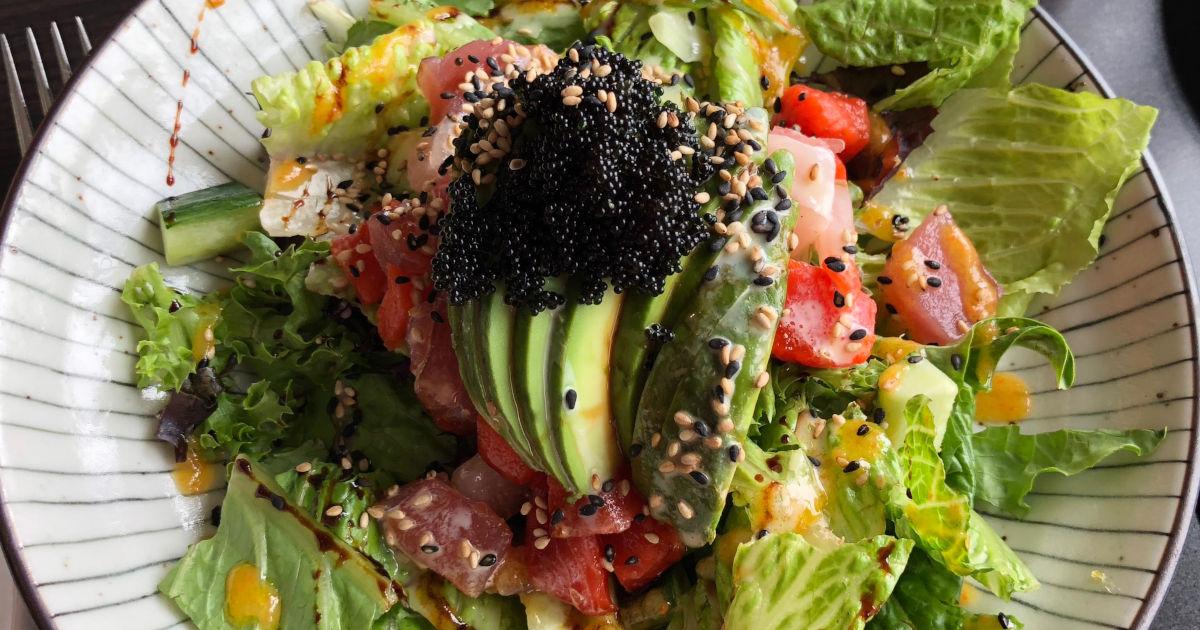 In Search of the best Poke in Vancouver
Wednesday, September 19th, 2018
I first encountered a Poke Bowl on a trip to Hawaii several years ago. Poke means "slice" in Hawaiian. The essence of a poke bowl is slices of raw fish served over rice with a selection of vegetables and sauces. For those like me who don't eat rice, a bed of salad greens or kelp is an excellent substitute. 
After my first taste in Honolulu I sought out more of these tasty dishes and found that there was tremendous variety in the flavours and the quality.  Some were great, others not so great.  When I returned to Vancouver, where fresh delicious sushi and sashimi is ubiquitous, poke was nowhere to be found.  Now it seems like overnight poke has become the hot trend in Vancouver. Poke cafes are almost as common as Starbucks, and restaurants are featuring poke on their menus.
Since a dish of fish and vegetables fits in perfectly to my low carb way of eating, I am on a search to find great poke in Vancouver. I found one at Lift restaurant - complimenting the tuna, slices of fresh creamy avocado and crunchy fish roe provided textural contrast as well as an enticingly presented bowl.
Now to find other Vancouver poke bowls to top this.