Review From The House
READ IT • SEE IT • TASTE IT • LIVE IT
Keto Comfort Food for a Rainy Solitary Day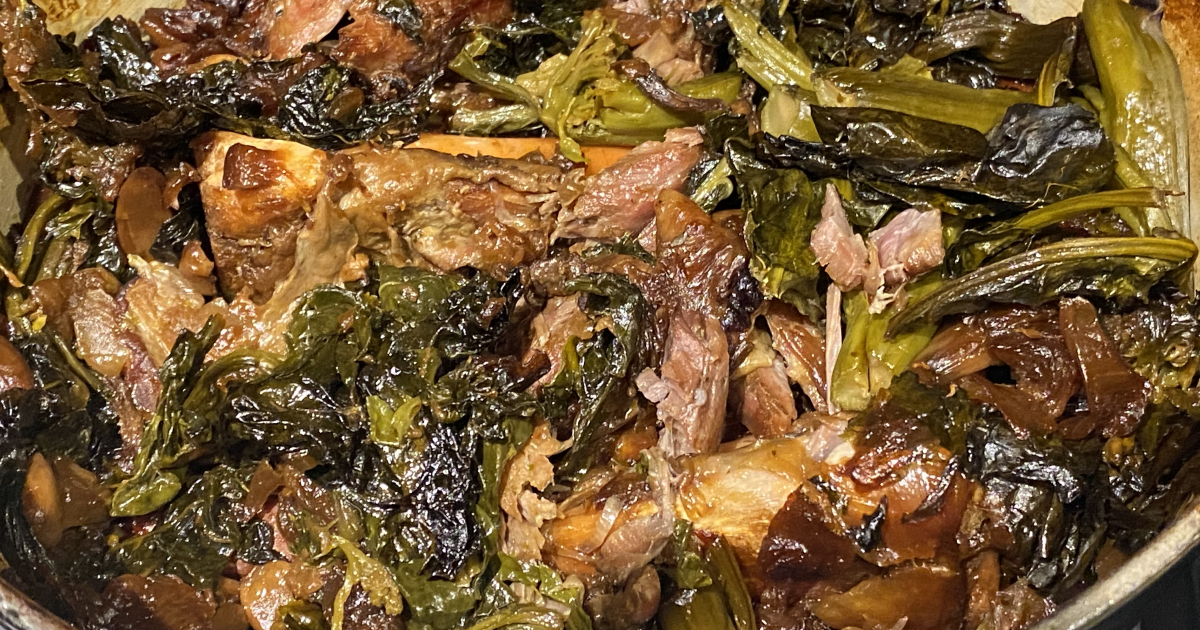 Keto Comfort Food for a Rainy Solitary Day
Tuesday, November 24th, 2020
If only we could send aromas over the internet. Slow cooked lamb shank casserole with garlic, onions and gai lan greens in cooking sherry filled my apartment with tantalizing, mouthwatering, complex aromas. '
The lamb melts off the bones. I save the shank bones to add to my bone broth, rich in nutrients and minerals to complement the micronutrients (minerals, trace elements, vitamins) that are part of my daily nutrition program. 
A fresh arugula salad dressed with olive oil and apple cider vinegar to accompany the casserole, and I am happy.
What is your comfort food?