Review From The House
READ IT • SEE IT • TASTE IT • LIVE IT
Still More Dance!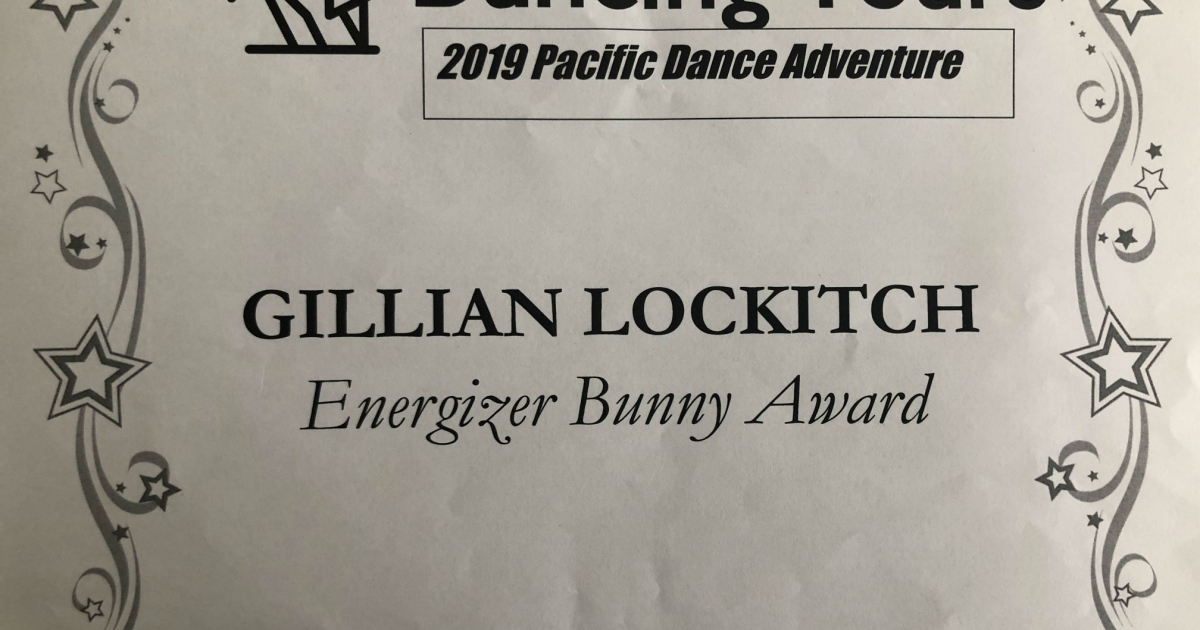 Still More Dance!
Monday, May 13th, 2019
Five full days of dance camp at sea and with the exception of missing the first ten minutes of one rueda class ( attending the Mariners Club lunch), and some of the last salsa class (trying to find a photo) I have not missed a class. Clearly I have no problem with stamina but by the fifth hour that swollen toe  sure lets me know its time to take the weight off it. 
So the program continues:
Day 3
Rhythm: After another full body warmup, the emphasis was on basic samba elements; samba walks,  voltas, whisks. Working on opening the hips and getting that rotatory motion. 
West Coast Swing - focus on whips - basket whip, basic whip and different ways styling the sugar push. So far I  have 6 variations but actually using them in the dance… not so practised.
Rueda - new terms introduced - policia, tumba francesca, dame cuba, silencio, sensual
Salsa - more practice 
Ballroom - waltz - flip flops.
Day 4.  
Rhythm: East coast swing in confined places - keeping movements small and contained eg. from left shoulder to right shoulder
West Coast Swing - using an extended whip - followers to move independently using a variety of moves from other dances, swivels, progressives, chugs, pullbacks, samba walks. 
Rueda: Dame la loca, dame conlos manos, ni Pa Ti Ni Pa Mi, Bing Bong triple, enchufla Y casate
Salsa - pops and advanced basics
Ballroom - we had BBKings so we were able to do quickstep. Basic steps including spin turn.
Day 5.  Last day of dance camp at sea.
Rhythm: Night Club 2 Step - such a cool relaxed dance
Hustle Class - different energy from WCS!Rueda - review of various calls for the demo later
Salsa -  review of what we learned over the week.
Ballroom - back in the Northern Lights club -  reviewed similar steps in waltz and foxtrot timing.
After the last class on Saturday our rueda group performed and we had a closing get together.
"Awards" were handed out to the students. Guess  what my award was? Actually - no guessing needed - the picture is right there !  I attribute my  energy to my two nutrigenomic supplements - YSpan / Youth in the States and Vitality.   It's all about epigenetics - changing gene expression.