Review From The House
READ IT • SEE IT • TASTE IT • LIVE IT
Supping Away: Honolulu. Beachhouse at the Moana Surfrider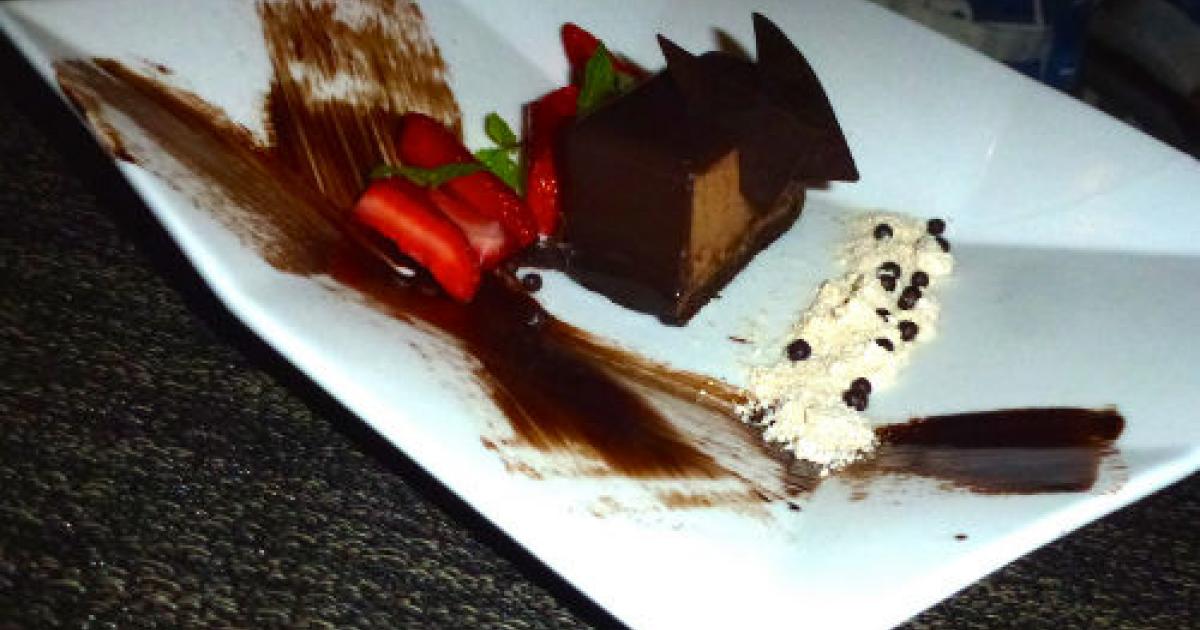 Supping Away: Honolulu. Beachhouse at the Moana Surfrider
Tuesday, October 28th, 2014
Beachhouse Restaurant
at the Moana Surfrider Hotel
2365 Kalkaua Ave.,
cross street Kaiulani
Honolulu, HI
Ph: (808) 921 4600 or reserve online
Arriving at the Beachhouse restaurant we waited a few minutes to be shown to our patio table. While waiting I enjoyed the view over the garden pub to the sea beyond. We were seated on the Beachhouse verandah overlooking the bandstand in the garden area below. This evening we enjoyed a perfect view to the west so that we could actually watch the sun dip below the horizon. I watched for the perfect green flash but did not see it. Perhaps I was too focused on taking a picture.
For my starter I chose a seasonal salad. I had lots of arugula (my favorite type of lettuce), toasted almonds and local goat cheese tossed with a brown butter dressing.
For my main course I had the Australian rack of lamb with a pomegranate demi-glace sauce. It was nicely cooked to a medium rare, flavourful and tender.
The dinner was very pleasant, as was the walk back to the hotel.