Review From The House
READ IT • SEE IT • TASTE IT • LIVE IT
Supping Away: Honolulu. La Mer at the Halekulani Hotel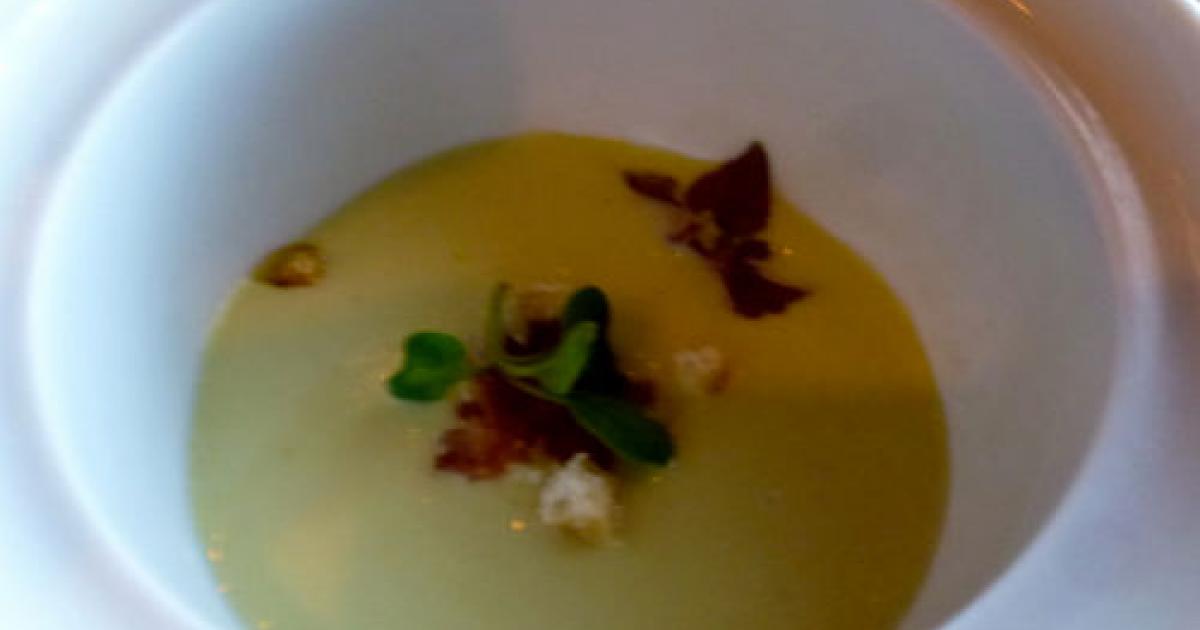 Supping Away: Honolulu. La Mer at the Halekulani Hotel
Tuesday, October 28th, 2014
La Mer at the Halekulani Hotel
2199 Kalia Road
Honolulu, Hawaii
Ph:  (808)  923-2301 or reserve online
This elegant restaurant is the signature restaurant for the Halekulani Hotel. It is a Five diamond (AAA) and five star (Forbes Dining Award) restaurant featuring French cuisine with local tropical ingredients. It was a short walk from the hotel where we were staying. On arrival we were seated at a window table next to an open window, looking out over the outdoor entertainment area to the blue water beyond. A warm breeze wafted in from time to time, and I had a great view of the singers and the Hawaiian dancer on the stage below.
I liked the options offered for dining and the obliging attitude of the serving staff. There was a comprehensive tasting menu which you could choose with or without wine pairing, or one could choose a three or four course meal. I asked if my three courses could be two appetizers and an entree rather than dessert being the third choice. I was told "No problem."  Although there is a separate a' la carte menu with hot and cold appetizers, fish and meat/poultry entrees, one can order from any of the items on the tasting menu.
For my two appetizer selections I picked one from tasting menu - the Foie gras de Canard (foie gras terrine with  blood orange chutney and citrus chips), and the second from the cold appetizer list - the smoked salmon lacquered with leek puree, poached quail eggs, lemon oil and  sea urchin. 
I debated what to do about my entree selection. The roasted duck breast sounded tempting but I decided to go against my usual instinct which is not to order a white fish dish - but to try monchong crusted with escargot and squid, onion puree and anchovy sauce. 
Monchong is a deep water fish of the pomfret species that is very popular in Hawaiian cuisine and not a fish I see on the menus at home so I thought I should try it.  The flesh is transparent white with a pinkish sahe and it has a firm, almost dense texture. My taste runs to the fattier fishes, salmon, herring, tuna or mackerel and I tend to avoid the leaner white fish which are so easily overcooked and dry. I thought the presentation of the monchong and  the variety of flavours were interesting but it was not my favorite seafood dish.
Overall the service was excellent and I enjoyed this dining experience.