Review From The House
READ IT • SEE IT • TASTE IT • LIVE IT
SASSY Gals Supper: Moroccan Spice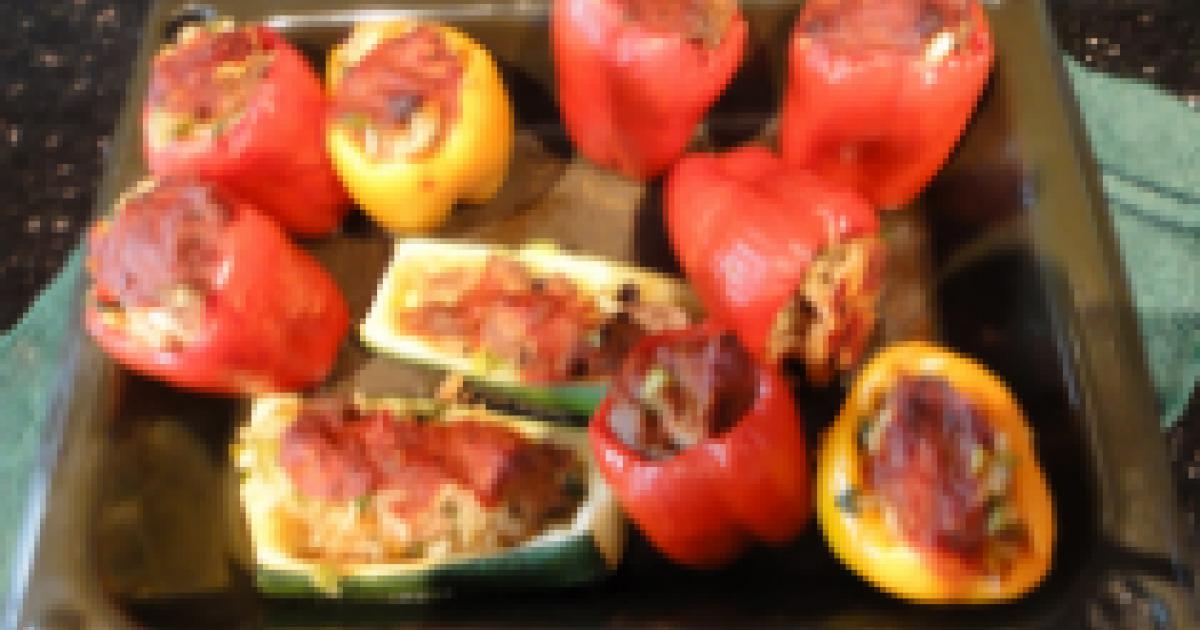 SASSY Gals Supper: Moroccan Spice
Thursday, July 7th, 2011
Susan decided to choose Moroccan food for her SASSY dinner. I was supposed to be her sous chef  but her main course was a Moroccan lamb casserole  which she wanted to slow-bake for several hours. So she prepared it well ahead of time.
By the time I arrived for sous chef duties  all that was left was to prepare the stuffing for the peppers and zucchini appetizers.
And yes, the place mat is Egyptian not Moroccan but hey, they are both in Africa.
The stuffing was made with minced lamb. Susan had already cut up the onions, spring onions and the rest of the ingredients so my onerous duties consisted of stirring everything together till the lamb was cooked, stirring more after she added the spices, and then filling the peppers and zucchinis ready for baking.
This was all good because it meant I could indulge in a glass of wine or two with no fear that I could do anything to mess up the meal. 
So while the appetizers and the casserole were in the oven, we gathered around a table on the patio and enjoyed pate and more wine.
Since everyone had brought a bottle to add to Susan's already varied choices. We enjoyed a Gewürtztraminer and a Sauvignon Blanc.
With the casserole , which was really peppery, we enjoyed red wines. The lamb was as tender as butter and everyone loved it.
Dessert was fruit, simple and refreshing. A bowl of lychees was passed around - sweet, subtle flavour. We used to eat lots of them in South Africa, but I don't think they are commonly grown in North Africa.
I think I am probably up next for another SASSY supper.  I promised a South African menu. Lots of options but it is supposed to be simple so I may just barbecue (or braai) boerewors  since its summertime.