Review From The House
READ IT • SEE IT • TASTE IT • LIVE IT
Cookbook Review: 150 Best Tagine Recipes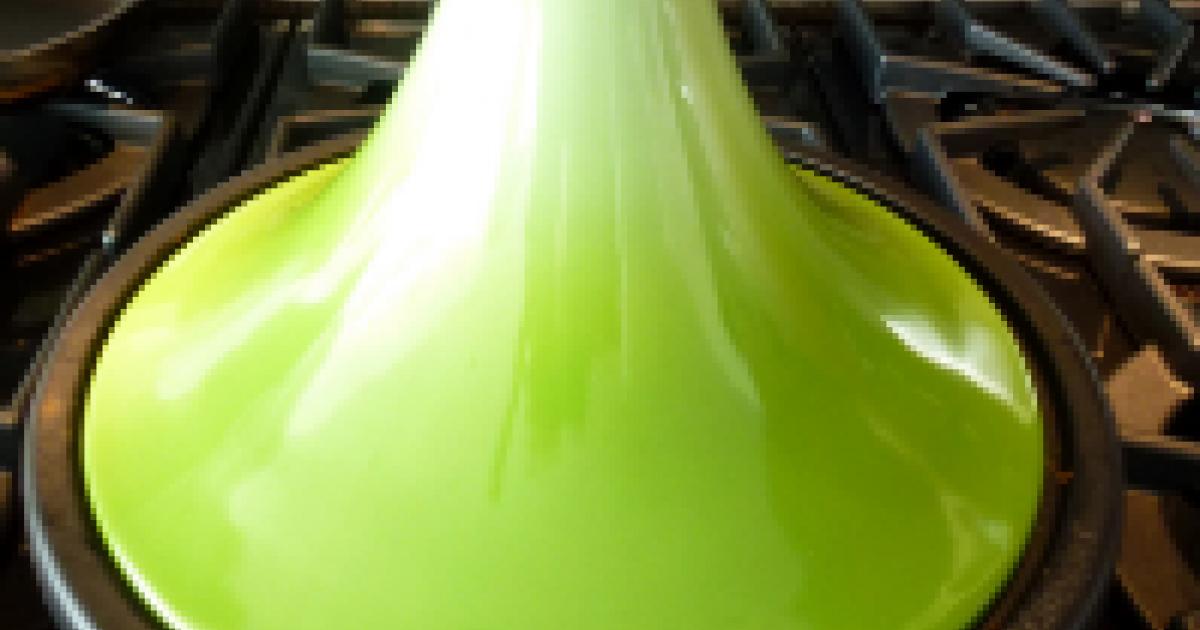 Cookbook Review: 150 Best Tagine Recipes
Monday, September 12th, 2011
150 Best Tagine Recipes
by Pat Crocker
240 pages with 16 colour photos
Publisher: Robert Rose Inc.
ISBN 978-0-7788-0279-2
Cover price US$ 24.95 Can 27.95
When I first examined the brightly coloured cover of this paperback cookbook, my attention was caught by the description of the author as a culinary herbalist. I assume that the herbs and spies that are so widely used in the cuisines of the North African countries of the Maghreb (Algeria, Libya, Morocco and Tunisia) must make these foods particularly interesting to a writer with a strong interest in culinary herbs.
After a brief summary of the culinary specialties of North African cuisine, the author introduces the concept of tagine and tagine cooking. 
A Tagine is a two part, conical-domed cooking dish based on the traditional Moroccan clay pots used for slow cooking  of stews on stove top or in the oven.  The term tagine" is also used  as a name for the food prepared in one of these vessels. She describes how modern tagines have been derived from the traditional clay pot,  provides a table for comparison of four popular brands of tagines and talks about the use of tagines in meal preparation and service.
I liked the illustrated section on herbs and spices that make up a North African Flavour Footprint.  A series of recipes for rubs and other spice combinations is followed by recipes for tagine dishes. The sections include recipes for poultry, lamb, beef, seafood and vegetables. Other recipes include those for dips and sauces, sides and salads, beverages and sweets.
For a fair evaluation of recipes in this book I enlisted members of our Supper club to join me in cooking. We planned an evening to taste recipes from this and another cookbook. The appetizers and entree recipes came from this book (The SASSY Club Tastes Tagines) while our desserts were cakes from the second cookbook (see The SASSY Supper Club Eats Cake). And for my experiences in acquiring and cooking with a tagine  see Gillian Tries out her Tagine.
With a bit of local research I was able to find sources for ingredients such as avocado oil, pomegranate molasses and medjool dates. The recipes were easy to follow and relatively simple to prepare. I was disconcerted to read in one of my chosen lamb recipes instructions to preheat the oven to 350 ºF but cooking directions only for the stovetop method. An editing problem?
Several of my fellow  SASSY cooks commented that the recipes called for ingredients such as 1 onion or 2 parsnips without  specifying large or small but I reckon that stews are very forgiving dishes and it really would not matter much.
I found this book instructive and easy to read. It is a convenient size and weight for me to handle and reasonably priced. For anyone looking for an introduction to recipes of North African cuisine, I would recommend it.
For further information contact www.robertrose.ca
And feel free to comment on the book or my stories in the comment section below this or the other posts. I would love to hear from you.