Review From The House
READ IT • SEE IT • TASTE IT • LIVE IT
Just Cruising and Dancing: Glacier Bay and College Fjord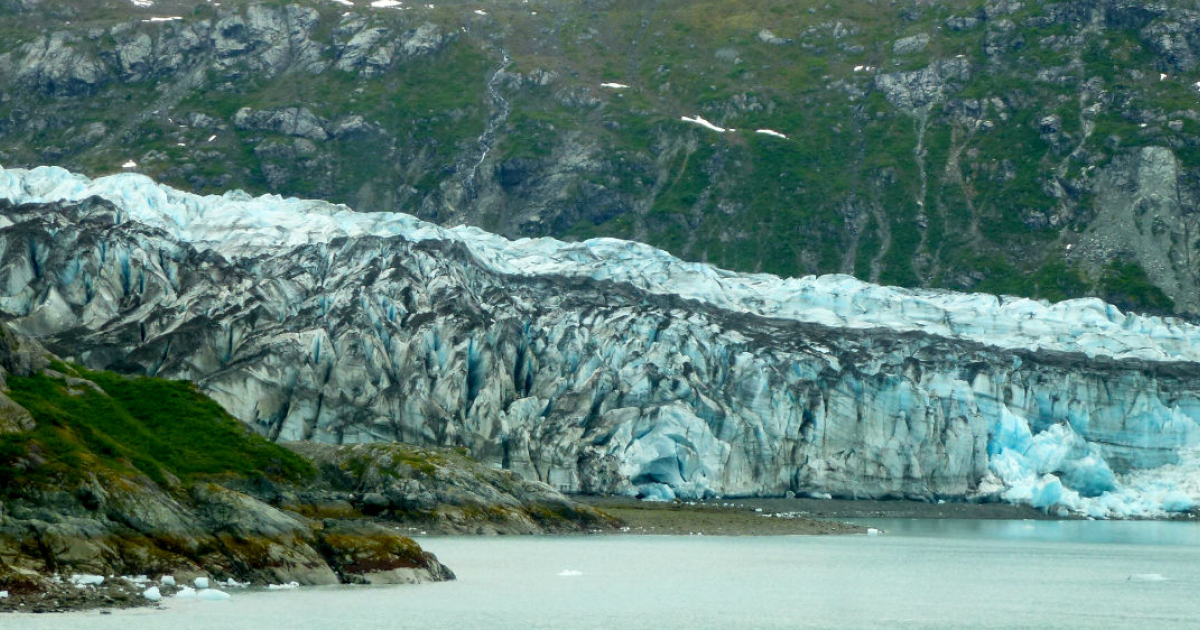 Just Cruising and Dancing: Glacier Bay and College Fjord
Thursday, August 9th, 2012
The last three days of the cruise came up so quickly it was hard to believe that my marathon of dance lessons and nightly dancing was going to come to an end so soon. I was determined to fit in every last minute of dance practice that I could. 
So despite not getting to bed till well after midnight, I was up early on day 4 for an 8:30 lesson in the Wheelhouse Bar. After warming up – and I really needed an intense stretching and limbering up – we started working on movement forward and back across the floor.  I understand intellectually what is expected of me but my body just does not do it though I must say that I do sense a huge improvement from even 6 months ago.  Each time we come back to the basics in a lesson, I know it's a little better than the last time but overall I never feel I am at a stage when i can say "Aha! Got it" It drives perfectionistic-me nuts. It is the same working on increasing swing and sway, another concept that I have visited many times before. We also spent time again - yes there is so much "again" – on head position; keeping left, moving my head into  promenade and not turning my body away from partner.  That's something that Bernice and Aegide at Vancouver Ballroom spent hours drilling into me when I was working on my International Standard medals. Yet here I am two years later, still not perfect- or even nearly perfect. Guess I must be a slow learner! At least in the realm of physicality.
By Thursday I had succumbed to the desire for really decent coffee and I ended up buying a coffee card for specialty coffees.  My first cappuccino on board made a welcome change from the large urn coffee that is served in the buffet. After that indulgence, I was ready for my lesson which was just before the two dance workshops at 10 and 11 respectively.
For this lesson we were working on stretching in smooth hold. The basic message to vertical little me was:- be consistent, always hold the stretch and whenever I think I am really stretching- try for more. Well at least I have mastered the art of conversation without instantly turning to face the person I am talking to.
After my lesson Matthew gave the group a waltz workshop and then Robert taught a class on chacha. There was a fair amount of That night was the second formal night on board.
On the last day on board the Sapphire Princess we were en route to College Fjord. The sun appeared and for much of the day the weather was glorious.
On this last lesson we went back to arms and styling. This has been a problem for me that I am only now starting to overcome. One of the things that helped me get over my ridiculous shyness was the system of "fines" that was instituted for this cruise. So every time I missed an arm styling on certain steps this earned a fine. And it worked. Six months ago  Robert could have probably traveled round the world on the fine I would have had to pay, but on this trip he could have probably not even had dinner in a really good restaurant. This was a great improvement on my part from May  this year in Orange County when we began to work on arm styling. Next boot camp in OC in August I am determined that he will not get a dollar in fines – so those arms are going to have to figure out that they need to work with the rest of me! What a great incentive program.
The workshops were salsa with Matthew and then tango with Robert. In the first Matthew was emphasizing really pushing into the floor and always counting to keep the beat. For tango we worked n the promenade twist turn.
At 5 we met in Club Fusion for a dance party while the Sapphire Princess cruised around College Fjord.
All too soon it was time to pack and put suitcases outside our doors for disembarkation.
I had bought a transfer by coach from Whittier to Anchorage for the plane home.
With a 3 pm flight from Anchorage, I was assigned a 7:30 transfer from the Sapphire Princess in Whittier, to the airport in Anchorage. The drive, by coach, was about an hour and a half, but through magnificent scenery, so it did not seem even that long.
Part of the drive is through a long tunnel only wide enough to take one-way traffic. It is controlled by traffic lights on either side which change on the half hour so that at for example 8 am or 9 am, you can drive through from Whittier towards Anchorage. Conversely at 8:30 or 9:30 traffic can go through in the reverse direction. I found that fascinating. We were at the terminal by about 9:30 though our coach had to circle 4 times before our driver  could stop to let us out.
At the airport our bags were in the Tour Luggage section. I discovered after lugging my suitcase around for a while, that for $4.50 you could store it with a desk porter. So if I ever do this cruise again I will know to store my bag and head into town to explore.
Overall - great dance cruise. I enjoyed our group, met a whole lot of new friends, really enjoyed the dance hosts, Bob and Dale, and the workshops from Robert and Matthew - and best of all my dance boot camp on a magnificent cruise ship.