Review From The House
READ IT • SEE IT • TASTE IT • LIVE IT
Traveling solo transatlantic on Cunard's Queen Mary 2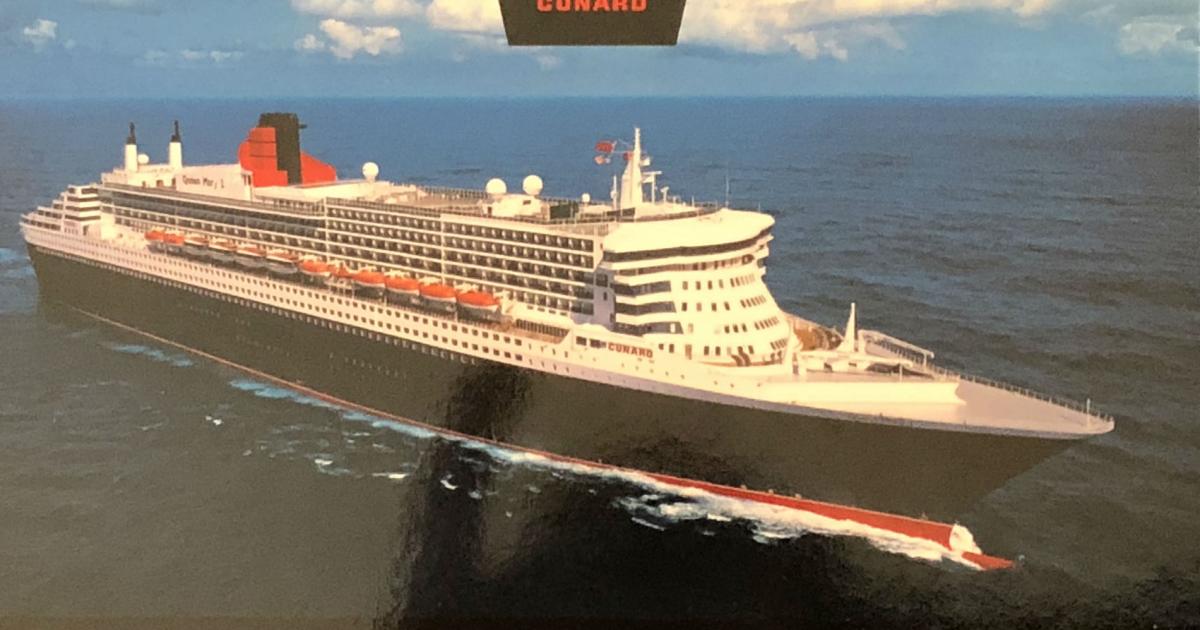 Traveling solo transatlantic on Cunard's Queen Mary 2
Monday, June 25th, 2018
This transatlantic leg of my Southampton-Baltics-New York dance cruise is the first time I am cruising as a solo traveller. All my previous dance cruises have been part of a group of dancers or with a dance partner. So when readers of my travelblogues have emailed me to ask how the onboard dancing is for people traveling alone, I have not really been able to answer from personal experience.
As far as I know, among cruise lines only the three Cunard Queen ships and two Crystal cruise ships, have a dance host program providing gentleman (and the occasional lady) hosts for solo travellers. I'm looking forward to my experience on the Queen Mary 2. Since there are no port destinations, I'll be writing this travelblogue  in the form of a log or diary.
As my Baltic Cruise on Queen Elizabeth and this transatlantic cruise were linked bookings, disembarking and embarking on the same day in Southampton, the transfer between ships was arranged by Cunard, and was smooth and worry-free!
I waited in the Queens  Room till 10:15 when the transfer group (2 coaches full) were called, collected my luggage ( free  trolley carts available for use) and handed my heavy bag in at the transfer coach. I was checked in and in my cabin by shortly before 12. By the time I had  a light lunch at the Kings Court buffet, and wandered around to reorient myself to the ship, my case was outside my cabin and I could unpack and settle in. Easy and truly hassle-free.
After the compulsory Emergency Drill, I changed for the evening and went to meet my new dining companions in the Britannia Restaurant.  I was seated at a table for 8 at a window just near the stairs. Great table location. There were only 5 of us at the table for this dinner, so a chance to remember names before meeting the others. I'm working on my face and name memory skills! I sat next to an English lady who turned out to be a sequence dance teacher so we had lots to chat about. 
The 7:45 Queens Room dance slot was hosted by Cordelia, the delightful Social Hostess, who transferred over from the Queen Elizabeth. She does a great job of mixing in sequence dances with the ballroom and Latin dancing. I sat with a couple of people who I had met on the Baltic cruise and waited with some trepidation to see how things would unfold.
Cordelia started off with Rumba One. Yay1 I knew that one.  I danced with  one of the three hosts from the UK. Over the next 45 minutes, we had the Mayfair Quickstep and Balmoral blues, both of which I have finally mastered and a couple of  sequence dances that I did not know. In between sequence dances, during a cha cha with one of the hosts, I found out he was from Vancouver. One of the hosts from the UK is into Argentine Tango. He was easy to follow and I look forward to getting  to do more of that.  
There were plenty of opportunities to dance in that 45 minute session and lots of variety from quickstep to rock and roll. But I suspect that some people were tired from travel and did not come down for dancing on that first night so it will be interesting to see how much I get to dance later. There are 5 male hosts - and a female dance host. One is from the US, one from Canada and the rest I think are from the UK.
I decided to go to the 8:45 Welcome Aboard show. By the time it was over I was really tired and opted for bed instead of ballroom. Two minute facial deep cleanse with my LumiSpa, 5 minutes to tone and smooth away lines with my Facial Galvanic Spa, 30 secs to apply my customized AgeLOCMe serums and night moisturizer,  and I was asleep by 10:30. A good first day aboard.