Review From The House
READ IT • SEE IT • TASTE IT • LIVE IT
Dancing in the New Year - YVR to PBI - getting there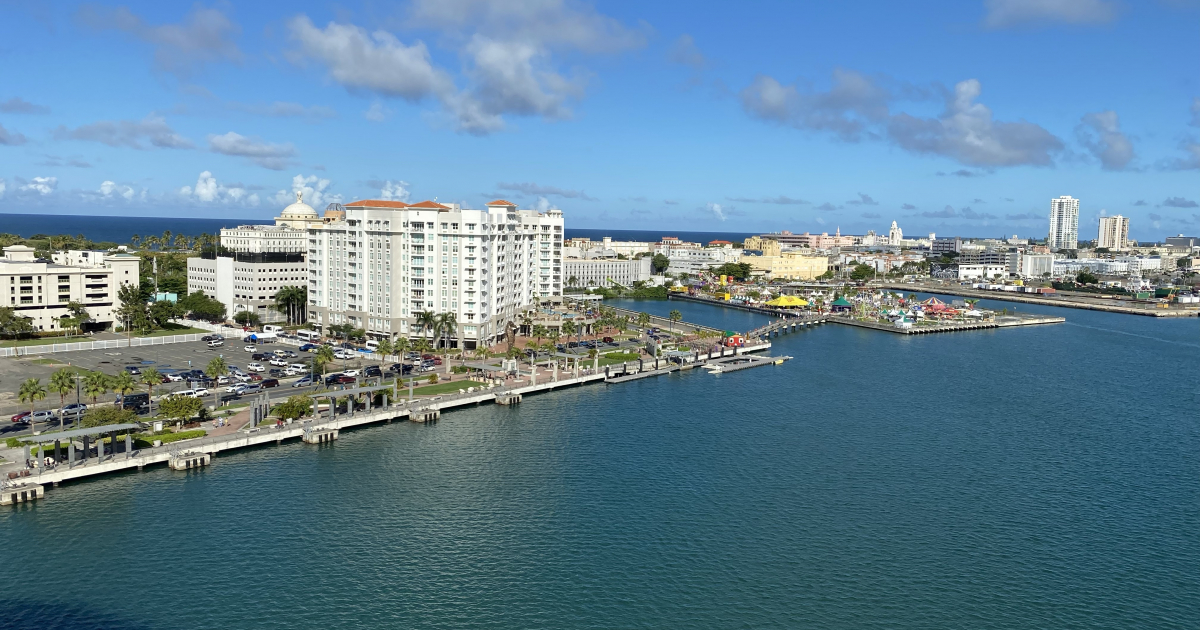 Dancing in the New Year - YVR to PBI - getting there
Friday, January 3rd, 2020
I wasn't planning a dance cruise over the New Year time frame as I thought my foot would still be slowly healing from toe fracture surgery in July. A quiet Dec 31 with my family seemed the most sensible plan. But when my friend called and said " let's dance in the New Year on a Caribbean cruise" the song from Cabaret popped into my mind and wouldn't go away. After a few days of listening to myself belting out "what good is sitting alone in your room, come hear the music play" I figured the only way to change the refrain was to book the cruise. Sure enough it worked and instead my singing switched to "let me be a dancin' fool". Quickstep anyone?
So here I am in my outdoor office, the verandah of my cabin, looking  out over the port at San Juan and feeling relaxed yet energised after 3 nights of dancing, and optimistic at the start of the new decade. 
Getting to Fort Lauderdale from Vancouver in December was a minor challenge. Wanting to avoid going through any snow-bound hubs I picked a red eye flight through Atlanta. It was packed. Because it left after our US customs area was closed I had to clear customs in Atlanta which meant retrieving my checked bag and then hoping it would make it back onto the next flight.
Never having gone through Atlanta Hartsfield airport before I had no idea how spread out it was. So with a 3 hour layover, feeling tight and cramped after the 5 hour flight, I thought I would walk out the tightness getting from the International terminal to my boarding gate 5 terminals away. Everyone except me and a young guy, scrawny beard, earphones, sandals and a backpack, headed to the train. 
I have the hospital fast walk bred into my muscles from my years in residency training but despite moving walkways and my stride, it took for ever to get to the second terminal. I figured I might just make it to my gate by the time boarding started. At which point I gave up and took the train the rest of  the way.
The next leg to PBI was  just over an hour. Another jam packed flight but amazingly, I think the only unoccupied seat on the plane was next to me. Nice.
Had a moment of panic when my bag did not come off the flight but when I went to check with the lost luggage folk, there it was in their office. I guess my  luggage made it onto the earlier PBI flight that left 30 minutes after my Atlanta flight landed. The flight that Westjet had sensibly switched me from (thank you Westjet) that departed while I was still trying to speedwalk to terminal B. But now I know the drill for my return flight through Atlanta. Take the train!
My friend was at the airport to meet me and the second I felt the warmth of the Florida sun I knew my vacation had started. Let the dancing begin.