Review From The House
READ IT • SEE IT • TASTE IT • LIVE IT
Take a Bite of Las Vegas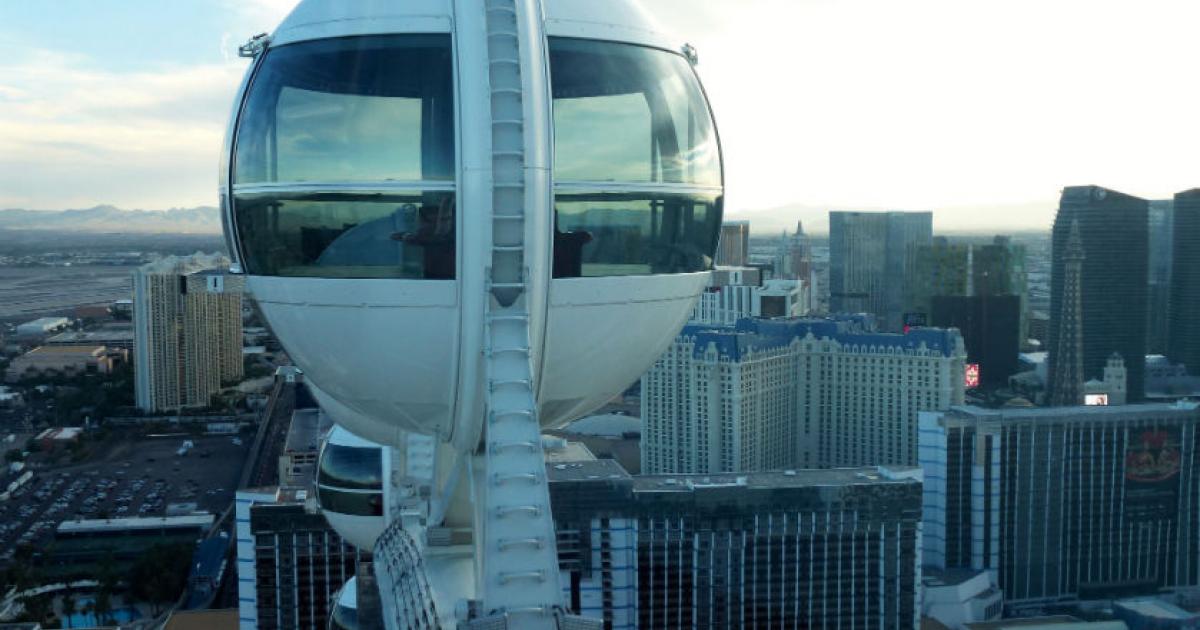 Take a Bite of Las Vegas
Wednesday, February 25th, 2015
This is an odd confession to make for a theatre and restaurant reviewer who has lived in North America for 40 years. But the first time ever I visited Las Vegas (A.K.A. Entertainment Capital of the World) was a year ago, when I went there for a dance competition. It's a trifle surprising that I had not made it there before since entertainment is what I write about in ReviewFromTheSeat. 
On that first visit, after being shown around some of the major hotels, observing the plethora of top name restaurants  and enjoying the few awesome meals that I could fit into my schedule, I realized that not only are the shows spectacular but Las Vegas has to be the "FOODIE" capital of the world. And since Food and Wine are what I write about in ReviewFromTheCellar, I knew I had to come back to Take a Bite of Las Vegas.
So what  brought me back to Las Vegas for my second visit?
When I read that the first annual FoodFightWrite blogging conference was to be held in Las Vegas I decided that this was a great opportunity for a  mother-and -daughter educational trip, to experience what Las Vegas has to offer in the food and entertainment areas. Without too much arm-twisting, I convinced my daughter to join me on this foodie and learning adventure.
This travelblogue is  an overview of our week in Las Vegas with links to the Food, Restaurant and Tourism stories. Also for this first Bite of Las Vegas, we wanted to explore the fabulous shops and shows as well as the food.
To get to Las Vegas from  Vancouver we had the option of direct flights with Air Canada and Westjet. We took an afternoon direct flight with Air Canada leaving at 3 o'clock and getting into McCarran Airport around 6 PM. We planned our arrival for two days before the conference began to give ourselves some time to explore.
The conference was being held at the Plaza Hotel and Casino at Main and Fremont in downtown Las Vegas. It was about a twenty minute ride from there  to the heart of the Las Vegas Strip, so with conference early morning breakfast sessions in mind, we decided to stay at the conference hotel rather than take taxis each day.
The evening that we arrived we dined at Oscar's Steak House at the Plaza Hotel. We enjoyed an excellent meal and really loved the Steak Oscar and the shoetring onions.
The following morning we decided to visit the North Premium Outlet Mall, shopping lists and budgets in hand. Returning back to the hotel pack away my Tumi RDFI wallet, Kate Spade purse and Dress Barn paisley scarf,  and my daughter's assorted items of apparel, we crossed over Main to check out the Fremont Street Experience.
Dinner that night was at the D Grill at the D Casino Hotel. Fish and chips, garden salad and ribs were the choices for us.
The following day was our last second and last free day before the conference started. Time to experience the grand hotels of The Strip. We planned to wander through the lobbies and public space of the major hotels and gawk at the size and decor! Our cab driver dropped us off at Wynn Las Vegas.  Our original intent was to make our way as far as Caesar's Place and then back to the Mirage for dinner before taking a cab back to Fremont Street.
We had lunch at Postrio in the St. Marks Square of The Venetian. Enjoyed sharing tuna tartare, steak salad and Caesar salad with shrimp.  through the shopping arcade we entered the Brighton Collectibles store where I found an earring and bracelet set that perfectly complemented my new dress.
Then as we were wandering around The Linq we spotted a soaring ferris wheel and decided to go Riding the Las Vegas HighRoller for some excellent . With panoramic 360º views of the area, the HighRoller gives one a very different perspective.
At The Mirage we watched the Iconic Volcano eruptions before wandering inside to pick a restaurant for dinner. The eruptions start at 6 PM and run half-hourly till 11, except on unusually windy evenings. For dinner we went to Japonais for some excellent sushi and sashimi.
Next day we went across to Fremont Street to see the start of the World Food Championship. While standing around watching the competitors prepare for the first competition, by sheer serendipity, we met Lila, a local Las Vegas food blogger with a special interest in South East Asian Cuisine. The three of us had an instant rapport, and decided to go together for lunch to get better acquainted. Lila suggested Carson Kitchen, where we shared several tasty dishes.
On hearing that this was out first visit to the area, Lila figured we needed to see that Las Vegas had so much more to see than downtown and the Strip, so she drove us out to the Red Rock Canyon area to get a glimpse of the beauty of the desert.
That evening the FoodFightWrite conference kicked off with a joint cocktail party for bloggers and cooking competitiors at the Grand Hotel on the rooftop. It has a great infinity pool. Not sure what happened with the catering but they  ran out of food and wine so we ended up leaving early and having supper in a nearby diner.
At the first conference breakfast we learned about the World Food Championships, described as "the superbowl of food sport." In this, its third year, the WFC had 408 competitors in categories ranging from bacon, chili and cheese to desserts. After breakfast we split up to attend different seminars during the morning and afternoon sessions.
That evening we had arranged to meet a friend to see  Absinthe at Caesars Palace. At the last minute we dropped into Nobu and enjoyed awesome sushi and his signature black cod dish.
Friday night was the last night of the conference.  Determined not to leave Las Vegas without seeing the awesome Cirque de Soleil show "0" at the Bellagio, I had booked tickets for the 7:30 PM show.  We dashed out after the last session in the Plaza Ballroom, and took a cab down the very busy Las Vegas Boulevard to the Bellagio. I had made a dinner reservation for 6 PM for SENSI, one of the many renowned restaurants in the hotel. Although we were seated promptly and served  efficiently we miscalculated the time, and the distance to the show and arrived just as the doors were about to close. It worked out fine because we returned to SENSI after the show to enjoy our desserts.
Saturday morning after the conference breakfast we attended more seminars and then, a special treat, was a visit to the Cordon Bleu Cooking school.
That evening Lila took us for an early Thai food supper at  Lotus of Siam. We had to be up outrageously early for a 7 am flight back to Vancouver but we made it.
We both felt we had learned many valuable tips at the various seminars. We enjoyed excellent food and service at 8 of the 9 restaurants we visited. I did not review the ninth one. I woud love to return for another culinary tour of Vegas. Maybe next year.
Other Links of interest:
Lila's blog SEAsia Eats