Review From The House
READ IT • SEE IT • TASTE IT • LIVE IT
Aegean Odyssey; Dancing from Greece to Turkey and Croatia. The Beginning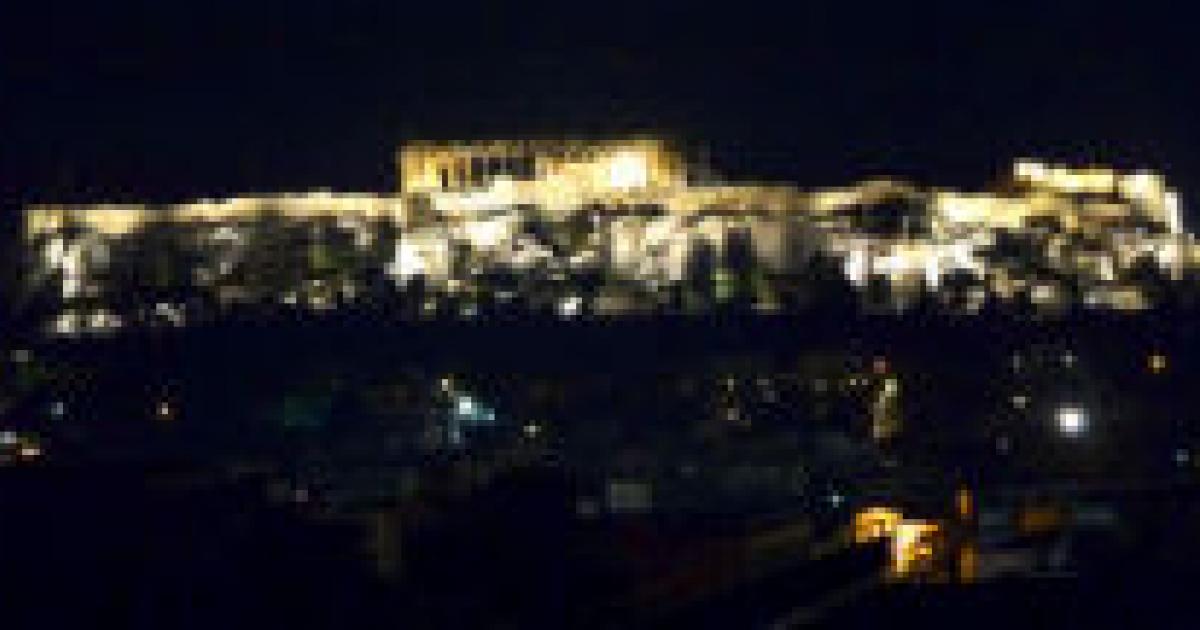 Aegean Odyssey; Dancing from Greece to Turkey and Croatia. The Beginning
Monday, November 12th, 2012
When circumstances result in reservations through different airlines, airport connections can be tricky with connection times either very tight, so you sit wondering how long it will take to retrieve your luggage and get it to the next check-in, or else layovers too long to be comfortable but not long enough to leave the airport and go do something fun. Travelling from Vancouver to LAX to connect with a 7:15 pm international flight on Turkish Airlines to Istanbul and onto Athens, I looked in vain for a direct YVR-LAX flight to get me into LAX with at least 3 hours before the TA flight, but my options were limited. So in the end I took an early morning flight and planned to sit patiently in LAX and get writing done.
But luckily fate took pity on me as it turned out that it was parent-teacher conference day at my grandkids' schools and the kiddies had the day off. My son decided to surprise them, and drove up to LAX to pick me up, and we all went to visit the recently opened exhibit of the space shuttle, Endeavour, at the Science Center.
Then it was back to LAX to board the Turkish Airline flight to Athens, via Istanbul.
It was my first time flying this airline, which is part of the Star Alliance group to which Air Canada belongs. I was very impressed. The cabin felt spacious and the seats were very comfortable.
The food was excellent. For dinner I indulged in a glass of a Turkish Rose or Roze - the  Kavaklidere Egeo 2010 was a pleasant supping wine,  not too dry for my taste.
The food was prepared by special chef flight attendants. A nice touch.
The mezzes included smoked trout, artichokes in olive oil, eggplant salad, grilled vegetables, and Shepherd's salad with cheese.  The salmon main course that I chose was moist and flaky. Overall among the better airline food I have ever tasted.
The flight from LAX to Istanbul was about 11.5 hours. The connection through Istanbul airport was smooth and efficient and the flight to Athens was quite short.
Thanks to an excellent web site for travel in Greece, Matt Barrett's Travel Guide, we booked accommodation at the Hotel Attalos,  centrally located, a brief walk up to the Plaka. We also took his recommendation for George's Taxi service transfers. So when we emerged from Athens Airport sometime after 10 PM , a tad weary and bleary-eyed from a long day and night of travel,  Dmitri was right there to assist with luggage and transport us to the Hotel.  Thank you Matt! and Nicholas and Dimitri.
After dumping our luggage in our respective rooms, we met at the Terrace Café to indulge in ice cream, while enjoying almost 360-degree views of Athens at night. And then I collapsed into my very comfortable bed, and fell asleep within seconds.