Review From The House
READ IT • SEE IT • TASTE IT • LIVE IT
New York, New York 2009 – Seven Days of Theatre, Food and Dance: PART III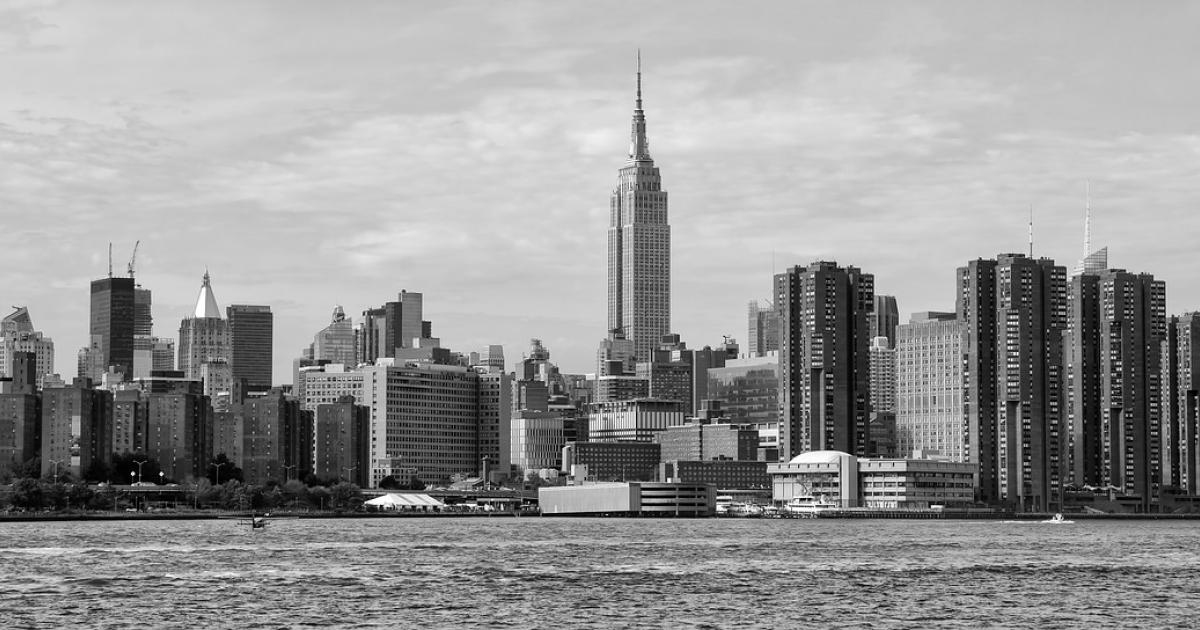 New York, New York 2009 – Seven Days of Theatre, Food and Dance: PART III
Sunday, September 20th, 2009
New York, New York 2009 – Seven Days of Theatre, Food and Dance:  PART  I
New York, New York 2009 – Seven Days of Theatre, Food and Dance:  PART  II
Friday September 11th
Last night I saw Yasmin Reza's play, God of Carnage, with Jeff  Daniels, Hope Davis, James Gandolfino and Marcia Gay Harden.
Tomorrow I am seeing the Keith Huff' play, with Daniel Craig and Hugh Jackman, called A Steady Rain. And how appropriate. This morning I woke to see a heavy rain pelting against the window. Up till now the weather has been wonderful but I guess New York has finally realized that it's not summer any  more.
I had originally planned to wander around among the stores in SOHO but without any rain gear and boots I did not feel like venturing out into the wet.  I don't really have to go out until 2 to get uptown for my dance class. The weather forecast predicts light rain tomorrow morning , clearing for Sunday and nice on Monday- but  on Monday I will be on my way home to Vancouver.  
Although Mike had given me an umbrella, I really did not have suitable rain gear with me and by the time I got to the studio for my 3 pm lesson I was soaked. I changed out of my damp jeans into a dance dress and put on my shoes. I was delighted to find that my feet had finally shrunk back to size 4.5.
 I had arranged to meet Mike later at the studio for his regular lesson and then we were going out for supper. But after my lesson it was still raining so hard that rather than venture out to window shop I just settled down with my notebooks and my lap top and caught up with my writing.
When Mike arrived, his teacher, Oleksandra was running a few minutes late so we had time to chat. We decided we would have a lesson together so we worked on some chacha, and leads and follows. it was almost half past eight  by the time the class was over and I changed back into my damp jeans and other shoes. I thanked Yuriy for the lessons - I really enjoyed them - and said goodbye to both of them.
It was still raining when Mike and I left the studio so we decided  to get a cab down to the East Village.
For dinner that evening, Mike had planned to take me to one of the typical new restaurants that have opened up in the re-gentrified East Village.  The area attracts a lot of young people, and the bars and restaurants are humming, high energy places.
But when we made our reservation for Perbacco, the hot new Italian restaurant on E 4th Street, between Aves. A and B,  Mike and I failed to take a few factors into account.
Firstly eating dinner at 9 would mean eating three hours later than my usual dinner time, so I was really hungry and quite tired from 3 hours of dance.  Secondly what in  Mike's view is vibrant and high energy, to me as  loud and crowded.
After waiting quite a few minutes for a table we were seated at a rather small table against the wall. There were  tables of four on either side of us and little space between us. I felt crowded and uncomfortable. The lighting was very low - ambiance I suppose -but I simply could not read the menu in the poor lighting. So I felt distinctly grumpy - not my usual state at all
But worse was to come. Mike decided we needed a good bottle of red wine and we got a nice 2006 Montepulciano.  After the waiter had just filled my glass, in an attempt to move my purse to make more room, I managed to knock my glass of red wine onto the floor. Glass shattered, expensive wine on the floor, and I was feeling like an clumsy idiot. I actually can't remember when I ever spilled a glass of wine in a restaurant before. Not in the last thirty years!
What to do? I wanted to have a nice relaxed dinner with Mike so we could both unwind, and discuss all the theater I had seen and my restaurant experiences. And here I was instead feeling irritable  and edgy.
There was only one solution.First  I rapidly drained the wine that the waiter had poured into the replacement glass. Then as a warm glow began to radiate through my body I chowed down on bread dipped in olive oil, sat back and relaxed and got Mike to read me the menu items..
Gradually the alcohol soothed my jangled neurons, and I settled down to enjoy the meal. We ended up having a very pleasant meal.
After dinner we walked a few blocks to Mike's apartment, both feeling very mellow after several glasses of red wine. Mike told me he had managed to get excellent seats for Burn The Floor on Saturday evening. This will be my second time seeing it - it was so great. Tomorrow I also see A Steady Rain at a matinee performance- so it's going to be a busy day again.
Saturday September 12th
The rain it raineth again today.  And raineth,  and raineth and raineth. And I have much walking around to do.
Mike wanted to leave for his office by twelve  so we took the train together to the Bryant Park stop. I wandered down to the theatre area and then walked north to 51st to check out Capezzio, the other dance shop that the dance cruise folks had recommended.  I have been looking for the perfect dance workout pants but just can't seem to find them anywhere. Want a lightweight fabric, sort of a narrow leg but not clingy. Anyway, needless to say Capezzio did not have anything like that either.
Around one-thirty I walked along to the theatre and joined the line up of people waiting in the rain to get into A Steady Rain. Partially sheltered by the umbrellas of the people in front and behind me, I found the snippets of overheard conversation about the theatre scene quite interesting. Several people had been to Rock of Ages which they described as more like a rock concert than a musical but the consensus was really positive. Someone  commented that most of the good seats for God of Carnage, which I saw on Thursday, were sold out weeks ago.  As were the tickets for the limited run of A Steady Rain. I felt better about paying the full prices I did for both shows just in order to see them.
I thought the script of A Steady Rain was well structured and Daniel Craig and Hugh Jackman were excellent.  I was spellbound through the entire play which unfolds without an intermission. It was incredibly moving.
By the time I left the theatre it was not even four o'clock and I was only to meet Mike for dinner at 6 pm.  Having not had lunch I was quite hungry  and it was still raining - yes - a steady rain - so I decided to walk over to the Marriott and keep warm and dry.  On the lobby floor their coffee shop was almost empty so I got a table and ordered  a bowl of French 0nion soup. It was hot and tasty with a thick layer of melted cheese and plentiful onions, and I took my time enjoying it while I made notes about about the play I had just seen.
I did  not want to sit in the coffee shop for too long ater I had paid my bill so I gathered up my stuff and wandered around the lobby floor, eventually settling in the Lounge area. It did not take long before I heard the server warn a few other  people that if they did not order a drink they would have to leave. I couldn't face drinking anything other than water, so Icurled up on one of the couches and worked away until she wandered over to me and gave me the same warning. By then it was nearly timne to set out for the restaurant so I gathered up my stuff and decided to mosey on over to Sangria 46.
I got there a few minutes before 6 and was greeted pleasantly and shown to a table against the wall about midway into the restaurant. At this stage only a coule of tables were occupied but as I sat and sipped a glass of wine, the place filled up quite rapidly.  Sangria 46 is a relatively new restaurant , serving traditional Spanish cuisine. I liked the servers attire, black pants, white shirts - and bright red scarves. Mike arrived a few minutes late and we shared a tasty meal of tapas before heading off to the theatre for Burn The Floor.
Mike loved the show as much as I did and this second time seeing it was even better for me as we were seated in the orchestra area and could see the bits of dancing that took place in the aisles. On the way back to the subway I bemoaned the fact that i gave up dance lessons to study medicine!  Maybe I would be able to move like those dancers if I had never stopped dance.  Nah! probably not - just don't have as  many fast-twitch fibres and my muscles are like wood  rather than elastic.
Sunday September 13
This was my last full day in New York. I really love this city. Apart from being able to spend time with Mike, I have really enjoyed the wealth of theatre and great restaurants  available here. Much more than one can take advantage of in such a short stay. 
So one more play and one more dining experience today.
The weather was back to full sunshine and Times Square was packed with gawking tourists as I walked past on my way to meet a friend for lunch at  Breeze. This is a Thai-French fusion eatery that turned out to be a delightful surprise. It looked so cafe-like from the outside but the chef is an artist. The few dishes we had were delicious and exquisitely presented as you can see from this picture and my review.
After lunch we strolled down 9th Avenue towards 42nd  St., where the Theatre Row complex is located. This is a great facility and I  wish we had something like this in Vancover!  The website for Theatre Row lists 11  resident theatre companies and other companies can also rent the spaces.   The complex contains five theatres of varying sizes. Each theatre features a large stage area, with fixed comfortable plush theatre seating and technical facilities and support. They also have  6 rehearsal studios with sprung floors and mirrors, for rental by the hour, day or week. The fully licensed bar/concession lounge area is centrally located, and available for intermission, pre-and post-show gatherings, although it is small, and i wonder what happens when several shows have intermission at the same time.
 The play we saw was  Emily , playing at The Kirk. It is a new play by emerging playwright Chris Cragin, and to my surprise, I found out that there was a Vancouver connection. The play was actually work-shopped in Vancouver last year at the Pacific Theatre, in Vancouver.  The connection was through Ron Reed, Artistic Director of Pacific Theatre, whose work as an actor, I admired in Mourning Dove, one of my favorite plays of  Vancouver's 2008/ 2009 season.
Then, for me  it was a subway ride back to the apartment to pack. The direct Air Canada flight out of Newark leaves at the ungodly hour of 7 am so for an obsessive like me that means getting up at 4 am. At  Michael's suggestion I went on line and reserved and pre-paid a car to pick me up for the airport around 5 am.
Monday September 14
Well the car reservation worked fine. When Mike accompanied me downstairs in the morning the driver was already there. At that time of morning the traffic to Newark was not bad and I got there with time to spare.
 I was sitting patiently in the gate area, tyring to beat my best time for a sudoku puzzle on my handy Nintendo DS, when I heard  familiar voices greet me. It was Raymond and Terri, friends from Vancouver, with whom I had traveled on visits to Italy, our South Okanagan Wine and Food Getaway and who had recently been gracious hosts on our recent Vancouver Island Visit.  The waiting time passed really quickly in conversation.
The plane took off  only a few minutes late, and I managed to work steadily throughout most of the flight back to Vancouver . It was very quick through immigration but as usual the luggage took ages to come through. I need to travel light but it's thse dancing shoes!
By mid-morning  I was home, had put the first load of laundry from my  suitcase in to wash, and was on my way to Urban Fare to re-stock my fridge with fruits and vegetables, not to mention the essential 6% cream for my morning coffee. 
As I inhaled the fresh Vancouver air and let my eyes feast on the parkling blue waters of False Creek, that Vancouver  feeling of well-being permeated my body and soul.
I love to travel but Vancouver is a great destination to come home to.