Review From The House
READ IT • SEE IT • TASTE IT • LIVE IT
Wine Bar at The Cultch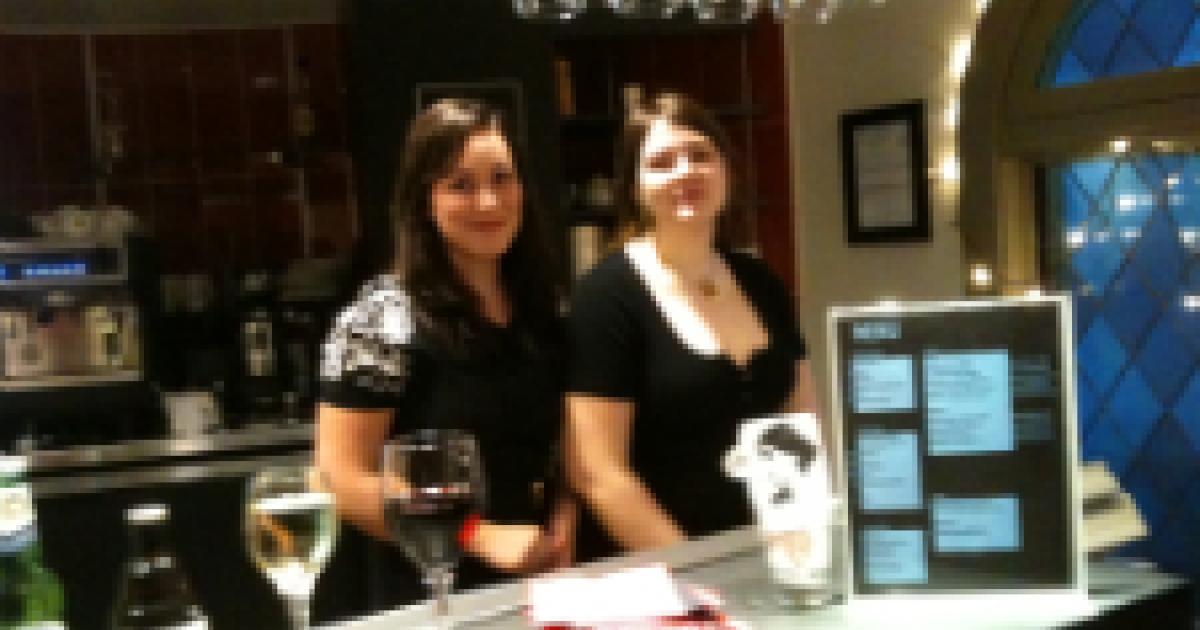 Wine Bar at The Cultch
Sunday, February 7th, 2010
The Wine Bar at The Cultch
1895 Venables Street, Vancouver
Tucked away on the corner of Venables Street and Victorian Drive, a block east of  buzzing Commercial Drive, the creaky old Vancouver East Cultural Theatre had a quaint charm for theatre lovers despite its uncomfortable seats and awkwardly located washrooms.  Originally an old abandoned church that was developed into a theatre space some thirty-seven years ago, the facility suffered from structural and technical limitations and uncomfortable working conditions for casts and crews and has now been extensively renovated.
I had seen several shows in the new and smaller VanCity Culture Lab which opened towards the end of 2008 but until now had not seen the refurbished main Historic Theatre. After picking up our tickets for Best Before we decided to await the start of the show in the Wine bar - what a pleasant surprise.  It is a delightful spot with comfortable bar stools placed around about 10 raised bar tables.
At the bar end, a menu shows the featured drinks. You can get  wine, specialty beers, espresso beverages and teas. The cafe will also feature cheese and charcuterie plates.  For 15 dollars they offer  a selection of artisanal cheeses and charcuterie (meats, pates, sausages)  from local producers. You choose 3 items from a selection of cheeses and charcuterie that changes each day . The daily  selections are written on a wallboard.  They come with a side of organic wheat baguette, olives and preserves.  You can also order desserts.
On first night we were there we tried some of the cheese and charcuterie that was offered.  Very nice. I had a glass of the Bastianich Sauvignon "B" from Italy - Not my fave -I think the bottle may have been open a bit too long. On my second visit in a week, this time to see the Micro-Theatre series, I tried the Chilean Vina Chocalan Sauvignon Blanc which was good.
I enjoy the cheese and charcuterie style of eating. It has enjoyed a resurgence of interest in Vancouver since SALT opened in Gastown several years ago. Wow it is nearly 18 months since I reviewed SALT. Time for another visit.
I think this Wine Bar/ Cafe is a welcome addition to The Cultch and provides a great meeting spot for before the show. The Wine Bar/Cafe opens Tuesdays to Saturdays from 5 PM until.... You can preorder drinks and food for intermission. It fills up quickly though so get there early.