Review From The House
READ IT • SEE IT • TASTE IT • LIVE IT
Vancouver Theatre Review: Wide Awake Hearts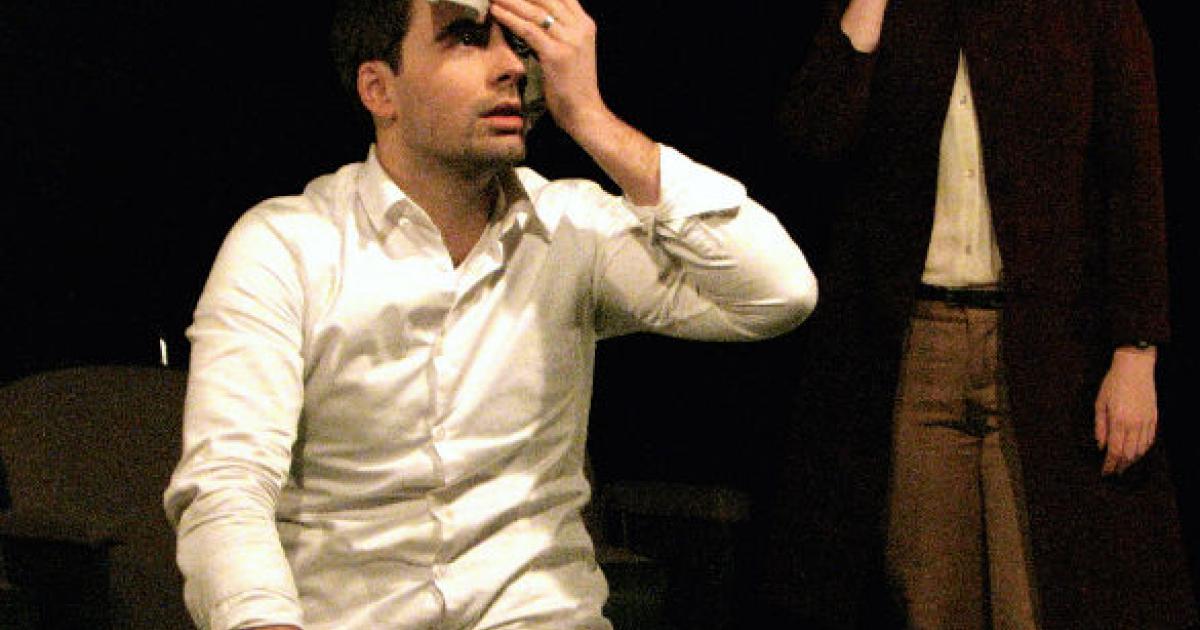 Vancouver Theatre Review: Wide Awake Hearts
Sunday, December 7th, 2014
Wide Awake Hearts
By Brendan Gall
Directed by Brian Cochrane
Hardline Theatre & Twenty Something Theatre Production
Little Mountain Gallery (195 E 26th)
till Dec 20th, 2014
Vancouver, BC: Why, you might ask, would a screenwriter turned indie film producer write scorching sex scenes starring his wife, and then cast his longtime "best" friend to play her leading man? That's the starting premise of Wide Awake Hearts, a witty, fast paced play, that opened Friday night in the very intimate theatre space at Little Mountain Gallery, just off Main Street. It's just one puzzle posed by this metatheatrical work, in which "real life" and film making intertwine.
Gall does not give his four characters names but calls them A, B, C and D; a hint that these people are more ephemeral than real?  With the exception of character A who runs the gamut from confident self-promotion to jealousy, paranoia and violence, Gall's "real life" characters are as two dimensional as their celluloid counterparts. But luckily the ability of this cast to work the snappy dialogue keeps the energy high.
Sean Harris Oliver plays A,  a successful, fast-talking writer and Genevieve Fleming plays B,  his beautiful blonde actress wife. Character C (Robert  Salvador) is an actor who has been best friends with A for years and possibly in love with B for all that time. At the urging of the writer, he has been cast as B's lover for the film.
When C arrives at their home and it turns out that he has been booked into a sleazy hotel, B insists that he moves in to their spare room while the film is shooting. A's suspicions of an affair between B and C increase as does his inability to distinguish  between what's happening on screen and in real life. Enter D (Claire Hesselgrave), a film editor who A has brought in to work on this film, not knowing that she and C are lovers.  Sexual tension escalates among this odd quartet with an almost fatal violence occurring at one point.
The play is framed as if a film, with opening credits and the end projected on a screen. Projection designer Eric Chad shows a  montage of old black and white film clips.
 I liked the ending as D watches repetition after repetition of the final scene between B and C.  What does she do with it? As she says, an editor is "not a weaver, but a quilter." You work with the material you are given. There is little substance to the story line of this script but the strength lies in the clever word play and fast repartee and Cochrane has succeeded in getting his actors to use these ripostes with dexterity.
The play runs about 80 minutes with no intermission.  We treated ourselves to dinner beforehand at the nearby French bistro, Les Faux Bourgeois, satisfying both our culinary and cultural desires in one great evening.
Tickets for Wide Awake Hearts can be bought on-line. It's a small theatre so make sure you book soon.