Review From The House
READ IT • SEE IT • TASTE IT • LIVE IT
Supping in Vancouver: Les Faux Bourgeois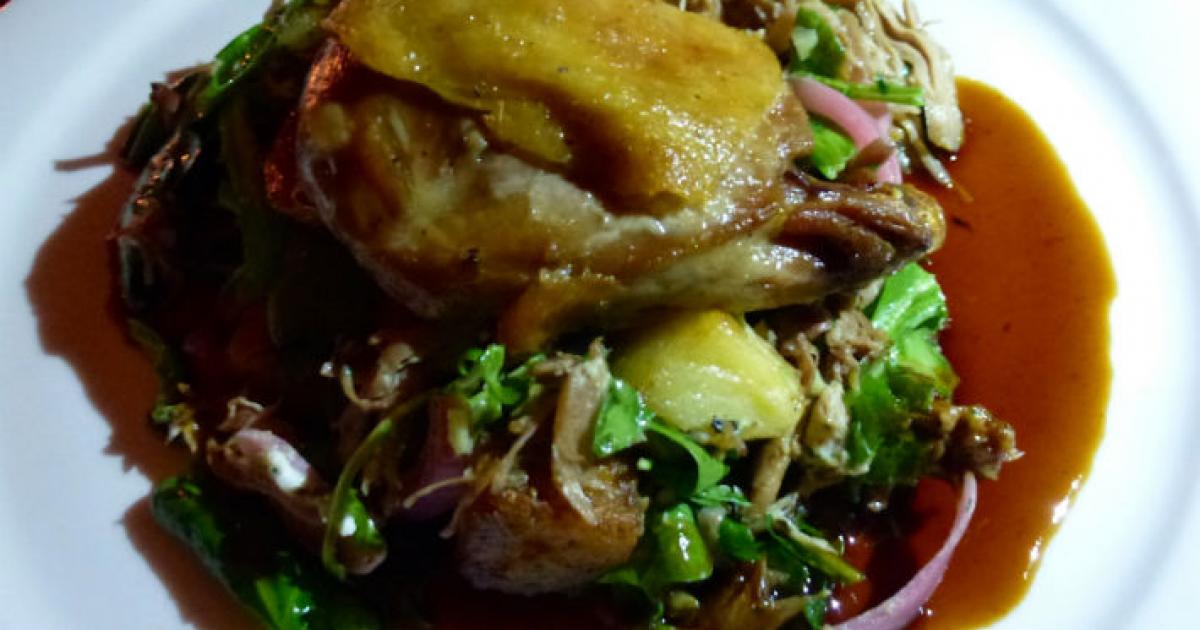 Supping in Vancouver: Les Faux Bourgeois
Sunday, December 7th, 2014
Les Faux Bourgeois
663 E.15th Ave.,
Vancouver
Ph: (604) 873-9733
Eating the most tender duck confit at a little cafe in the Mirepoix market while on a food-writing course in France almost 8 years ago remains one of my favorite food memories. I have heard great things about the duck confit at Les Faux Bourgeois and this French restaurant has been on my dining wish list for a while. Until now I have not got there but on the evening we were going to see Wide Awake Hearts at the Little Mountain Gallery theatre just off Main street, I managed to get an early dinner reservation for three of us.
Although we were there at 5:45 the restaurant was already buzzing with conversation and just about all the tables were occupied. I was the designated driver for the evening so I did not have any wine. We were served with a basket of sliced French baguette, crusty on the outside, soft inside. I couldn't resist a piece. Two actually!
Two of us decided on the same meal;  La Tarte Flambe Alsacienne to start, and the duck confit to follow.  The third guest picked the warm goat cheese salad, with goat cheese on crostinis, and organic greens with beets, walnuts and sherry vinaigrette. The main course choice was the classic dish, beef bourguignon.
My Alsacienne tart had a puff pastry base and caramelized onions, smoked bacon, ricotta and creme fraiche. I love anything with caramelized onions so I was in foodie heaven. The duck confit was served on a warm salad of arugula (my favorite green), with Sarladaise potatoes, and goat cheese in a port jus. (Sarladaise potatoes are cooked with duck fat and garlic). Since I had practically licked my plate to get every scrap of the tart I only managed about half of the the duck confit, but our server boxed up the rest so I could savour it the next day.
We all enjoyed the food and the bistro ambience. I had managed to get street parking just round the corner so we headed west to Main Street and were at the theater with time to spare. This is definitely on my list for a return visit to try some of their other classic French cuisine.