Review From The House
READ IT • SEE IT • TASTE IT • LIVE IT
Vancouver Theatre: Body Awareness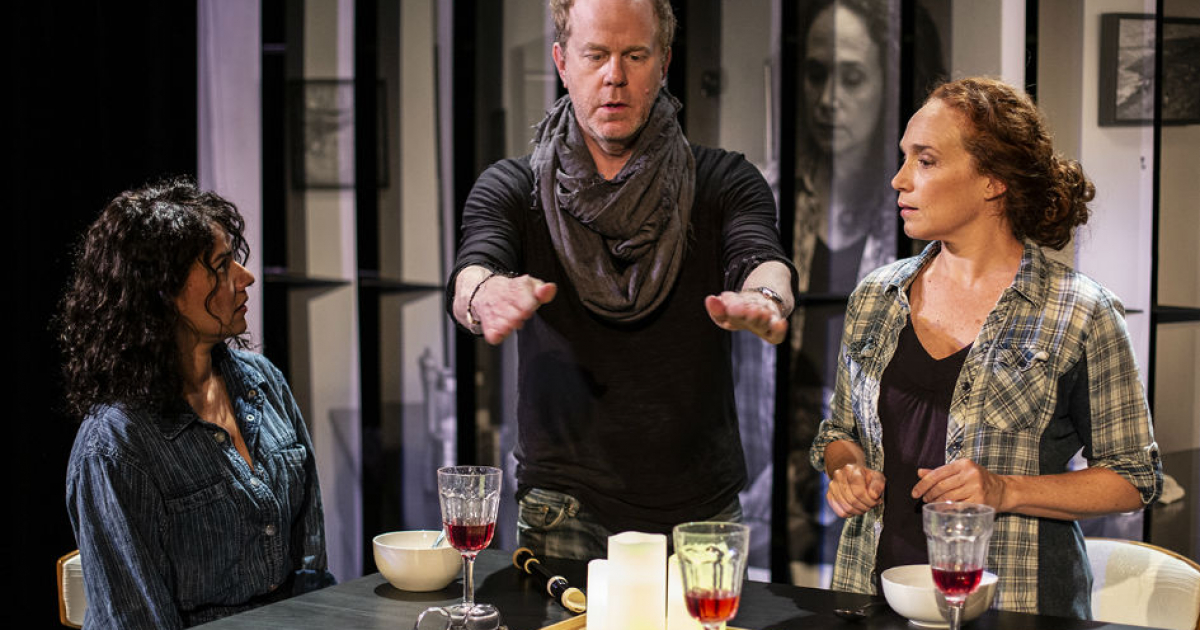 Vancouver Theatre: Body Awareness
Monday, October 14th, 2019
Body Awareness
By Annie Baker 
Directed by Aaron Craven 
Mitch and Murray Production
Studio 16
Oct 11 to 20th, 2109 
Vancouver, BC:  Don't miss this little gem of a one act comedy. A gently mocking script, strong performances by an evenly matched cast and a clever elegant set make for an engaging show. 
The play is set in Shirley State College in a  fictional small town in Vermont. Phyllis (Suleka Mathew) is a fiercely feminist psychology professor. She has organized a campus Body Awareness Week (in lieu of Eating Disorder Week) to exhort women to take back ownership of their bodies from the "male gaze". Phyllis lives with her partner Joyce (Jennifer Copping), a high school teacher who, as Joyce condescendingly points out, is "not an academic'". Joyce has a 21 year old son, Jared (Zac Scott) from her previous marriage. Jared is a self-declared autodidactic who is passionate about etymology, and proclaims the origin of  words whenever he sees an opportunity.  Convinced that the socially awkward, emotionally labile Jared has Asperger's syndrome, Joyce and Phyllis have given him a book on Asperger's, in the hopes of getting him to acknowledge that a therapist might help him. Naturally this simply provokes his anxiety, anger and defensiveness.  
Into this already tense family situation comes a house guest, Frank (John Murphy)  whose artistic photographs of nude women are on exhibition for Body Awareness week. Phyllis is mortified and can't understand that Joyce sees artistry in his work. Baker's acerbic humour skewers the pretensions of the three adults while remaining sensitive to Jared's fears. Who can not love a Tuesday night Shabbos celebration shared by a Buddhist, an atheist, a secular Jew and an autodidact?
The other outstanding aspect of the show, alongside the performances, was David Roberts' versatile set that served as a constant reminder of the (photographic) gaze. Two indelible images were constant throughout the play, highlighting Joyce in the bedroom with her partner and in the kitchen with her son, showing her to be the core of this household. 
It was intriguing to me with my professional interest in neurodiversity, to see two plays within a week each featuring a person with Asperger's syndrome or as it is now considered high functioning autism spectrum disorder. While Jared is a young man still learning how to cope in his world, Dancing Lesson features an older man, who functions well in his profession, but has still not mastered social niceties.  
Perhaps as Body Awareness shines a light on society's misplaced preoccupation with the perfect body, there is also a growing societal awareness that human neuro/psychological development manifests a range of diversity. There is no "one size fits all" for people.
There are 6 performances left. Get your tickets here