Review From The House
READ IT • SEE IT • TASTE IT • LIVE IT
Vancouver Fringe Festival 2014: Greenland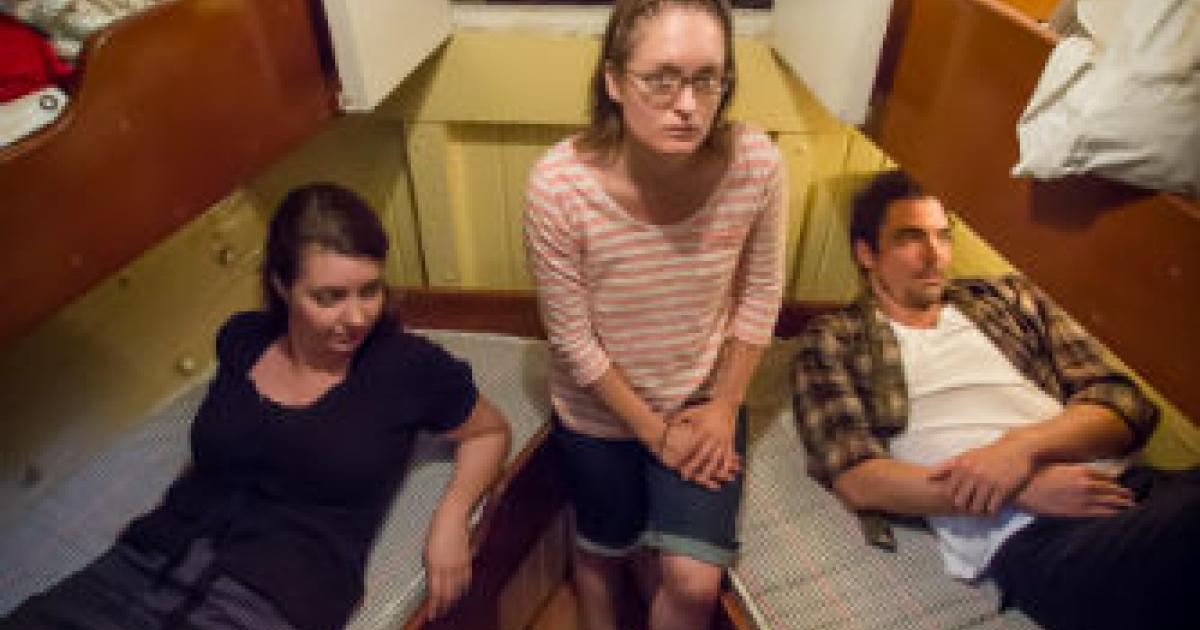 Vancouver Fringe Festival 2014: Greenland
Monday, September 8th, 2014
Greenland
by Nicolas Billon
Directed by Kathleen Duborg
A TigerMilk Collective Production
The Master at Granville Island
Remaining Shows:
Sept 8 - 14 at 8 PM and 9:30 PM
Earlier this year I saw Iceland by Nicolas Billon, also directed by Kathleen Duborg.  Iceland is one of the three plays that make up Billon's award-winning trilogy published as "Fault Lines", and in my review at the time I called Iceland a "gem of a theatrical piece."
When I noted that Greenland, a second play of the trilogy, was being staged at the Fringe Fest and intriguingly, aboard the SS Master, a wooden hulled steam powered tug boat moored at Granville Island, this play moved to the top of my list of "to sees". As performed here, Greenland consists of three monologues centering around the deteriorating family relationships of Jonathan (Billy Marchenski),  a glaciologist who has discovered and named a new island off the coast of Greenland, his wife Judith (Lindsay Drummond) and their niece/adopted daughter, Tanya (Kirsten Sleming).
The SS Master is moored north-east of the Granville Island Public Market, on the courtyard side of the Blue Parrot Coffee shop. The ship  can accommodate around 25 viewers at a time. As we boarded, we were divided into three groups. I was in the first group and we found seating forward to hear young Tanya talk about her presentation about Greenland and the loss of her twin brother.
Next we moved aft  on the deck to hear the viewpoint of Tanya's aunt Judith, Jonathan's wife.  The third location was a cramped, stuffy and intimate setting within the ship's cabin where Jonathan spoke his piece.  
Finally the three groups of the audience converged forward as Tanya's presentation wrapped up the play.
I enjoyed the experience although for me the script did not come together as cohesively as in Iceland. I have not read Billon's script so I don't know whether the three monologues are interwoven in the text, but had to be separated to meet the needs of this specific site. Regardless, I certainly recommend this as an opportunity to experience a site-specific piece of theatre in the Festival.