Review From The House
READ IT • SEE IT • TASTE IT • LIVE IT
Vancouver Theatre: ICELAND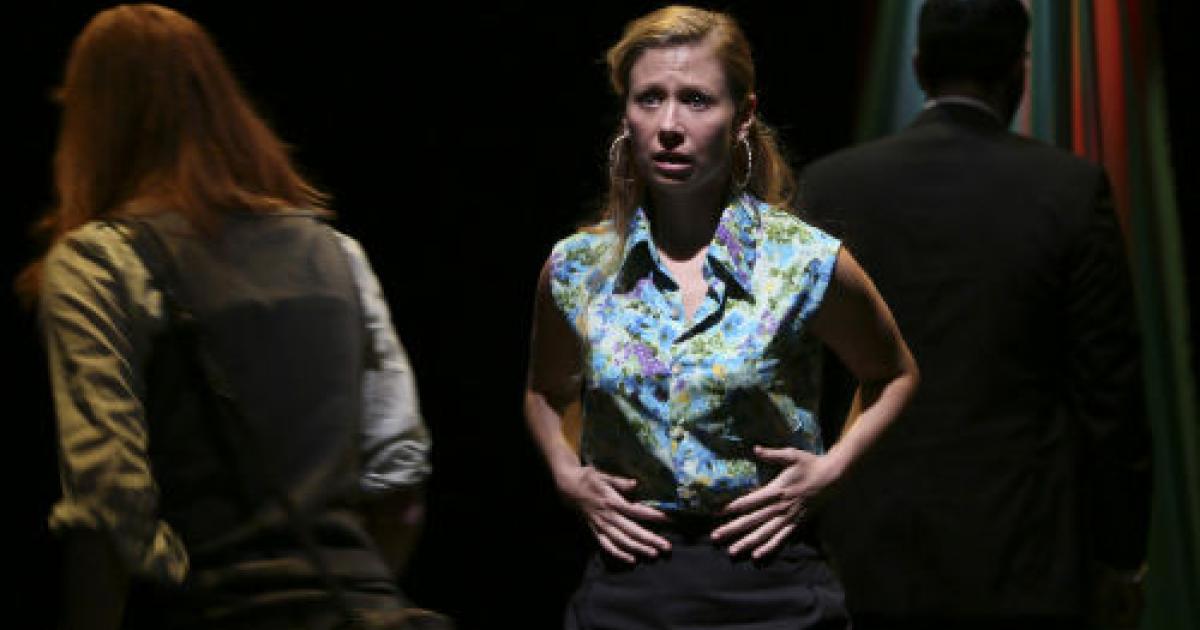 Vancouver Theatre: ICELAND
Sunday, May 4th, 2014
ICELAND
by Nicolas Billon
Directed by Kathleen Duborg
A Dirt Road/The Iceland Equity Co-oP Production
Studio 16, West 7th.
Till May 3, 2014
Vancouver, BC: It was a packed house last night for the closing performance of Nicolas Billon's Iceland at Studio 16, and deservedly so. Iceland is a gem of a theatrical piece and it was sensitively directed and beautifully performed by Kathy Duborg and her cast of three. Iceland is one of three plays that make up the trilogy published as "Fault Lines" that won Billon the 2013 Governor  General's Literary Award for Drama. The other two plays are Greenland and Faroe Islands.
In Iceland the lives of three seemingly unrelated characters collide in a cataclysmic event. Kassandra  (Lindsay Angell) is a young woman from Estonia who has come to Canada to attend graduate school. She hopes to become a history professor like her mother but is drawn into prostitution to help her mother and her twin brother by paying off her brother's gambling debts. Angell's ability to sustain the Estonian accent throughout, and her fluency in the Estonian dialogue at the end was truly impressive. I just wish there was a translation of those last sentences!
Halim (Munish Sharma)  is a amoral but charming local realtor who unabashedly flips real estate for huge profits. Despite the vulgarity of Halim's  speech and his corrupt approach to capitalism, Sharma makes Halim come across as a irrepressibly engaging and personable character.
Anna (Georgia Beaty) is a seriously screwed up, religiously-obsessed young woman who has been evicted from her apartment  which has been renovated to be sold as a condo. Beaty portrays her bitter, repressed nature effectively. Loved the soap biting.
Billon's script delineates each of these characters with sharpness and clarity, and these three performances do justice to his script. Each monologue could stand on its own as a superb character portrait and the final event that brings these three characters together works beautifully in this cleverly crafted script.
I was completely engaged with these characters in this show. Too bad it has just closed. If it comes back to Vancouver this would definitely be a don't-miss show.