Review From The House
READ IT • SEE IT • TASTE IT • LIVE IT
Supping Away: New York. Capital Grille NY Time Life Building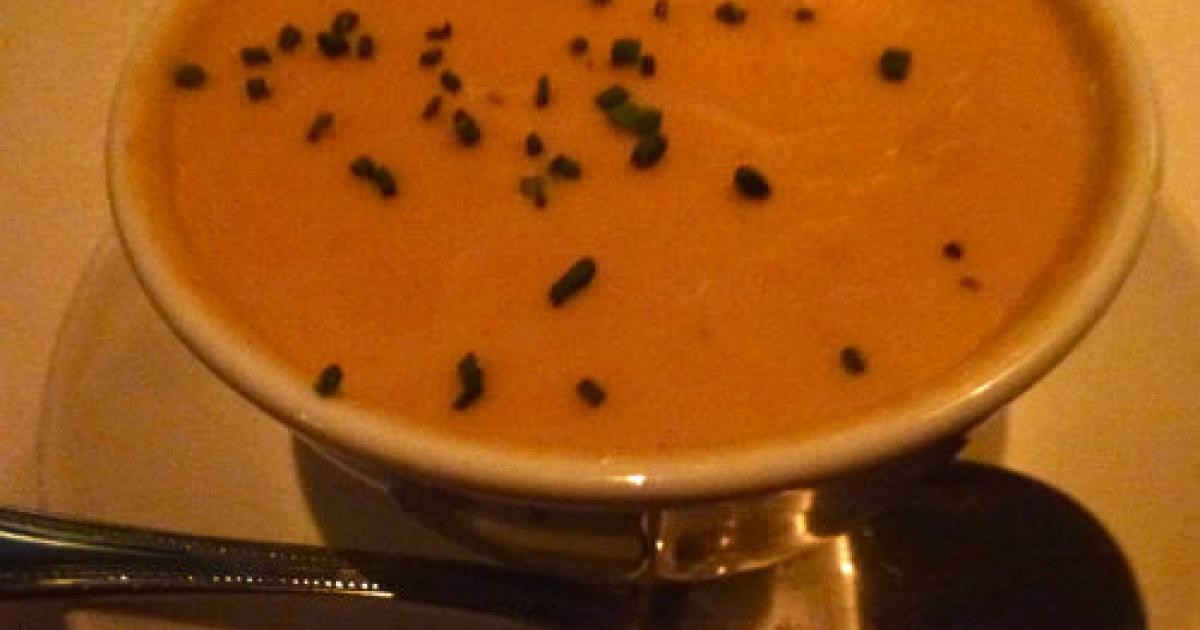 Supping Away: New York. Capital Grille NY Time Life Building
Thursday, June 26th, 2014
The Capital Grille - NY- Time Life Building
120 W 51st Street (between 6 and 7th Ave)
PH: (212) 246-0154 or reserve online
For the first pre-show dinner of my 2014 Spring New York Stopover I decided to try The Capital Grille. About a twenty minute walk from my hotel, it was just a couple of blocks away from the Eugene O'Neill Theatre where I was going to see The Book of Mormon.
We were seated promptly and water and drinks offered. I regretted that  had forgotten to bring my small flashlight for help reading menus in poor light but as it turned out, after hearing the night's special dishes I decided to try them rather than battle with reading the menu.
For starters I chose the lobster bisque - a delicious creamy soup with chunks of lobster while my co-diner decided on the Caesar salad.
For my entree I was tempted by the red snapper dinner special. It was delightfully flaky and light, and served on a bed of asparagus.
My co-diner opted for the King Crab and Turf dinner. I decided to include this picture as it demonstrates the difficulty of food photography in these dimly lit restaurants, when one does not like to use flash.  I appreciate that diners may like the ambience of low lighting - in fact my co-diner said just that, however we both agreed that a focused light above each table with an overall subdued lighting would make  for a better dining experience.
Our dessert choices were coconut cream pie for him while I opted for berries and creme fraiche.
Overall a good meal in pleasant surroundings.