Review From The House
READ IT • SEE IT • TASTE IT • LIVE IT
[Re]View From The House: The View from Above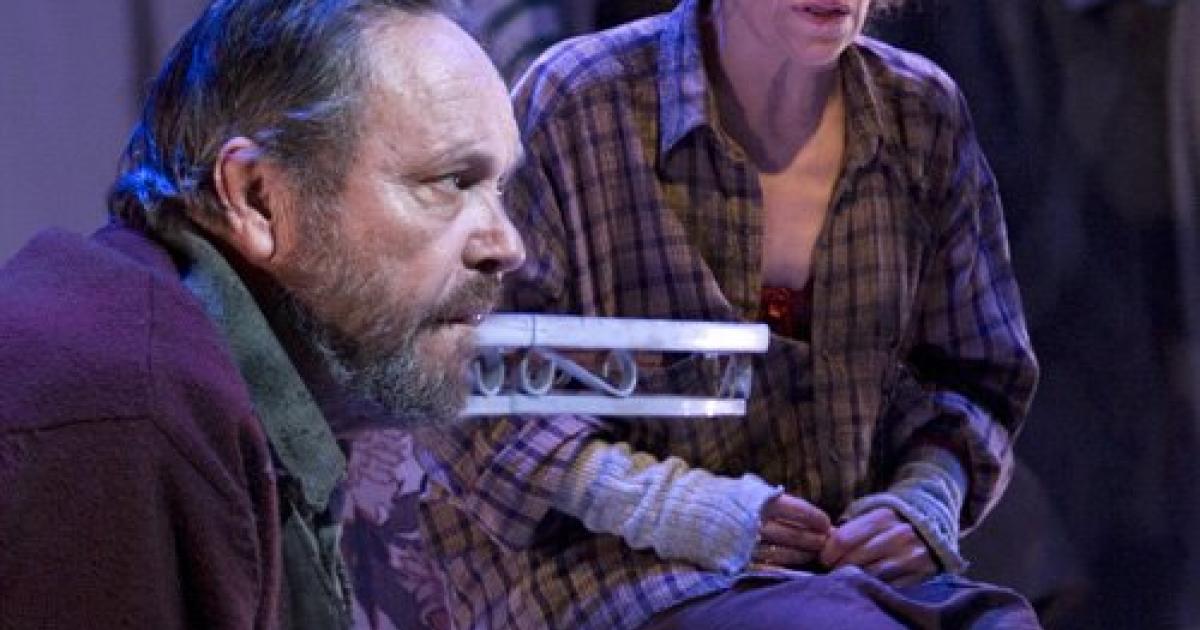 [Re]View From The House: The View from Above
Saturday, April 12th, 2008
Directed by Diane Brown
Performance Works
Ruby Slippers /Theatre la Seizieme
April 12th-27th, 2008
Photo credit:Tim Matheson
Vancouver, BC: It seems fitting that the inaugural review on this site should be the English world premiere of a new Canadian play. And what a play; apocalyptic, uncomfortably thought-provoking, weirdly humorous - but enthralling for 90 minutes without intermission.
The setting: Vancouver, after the 2010 Olympics. Three years of non-stop rain have caused the ground on the mountainside in North Vancouver to slip gradually down the slope, taking multi-million dollar hilltop homes with it. Tom McBeath is Stuart, desperately clinging to his "asset", taking care of his crazy wife, Marsha (Karin Konoval) and counting the days till his house slides down the mountain side. Kyle Rideout plays Roland, their drug addicted son, who was locked up in the silo with the several hundred other addicts and homeless people removed from the streets of the city centre, and not rescued by Stuart. When Roland and Trish (Donna Soares), a fellow drug addict and mother of Roland's baby return to the house, Stuart's tenuous hold on survival is stretched to the limit.
Playwright, Long, and director Brown, who draws powerful performances from the whole cast, make us confront our own morality. Is there anything you absolutely would not eat if you were starving? What price do you put on the life of a junkie? Would you let your son languish for three years in a semi-prison?
Stuart at first seems a decent, ordinary man, trying to survive in nightmare circumstances, foraging for food, and looking after Marsha, But gradually you see how thin the veneer of decency is, and how desperation leads him to do the unthinkable. Marsha simply retreats from reality, leaving her husband alone to face the horror of their situation. Does her refusal to see things for what they are make her any less culpable than Stuart or Roland?
I guess in a way we are all a little like Marsha. It's much easy to think about these issues in the context of a play. But houses in North Vancouver have slid down cliffs; and it is awful to walk through our downtown streets and see people sleeping in doorways and alleys. Forced compliance with therapy? Back to the big institutions? Or move them out of sight? Silos?
As I returned home this evening and entered the towering marble lobby of the high-rise apartment complex, I could not avoid thinking about the destruction that could result from that mega-earthquake that threatens BC. Worse than 3 years of rain. At least Stuart and Marsha must have had plenty of drinking water.
Maybe a visit to Costco is in order. Water- and canned/dried food. Don't want to have to eat my neighbor after all.