Review From The House
READ IT • SEE IT • TASTE IT • LIVE IT
Rants, Raves and Reviews: Timon of Athens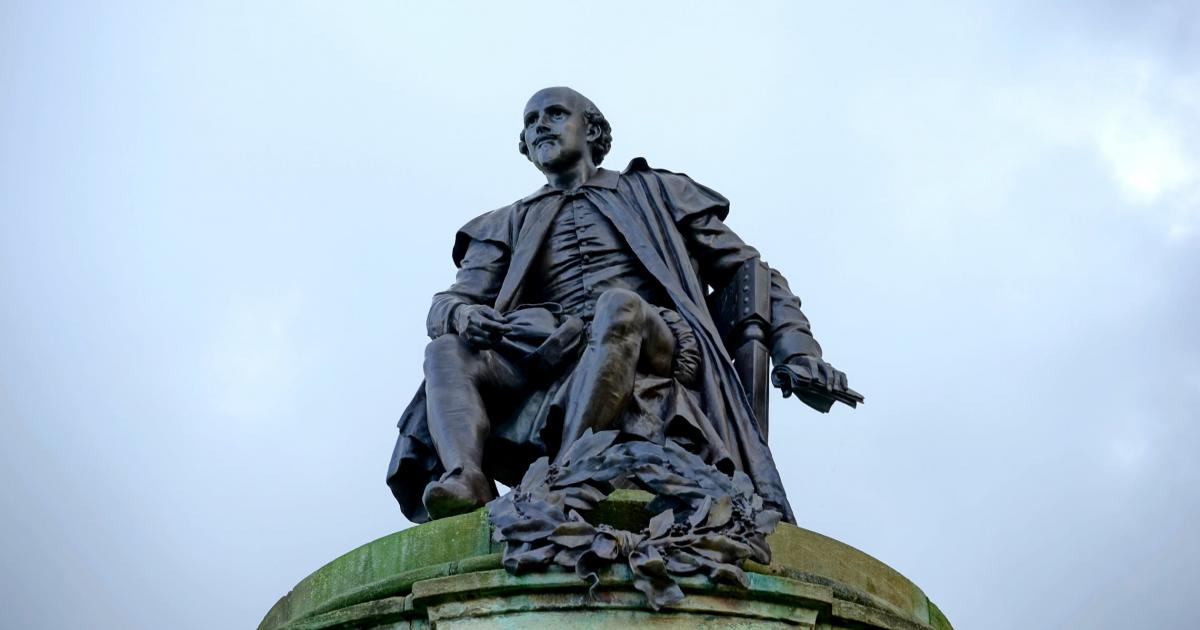 Rants, Raves and Reviews: Timon of Athens
Monday, August 13th, 2007
Timon of Athens
Directed by James Fagan Tait
Studio Stage Vanier Park
To September 20th, 2007
Bard on the Beach
Vancouver, BC: Timon of Athens is one of Shakespeare's lesser known plays and not often seen on stage. This production directed by James Fagan Tait is innovative and compelling in its use of choreography and sound. Tait adopts a minimalist approach to staging. A giant white tablecloth covers the stage for Act I and chairs are the only props. In Act 2 the stage is bare and the surface is unbroken save for Timon's cave.
The striking opening sequence with the cast in dark business suits sets the tone for this excellent production. Timon is an oddity among Shakespeare's plays in that it has a single uncomplicated storyline and a protagonist who has been described as more cartoon than character. Timon is a wealthy Athenian gentleman who is so "generous" that he gives away all his wealth. Finding himself in debt, he expects that the "friends" who have enjoyed his patronage will help him out. Surprise, surprise - they don't. Bereft of everything, he leaves Athens and goes off to live in a cave outside the city.
His only friends are Apemantus, the cynical philosopher and his faithful steward, Flavius, both of whom warned him against his profligacy. Filled with hatred, Timon spends his days digging for roots to eat, and spouting curses at the people of Athens. Meanwhile Alcibiades, an Athenian army captain, who pleads in vain with the Senators to spare the life of one of his officers, is banished from Athens. In return he wants to attack the city and wreak revenge. Timon who inexplicably discovers gold in his cave, hands it over to Alcibiades to support his revenge on Athens and after writing a bitter epitaph for himself, dies. Unlike many of Shakespeare's great characters, Timon shows us only two aspects; the altruist who thoughtlessly gives away all his assets and the bitter man who curses his Athenian acquaintances for betraying him. David Mackay effectively tackles the task of portraying Timon by keeping his rants low key and letting the outrageous curses speak for themselves. And what an imaginative range of curses they are.
As a medical aside I love the fact that Shakespeare could describe the effects of syphilis - consumption" in the bone, flattened nose bridge etc, four hundred years before the discovery of the causative organism. Solid performances from Allan Zinyk (Apemantus), Gerry Mackay as the enraged Alcibiades and Melissa Poll as the loyal Flavius, together with many cameo gems from the rest of the ensemble playing multiple roles as the citizens of Athens, make for an excellent show.
Watch for the precisely timed sound effects from composer, musician and Music Director, Joelysa Pankanea, and bassist, Mark Haney, as dining, digging and rattling of coins are mimed by the actors. I especially loved the sounds of cutlery and glassware in the dining scenes. Having now seen two productions of Timon, the first at Stratford several years ago, and struggled through the text looking (to no avail) for enlightenment as to Timon's self-destructive behaviour, I conclude that Shakespeare here proves the principle that extreme altruism inevitably leads to the death of the altruist. Ayn Rand and Richard Dawkins would probably applaud.