Review From The House
READ IT • SEE IT • TASTE IT • LIVE IT
Supping in Vancouver: Villa del Lupo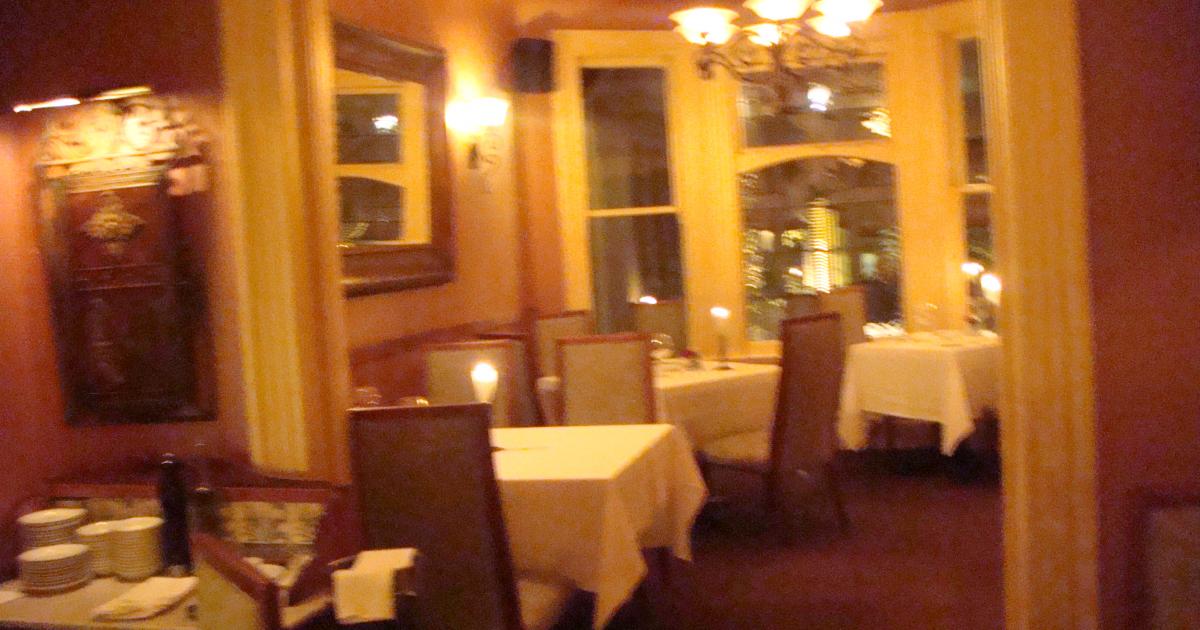 Supping in Vancouver: Villa del Lupo
Saturday, November 15th, 2008
Villa del Lupo
869 Hamilton Street,
Vancouver
Ph: 604-688-3058
I was recently invited to dinner at Villa del Lupo, an elegant Italian restaurant in a heritage building on Hamilton.  Although I have dined there several times, it has to be more than ten years since my last visit. It retains the old-world European  ambience with comfortably sized tables, spaced far enough apart  to allow quiet conversation. 
For a change this dinner was not a prelude to a theatre outing so it was great to be able to relax, eat leisurely and enjoy wine with our meal. The service was quietly efficient and obliging. The menu featured Nodino di Vitello,  a veal chop, done Marsala style. I did not fancy gnawing on a bone in company and I was sure I would want to eat every last morsel of the dish, so two of us asked if we could substitute scallopini for the chop. No problem.
So following an Insalata Caprese with deliciously sweet tomatoes and fresh bocconcini,  I got Vitello Scaloppini with porcini and marsala wine demi-glaze. And sure enough the veal was soft as butter, and if I had not been with company I would have sopped up every last drop of the gravy and probably licked the plate too.
The only odd note, and it was actually very amusing , was to do with the front-of-house. We had been seated for a while  enjoying our wine and conversation when our host's cell phone rang. It was his wife, telling him that the restaurant had called home to enquire whether he was planning to honour his reservation. After he pointed out to our waiter that he and his guests were comfortably esconced at a table in the restaurant, the  hostess came over to apologize. We joked about how this kind of mistake could cause a problem for an errant husband!  Although I guess if he was errant he would not have been sitting there and it would not have been a mistake! 
But the plot thickens.  Not  more than a few minutes later our host's cell phone rang again. This time it was the restaurant calling his cell direct to find out  why he had not turned up at the restaurant.  Being detail orented like me (our group were all doctors, very meticulous  t-crossers and i-dotters),  our host had provided both home and cell phone numbers when making his reservation.  The restaurant obviously got their wires crossed.  Our host pointed out again that we were actually physically present and got profuse apologies again from both our waiter and hostess.  We were all sufficiently mellow from our wine that the incident probably seemed funnnier than it actually was, but it is not the sort of confusion one expects in such a long established restaurant.
Anyway the meal was excellent, the company entertaining and I did not have to drive so I enjoyed the evening and would certainly return.