Review From The House
READ IT • SEE IT • TASTE IT • LIVE IT
Supping in Vancouver: Trattoria Italian Kitchen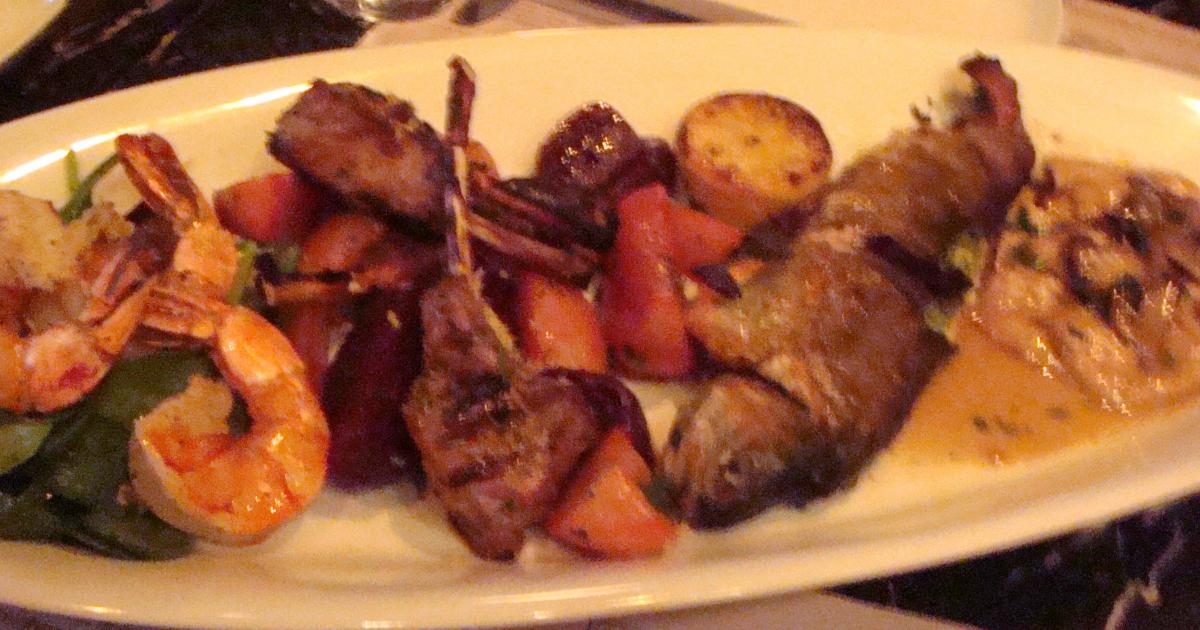 Supping in Vancouver: Trattoria Italian Kitchen
Tuesday, February 24th, 2009
Trattoria Italian Kitchen
1850 West 4th Avenue, Vancouver
Ph: 604-732-1441 or Reserve Online
For our second ladies' night out exploring the restaurants along 4th Avenue, we chose Trattoria. They don't take dinner reservations so we planned to arrive early, just after 6 pm.  We were seated promptly, and when one of our party asked to move away from the the proximity of the windows, we were rapidly relocated to a more central table.
We chose a bottle of Merlot from Markham Vineyards in Califonia; the "Glass Mountain 2002", smooth and mellow, which went down well.
Although many items on the menu appealed, in the end three of us decided to share the Carne and Pesce platter; grilled tiger prawns, veal marsala, grilled lamb chops and forno roasted trout, served with baby arugula salad, and roasted red and golden beets. We also had a side order of lemon roasted potatoes. Each food item was nicely prepared, cooked perfectly and well flavoured and the shared platter was quite substantial. So much so that no one even contemplated desert..  Our fourth person ordered pasta with a bolognese sauce which she also enjoyed.
The service was efficient and unobstrusive. We all agreed that the meal was excellent value and a pleasing follow up to our previous dine out experience.