Review From The House
READ IT • SEE IT • TASTE IT • LIVE IT
Supping in Vancouver: Ouisi Bistro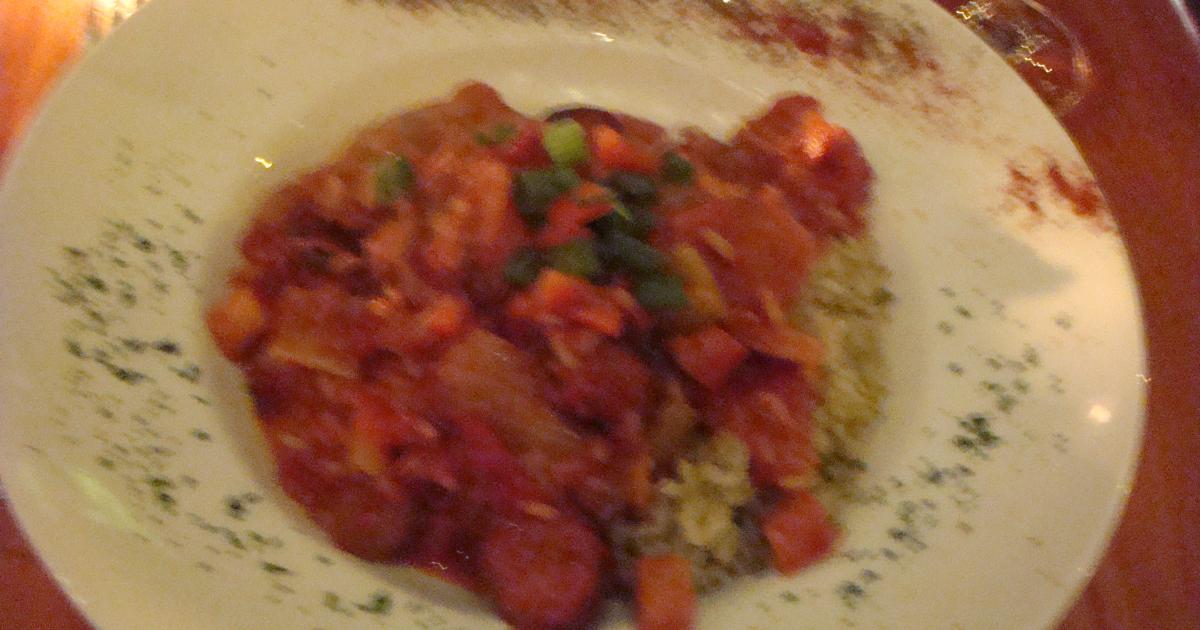 Supping in Vancouver: Ouisi Bistro
Saturday, February 7th, 2009
Ouisi Bistro
3014 Granville Street,
Vancouver
Ph: 604-732-7550
As we walked along Granville looking for Ouisi (with my "infallible" sense of direction,  I had turned right - south instead of north from our parking spot on 12th), we were speculating about the origin of the name.  Since it could be deconstructed as oui and si, we decided that it must mean  "yes, yes." Great name for a restaurant, we thought. But after we found the place and were seated, Catherine, our smiling server, said it came from the middle part of Louisiana.  We should have guessed since it serves Cajun and Creole food.
Ouisi features a theatre menu which looked great but as I am not usually to keen on dessert,  we each decided to have a starter and then try the Jambalaya.  I ordered a glass of Cono Suv Viognier 2005 from Chile to sip on while we waited.
My Cajun style Dungeness crab cakes, served with corn relish and roasted red pepper vinaigrette, were spicy but not too hot. I have never acquired the ability to consume very hot foods and drinks, whether thermally or gustationally hot, so these were  perfect for my taste. My companion enjoyed her tomato based  seafood chowder.
We both had the Jambalaya served on green rice (spinach, parsley and jalapeno) was a large serving, rich with tomato, bellpepper, onions and celery and smoked ham, chorizo and andouille sausage. I would have liked a few more pieces of the meats. This dish was hot and delicious but my tongue and palate got a little numb from the heat. I needed wine and water to cool my mouth though probably in New Orleans I would be considered a wimp.
A pleasant meal, reasonably priced - and a short walk to the theatre. Altogether a good experience.