Review From The House
READ IT • SEE IT • TASTE IT • LIVE IT
Supping in Vancouver: Lux at the Caprice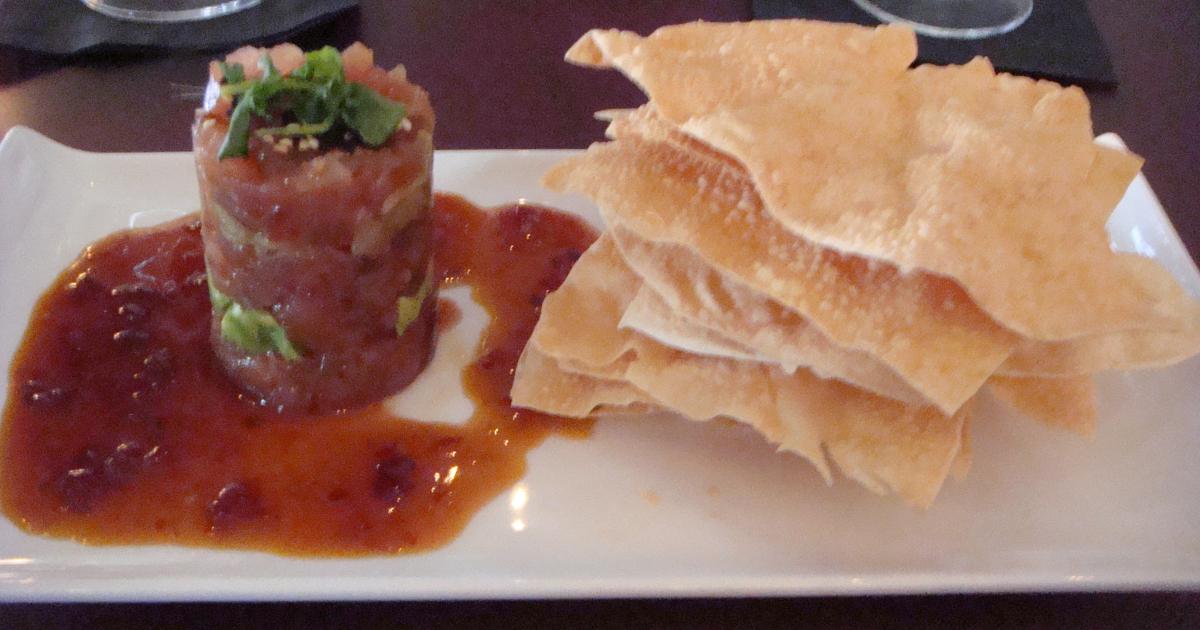 Supping in Vancouver: Lux at the Caprice
Wednesday, May 27th, 2009
Lux at Caprice
965 Granville Street,
Vancouver, BC.
Ph:  604-685-3189 or Reserve Online
On Saturday evening I was meeting a friend to see  "Top Girls" at the Vancouver Playhouse. I decided to extend my search range for pre-show restaurants  beyond the three block radius from the Queen Elizabeth/Playhouse complex, and came up with Lux at the Caprice, on Granville between Nelson and Smythe. There is major construction still going on along Granville and they have ripped up the sidewalks so by the time I walked along Granville from Georgia to the restaurant my shoes were coated with dust.  The entrance to Lux was also not well marked and I nearly walked right by it.This construction is really tough on the businesses on the streets affected.  Anyway to avoid the mess on the way back down to the theatre we crossed Granville and walked down Smythe thus avoiding two blocks of dust.
On entering the restaurant I was surprised to find a really attractive dining area that I had no idea existed.  Apparently it has been open since November last year. I was promptly seated at a comfortable banquette from where I could see passers by. A few minutes later I spotted my friend also walking right by the entrance so a quick dash out to the street to save the day, and soon we were both perusing the menu.
Lux offers a $25.00 Prix Fixe three course meal which my friend opted to try. I decided to stick to an appetizer and main course. The spicy Ahi tuna tower with avocado and starfruit served with homemade papadum chips was absolutely delicious. My friend had the Dungeness crab lollipops with  peppers and cilantro, leeks and lemon tarragon cream -  and declared them very tasty.
I followed that with the Fraser Valley duck breast , roasted fingerling potatoes served with a mini tower of goat cheese, bacon with Umeboshi plum sauce. The duck was a little overcooked for my taste but the cheese and bacon tower was good. My friend had rack of lamb served with a dark chocolate and black cherry sauce.
The dishes were beautifully presented and flavorful.  The service was fine.
The main quibble I have is that the menus, which looked very attractive were very difficult to read,  with the descriptions of the dishes in small print in a pale colour, not easy to distinguish from the background.  I did not bring reading glasses with me as I don't usually have a problem when the light is adequate but I found it almost illegible. Maybe they anticipate that the majority of their guests will be a younger clientele. But this should be an easy fix - just print the dsescriptions in a darker colour.