Review From The House
READ IT • SEE IT • TASTE IT • LIVE IT
Supping in Vancouver: Honjin Sushi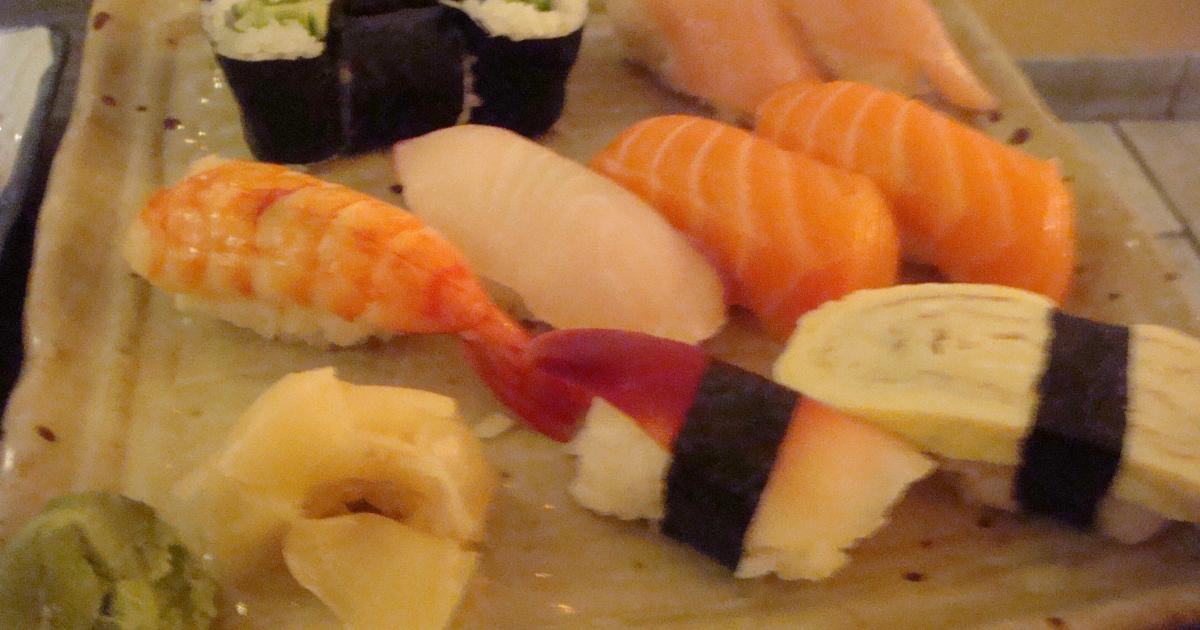 Supping in Vancouver: Honjin Sushi
Wednesday, May 27th, 2009
Honjin Sushi
138 DavieStreet,
Vancouver, BC
Ph: 604-688-8808
When I first moved into my Yaletown apartment, our neighborhood Yaletown Honjin became our favorite place for take-out sushi.  It is a pleasant 5 minute stroll along the sea wall and then through the park, to the restaurant. We would phone in our order, enjoy the salt sea air on the way to fetch the food, and then hurry home with the myriad aromas of freshi sushi tantalizing us.  A little dash of wasabi in the soy sauce... and sea food heaven!  And now when my family comes to visit, inevitably within the first day or two someone will ask "so when are we calling in the sushi order?"
It has been a while since we have had a family sushi get -together so the other evening, after an energetic Samba class when my friend suggested we go to Honjin for a bite of supper,  I enthusiastically agreed. 
He ordered the sushi  dinner and we shared a small order of vegetable tempura. I had a small portion of local tuna sashimi  (in the photo to the left) and a dynamite roll. The tuna just melted in my mouth - fantastic.  The tempura was hot, fresh and crisply delicious.
On all the numerous occasions I have either dined at the restaurant or ordered their take-out sushi, the quality has been constant and excellent.  I am looking forward to some great sushi evenings on my patio overlooking the tranquil waters of False Creek, when my family is here this summer. And so are they, I am certain.