Review From The House
READ IT • SEE IT • TASTE IT • LIVE IT
Supping in Vancouver: Hamilton Street Grill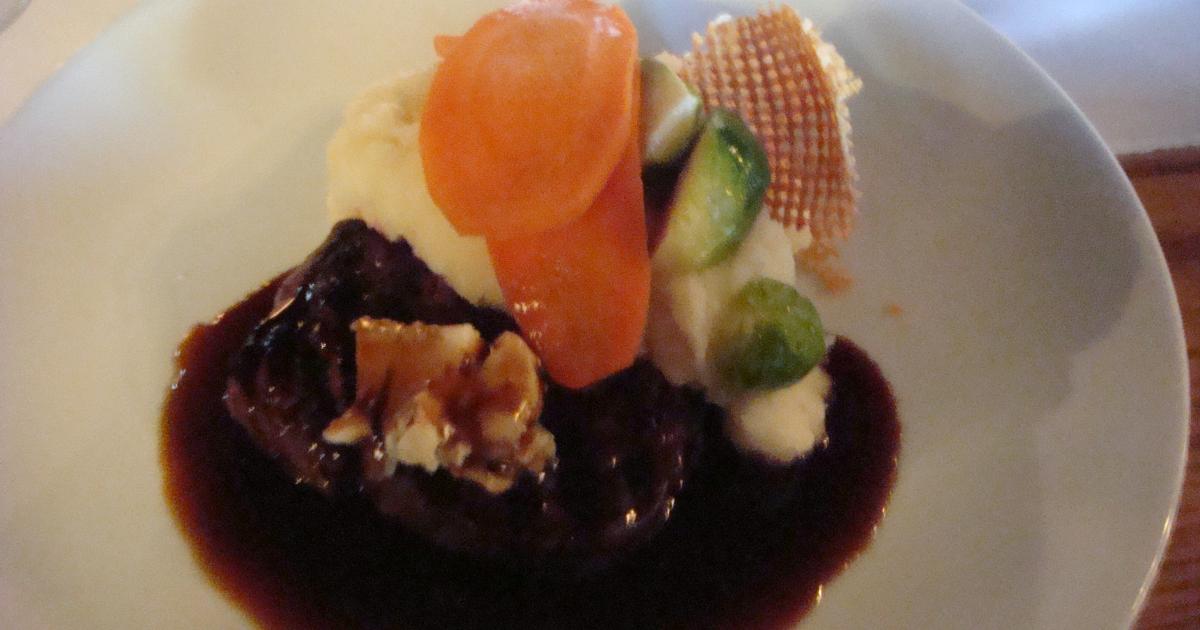 Supping in Vancouver: Hamilton Street Grill
Monday, March 30th, 2009
Hamilton Street Grill
1009 Hamilton Street
Vancouver, BC
Ph: 604-331-1511 or Reserve Online
Since this is my "hood" I felt it was time to re-explore more of Yaletown's fine restaurants. We were going  to the Arts Club at Granville Island to see The Real Thing but instead of re-visiting one of the places I have already reviewed and walking to the show, I decided to try  the "dine and dash". No, in my lingo that does not mean leave without paying - but eating more than a short walking distance away and then zipping over the Granville Street bridge to the theatre.
As my dining companion for that night had been bemoaning the lack of carveries in Vancouver (Where's the Beef?) he was clearly not one of those " I don't eat red meat"  types so I felt comfortable making a reservation for the Hamilton Street Grill. I remembered a couple of good meals there before I added dining reviews to my theatre review site, so this wold be a good opportunity to see whether my memory was correct. 
We arrived early, around 5:30 so we could have a leisurely meal before dashing off to the theatre.  We were seated at a comfortably sized table where I could reach for my camera and notebook without worrying about spilling water or wine. I checked out the prime rib as Neil had suggested but even if we were to share it the portion size of 8 ozs each would have been a bit overwhelming for me.
So instead I selected the tenderloin with gorgonzola and a red-wine demi-glace served with roast garlic Burbank Russet mashed potatoes and seasonal vegetables. Eschewing convention, I accompanied it with a glass of  fruity BC Riesling. The steak was perfectly cooked to the rare side of medium rare, and melted in my mouth.  I could have done with about a quarter of the mashed potatoes however. Though they were delicious I left a huge mound on my plate. I wonder if there is some way that along with the rare or well done question, waiters could ask "do you want a small, medium or large portion of potatoes?" - or if they wanted to be fancy ala Starbucks and other coffee shops they could enquire, "petite or grande or super-size?" 
My fellow diner chose the Sloping Hill organic pork loin chop with herbed gnocchi and sun-dried apricots. We both tried to resist the warm bread with a spicy chipotle butter but did not succeed too well . In fact we requested a second pat of butter. We left feeling comfortably full but not sated.
We finished our meal in good time for a leaisurely drive to Granville island and parked far enough away to enjoy a bit  of a walk to the theatre. Even with that we had ample time to snag a bench overlooking the water in the lounge upstairs and watch the lights coming on in the high-rises across False Creek.