Review From The House
READ IT • SEE IT • TASTE IT • LIVE IT
Supping in Vancouver: db Bistro Moderne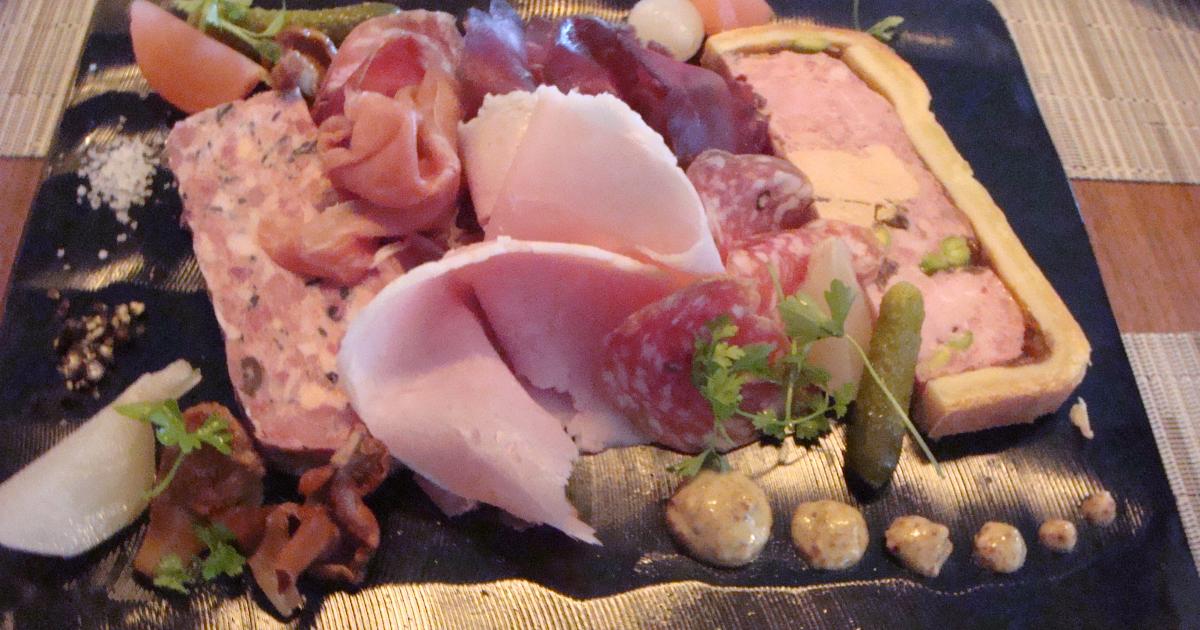 Supping in Vancouver: db Bistro Moderne
Tuesday, April 14th, 2009
db  Bistro Moderne
2551 West Broadway
Vancouver, BC
Ph: 604-739-7115 or Reserve Online
In the past I have enjoyed several great dinners at Lumiere and also enjoyed eating at the bistro a couple of times. However that was ages ago before the new incarrnation as db Bistro Moderne. So even before setting foot in the Bistro my mouth was watering in anticipation of an excellent meal.  Billing itself as a blend of " traditional French cuisine, New York Haute Cuisine and the bright flavours of the Pacific North West"  - the place has a lot to live up to.  The remodelled space is much larger and lighter than before.
My first look at the menu confirmed that with main courses running at 25 to 32 dollars including 28 for the original DB Burger, this is not your average family bistro. And sure enough running my eye down the menu item list, I soon found myself trying hard not to openly salivate . Three charcuterie items, always a favorite of mine. The charcuterie plate or  the tarte flambée - what to chose?  While I was trying to make up my mind, our smiling server, Autumn, brought me my Balthasa Ress 2007 Riesling (from the Rheingau in Germany). And shortly thereafter an amuse bouche of choux pastry with gruyere cheese, light as a feather, arrived at our table.
In the end we decided to share the Plateau de Charcuterie: two pâtés, prosciutto, ham, marinated mushrrom, cornichons and mustard exquisitely arranged on the plate. It elicited an appreciative response and the platter was cleared very quickly. The bread basket with a whole wheat bread, and a type of focaccia disappeared very quickly too.
My companion chose the entree special - Suckling pig Charcuterie, prepared in eight different ways. I tried to note them down but am not sure if I got it all right. Sausage in lamb links, shoulder farce, liver, ham, rib  and pork belly served with sauerkraut, fermented for fifteen days. Hmmm. He seemed to enjoy it.  I ordered the duck duo. The duck breast was tender and moist. I was not quite sure what the other part of the duo was.
We were going off to Jericho Arts Centre to see a rock musical,  tick...tick...BOOM!  but  had time to spare so we looked at the dessert menu. Big mistake for one who has this (often broken) firm resolution never to have both an appetizer and a dessert.
We both saw the passion fruit souffle with coconut sorbet and pina colada sauce at the same time and resolutions flew out the window. It was worth every calorie. Absolutely yummy. We shared it but I could have happily eaten a couple of my own.
The service and the food were excellent. I would visit again. Although sometime  I need to see what DB has done with the menu at Lumiere.