Review From The House
READ IT • SEE IT • TASTE IT • LIVE IT
Supping in Vancouver: Cabrito Tapas Bebidas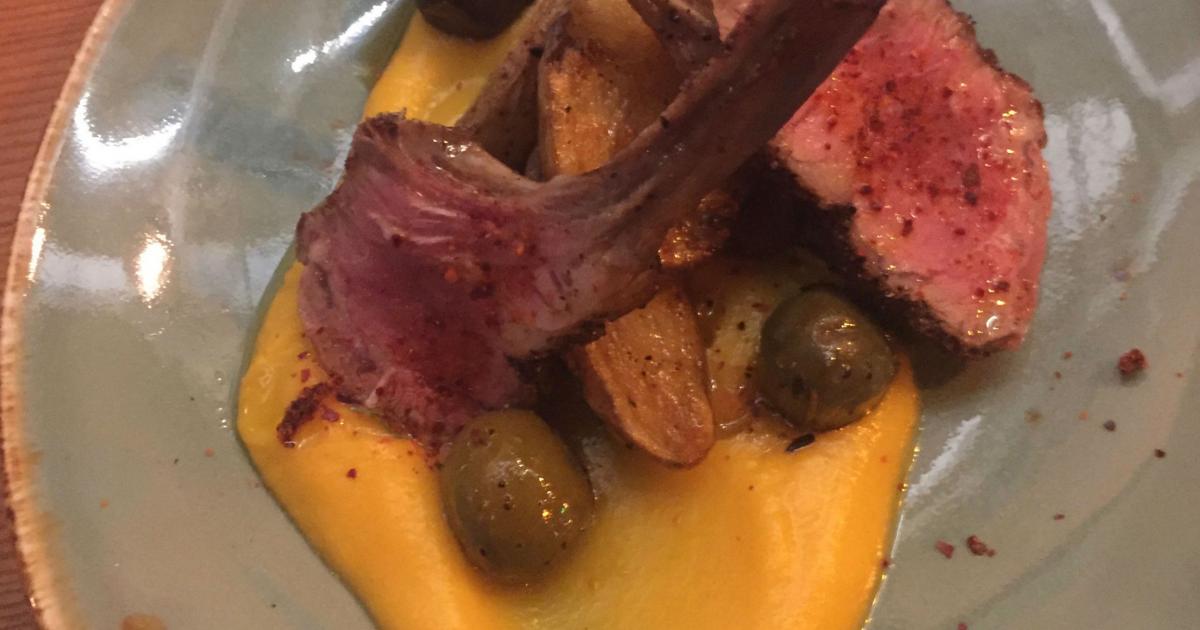 Supping in Vancouver: Cabrito Tapas Bebidas
Sunday, March 13th, 2016
Cabrito Tapas Bebidas
2270 Commercial Drive
Vancouver, V5N 4B
Ph: (604) 620- 7636
Thanks to my friend hearing that on Sunday evenings Cabrito features flamenco music, we set off to Commercial Drive on a cold rainy night to try this new restaurant. We were so glad we did because the food was excellent, the service warm and friendly and we enjoyed the music.
The food is served tapas style - meant for sharing. Our server suggested 4 to 6  dishes for two people. We initially ordered four but ended up ordering a fifth, which turned out to be my favorite - the lamb lollipops.
We started with the queso ensalada - mixed greens with blue cheese, thinly sliced fruit and slivered almonds, and just the right amount of dressing.
Next came the prawns served Pinchos style (spiked or skewered) with garlic and parsley. They were delicious and we wished we had bread to soak up the garlicky oil.
We chose one of the specials for the evening. It was asparagus wrapped in the special jambon ibérico de bellota (ham from acorn fed pigs) and served with  a chantilly sauce and grated Manchego cheese. The asparagus was nice and crisp but coming after the flavourful prawn dish, the subtle flavours were lost. Although beautfully presented this was my least favorite.
The chorizo ibérico de bellota   - pork sausage from 100% acorn fed pata negra or black Iberian pigs, flavoured with spices from Andalusia, was served with irresistibly crusty sour dough bread and cornichons. Loved it.
Finally we decided to order the roasted lamb lollipops. We each had a perfectly cooked lamb chop served over a velvety butternut puree with potatoes and olives.
Altogether a satisfying meal and a very pleasant Sunday evening. Definitely one to return to.