Review From The House
READ IT • SEE IT • TASTE IT • LIVE IT
Supping Away: Toronto - Omi Restaurant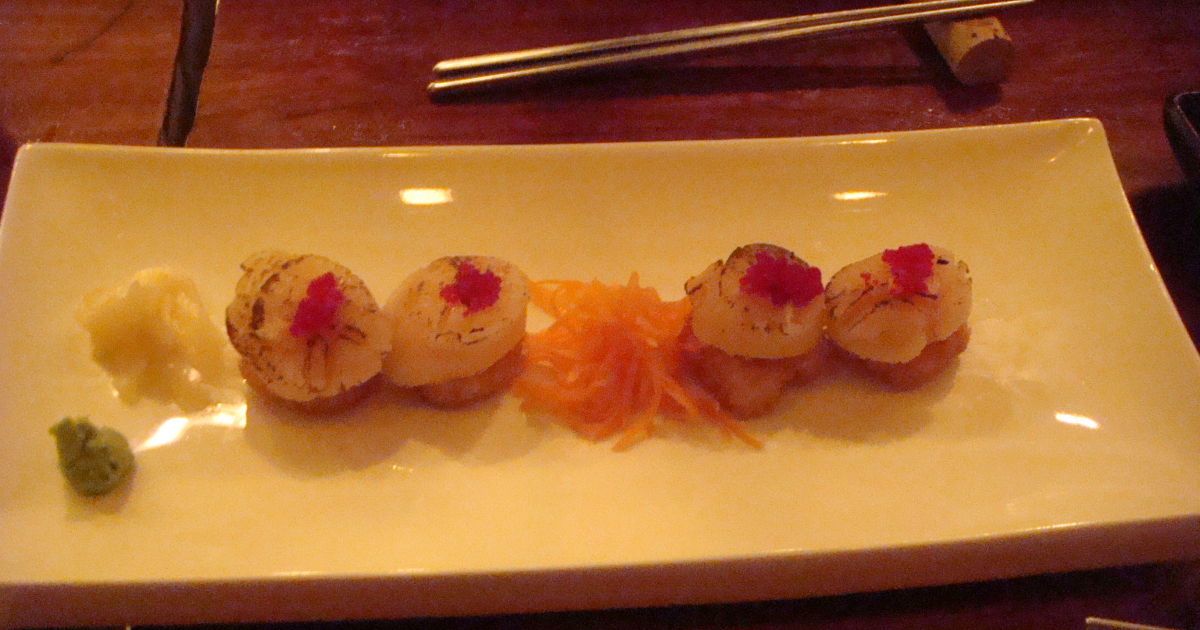 Supping Away: Toronto - Omi Restaurant
Thursday, December 18th, 2008
Omi Restaurant
243 Carleton Street, Toronto
Ph: (416) 920-8991
On my last visit to Toronto during another cold, snowy spell, we visited Omi Restaurant in its old location on Church Street and had our first introduction to their Omakase meal. Omakase essentially is a chef's selection of dishes based on high quality fresh ingredients available on that particular day. On that first visit we were so impressed that we actually went back a couple of days later to try it again. Then it closed.
When we learned that it had relocated to Carleton Street (see Mexico and Me: Day -2) we decided it would be our choice of restaurant for one of my two nights in Toronto en route to Mexico. So again we went for the omakase.To acompany certain dishes of the tasting menu our server provided a smoked soy sauce – interesting and unusual aroma and taste.
The first course was an edamame soup which was a little bland and not very exciting, but coming immediately after, the cured salmon on salad had a delicate flavour with subtle hints of spring onion. Next came gyoza filled with pork and smoked ham which my companion declared the best gyoza ever.
 
The fourth course was yet another surprise –calamari done sweet and sour style that went perfectly with the glass of 2007 Charles Baker Riesling from the Niagara region that I was slowly sipping. Next came scallop pizzas. We watched the chef sear the scallops with a blow torch. They were placed on a fried rice base and topped with tobiko. The bursting crunch of the little red eggs contrasted nicely with the crustier crunch of the fried rice and both complemented the scallops nicely.
 
Two maki rolls followed. One was soft shell crab and avocado, the other unagi (eel) and white tuna. A plate of sushi, salmon, tuna and butter fish was next. I liked the fact that the rice component was kept small and did not overwhelm the fish. And the smoky soy sauce added a most unusual touch.
 
This was followed by white tuna ceviche; again melt-in-the mouth delicious. As he brought tasting dish number 9 our server joked that this was unagi dessert. And indeed the eel which had been barbecued then deep fried and coated with sesame seeds, was as sweet as a dessert.
 
Finally the actual dessert dish arrived – vanilla ice cream and red bean paste with green tea ice cream presented sandwich style in a fish shape.
 
We bundled up into our thick winters coats and headed out into the slushy streets to find a cab, satisfied that the new Omi was keeping up the good tradition of its previous incarnation.