Review From The House
READ IT • SEE IT • TASTE IT • LIVE IT
Supping Away: Terzo Piano - Chicago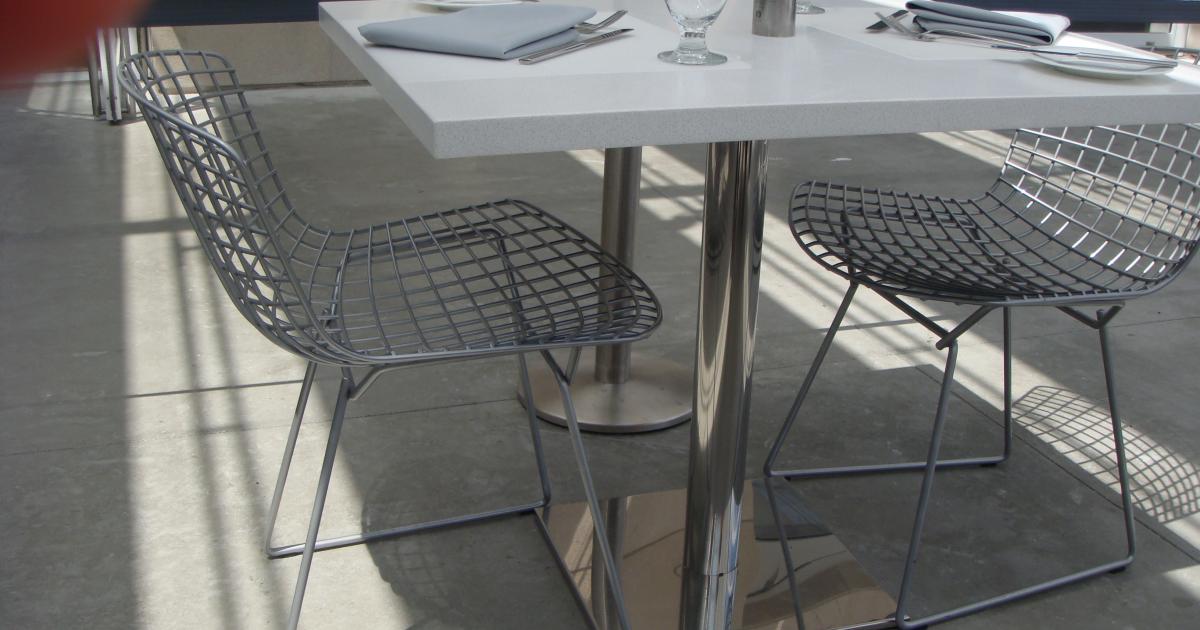 Supping Away: Terzo Piano - Chicago
Sunday, July 26th, 2009
Terzo Piano at the Art Institute of Chicago
111 South Michigan Ave.
Ph: 312-3443-8650 or Reserve Online
On Day two in Chicago, exploring Visual Arts and Culinary Arts, we chose to wander around Millenium Park and visit the Art Institute. Before beginning our exploration of the new modern wing galleries of the Institute, we visited the new restaurant, Terzo Piano, a 160 seat restaurant with indoor dining and al fresco dining on a terrace that overlooks Millennium Park. The restaurant which opened in May 2009 when the Institute opened its Modern Wing, was designed by Italian architect Renzo Piano, for whom the restaurant is named.
Chosing to eat on the terrace we  were ushered to a pleasantly shaded table. I liked the design of the chairs - modern, but very comfortable and indeed the table and settings on the patio were stylish.
In keeping with the name, the menu has an Italian slant to the names of the dishes. I ordered the Uno, Due, Tre Burgers - three mini or piccolo burgers. The first was the Midwestern Piemontese beef burger featuring Wisconsin Colby Cheese; the second a Pinn Oak Farms Wisconsin lamb burger with Capriole Indiana goat cheese, and the third a Shrimp Burger with calabrian pepper spread. This was served with french fries, housemade ketchup and cilantro aioli. Fortunately the taste of cilantro which i dislike, did not dominate the aioli and it was quite pleasant.
It is interesting to me how sliders or mini burgers have now become quite fashionable and are turning up in various forms on the menus of many types of restaurants. I accompanied this with a glass of fresh squeezed orange and grapefruit juice.
My friend decided to go for the What Came First salad featuring a medium boiled chicken egg perched, so to speak, on a bed of arugula and celery leaves with shaved celery, and slices of stuffed and rolled chicken breast, topped with a lemon vinaigrette.
Our server, Darma, answered our questions about hours - the restaurant is open one night a week, Thursday, for dinner as the museum is open until 8 on that night. She mentioned that with membership cards there is also a deduction off the regular prices. With our bill we were presented with two little cherry oatmeal cookies. Yummy. This was a really pleasant dining experience and we left feeling great and ready for an interesting visual art experience.