Review From The House
READ IT • SEE IT • TASTE IT • LIVE IT
Supping Away: Oceana - New York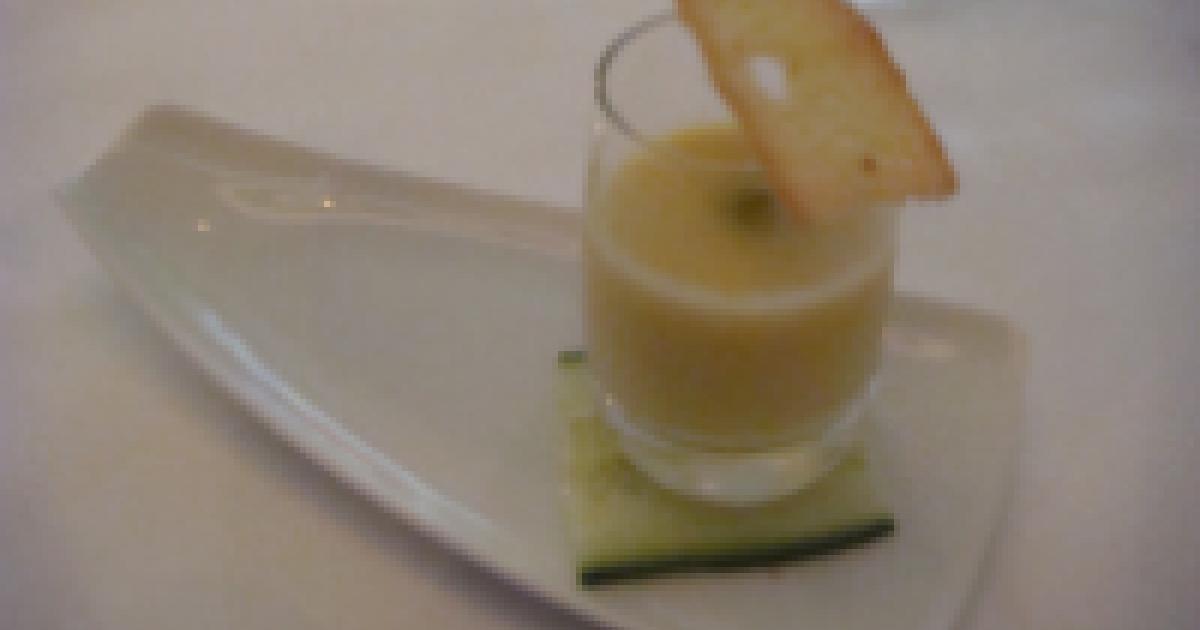 Supping Away: Oceana - New York
Sunday, September 20th, 2009
Oceana
1221 Avenue of the Americas, @ 49th Street,
New York
Ph: 212-759-5941
I guess it is an excellent sign of restauranteur imperturbability when a guest arrives breathless at  your reception desk, announcing that she has a reservation for 6 pm and without blinking an eye, you take her to her table - although she is obviously blissfully unaware that it is 5 pm rather than 6 pm.  For how this particular guest managed this feat, check out  New York, New York 2009 – Seven Days of Theatre, Food and Dance:  PART  II.
As I learned, this restaurant is part of the Livanos group of restaurants that the family has run since 1992. In this new location Oceana has been open since August 17th and the official opening is planned for September 15th. Hmmm... this is the third restaurant that I have been to that will "officially "open on the 15th.
I liked the restaurant ambience.  On each of the four sides of a large square pillar, there is a table which comfortably seats four. Between each table and the pillar runs a comfortable black banquette. I was seated at one of these tables with a nice view of the restaurant and the street scene through the windows. There was great Latin music playing softly in the background.  I had to restrain myself from doing the samba between the tables!
The two servers, Melanie and Marion were attentive and friendly, and told me about the adjacent Wine Room which cold also host small private parties, and two other areas, the North and South salons which could also be used for private gatherings.
Shortly after I was seated, an amuse bouche of corn soup was brought to the table. It was the creamiest , most delicious taste of corn soup ever. 
Then while I was perusing the impressive wine list, along came a second offering from the chef.  This was fluke tartare, with mango, coconut and cilantro. I am not partial to either coconut or cilantro but it was quite flavourful. Interesting - although many restaurants now offer an amuse bouche, I can't remember ever getting two.
Next along came a most interesting platter of two breads. Both are baked twice a day, in house. The first was a sourdough bread but the second was a Cabernet wine bread. Marion informed me that it is made with a powder from Cabernet grapes that actually comes from Canada. It is mixed into the whole wheat flour for a very interesting unusually flavoured bread.
For my first course I ordered the seafood sausage-stuffed calamari tubes served on wilted greens with a vinaigrette sauce. The stuffing, white fish with Italian herbs and pine nuts was firm and quite tasty. The calamari was cooked to perfection - crunchy but not overly chewy. The yellow sauce had a delicate lemony flavour.
Then I had crispy wild striped sea bass. The sea bass was firm with the crispy skin on top. They offered a choice of 4 sauces and I took the Moroccan style Hollandaise sauce. I had a side of mushrooms - well prepared from the texture perspective but a bit too salty for my palate.
Although I  could not sample them at this time, the restaurant also features a selection of cheeses from New York state, home made sorbets and ice-creams, a doughnut platter, and a selection of teas from In Pursuit of Tea.
With my bill came 2 delicious tiny petit fours. Yum. I left on my walk to the theatre to see God of Carnage feeling altogether satisfied with an excellent  meal.